Police to track down 55 people who refused NAT
Police to track down 55 people who refused NAT

Link copied
Mandatory testing likely for the handful of uncooperative residents, following the resounding success of last week's citywide Covid-19 prevention drive.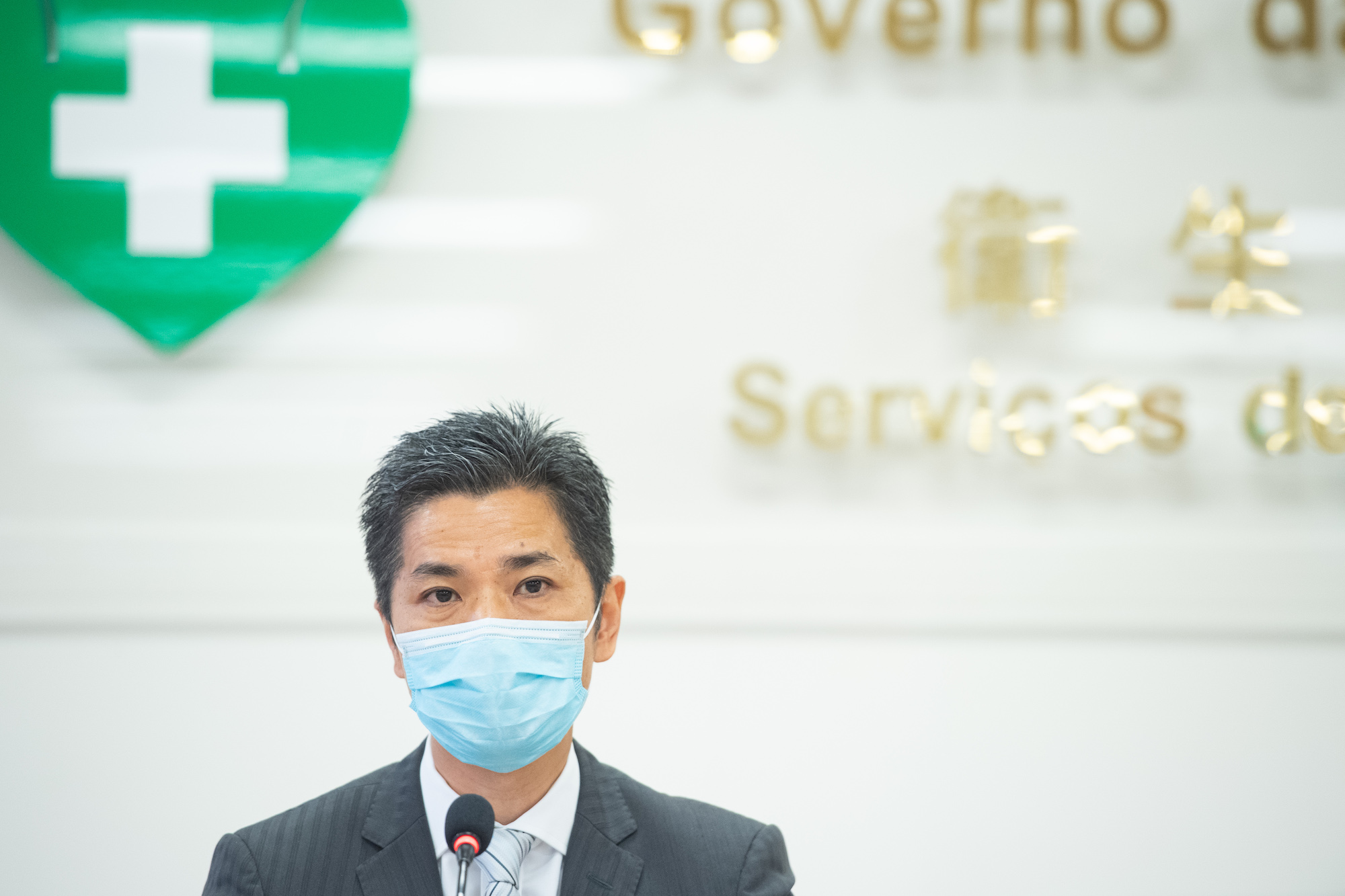 *Last updated: 3:45 pm on 11 August 2021
Fifty-five people who failed to take a Covid-19 test during last week's three-day mass nucleic acid testing (NAT) drive are refusing to be tested for the novel coronavirus.
Tai Wa Hou, a clinical director at the Conde de São Januário Hospital Centre, said that if they continue to refuse, the Health Bureau (SSM) will ask police today to track them down and take them to a testing site.
Tai said they would be required to sign a consent document confirming that they are willing to undergo 14 days of medical observation at a quarantine facility. If they refuse to sign the document, Tai said, the authorities will impose "mandatory quarantine" on them.
Some of the people who refused the test said that they thought the citywide NAT drive was "useless" for Covid-19 prevention and control work, while others said that the authorities did not have the power to order them to undergo a test as it should be voluntary.
The government's three-day mass NAT drive started at 9 am on Wednesday last week after Macao confirmed four Covid-19 cases, a family of four comprising a couple and their two children, a schoolboy and a schoolgirl. It was Macao's first citywide disease testing in its history.
A total of 614,465 people were tested for Covid-19 during the 72-hour citywide NAT drive, which ended at 9 am on Saturday. Additionally, 101,786 people were tested outside the mass programme between Tuesday and Saturday. The results of all 716,251 were confirmed as being negative.
Those who failed to undergo the free test before 9 am on Saturday were required to undergo a paid test at the city's five regular NAT stations before 9 pm on Saturday, otherwise, their Macao Health Code colour would become yellow. The SSM has been urging those who have still not been tested for Covid-19 to get tested, otherwise, their Macao Health Code colour would remain yellow.
The Novel Coronavirus Response and Coordination Centre is also trying to trace more than 2,000 "mystery" people who it has so far been unable to contact.
Staff have indicated that it is possible they may have left Macao using different IDs and appealed to anyone who has not been tested so far to report to the Kiang Wu hospital for a NAT.