Only 6 NAT stations to remain open after 9 pm
Only 6 NAT stations to remain open after 9 pm

Link copied
Third city-wide NAT close to completion in less than 48 hours; government to reduce number of NAT stations starting tonight.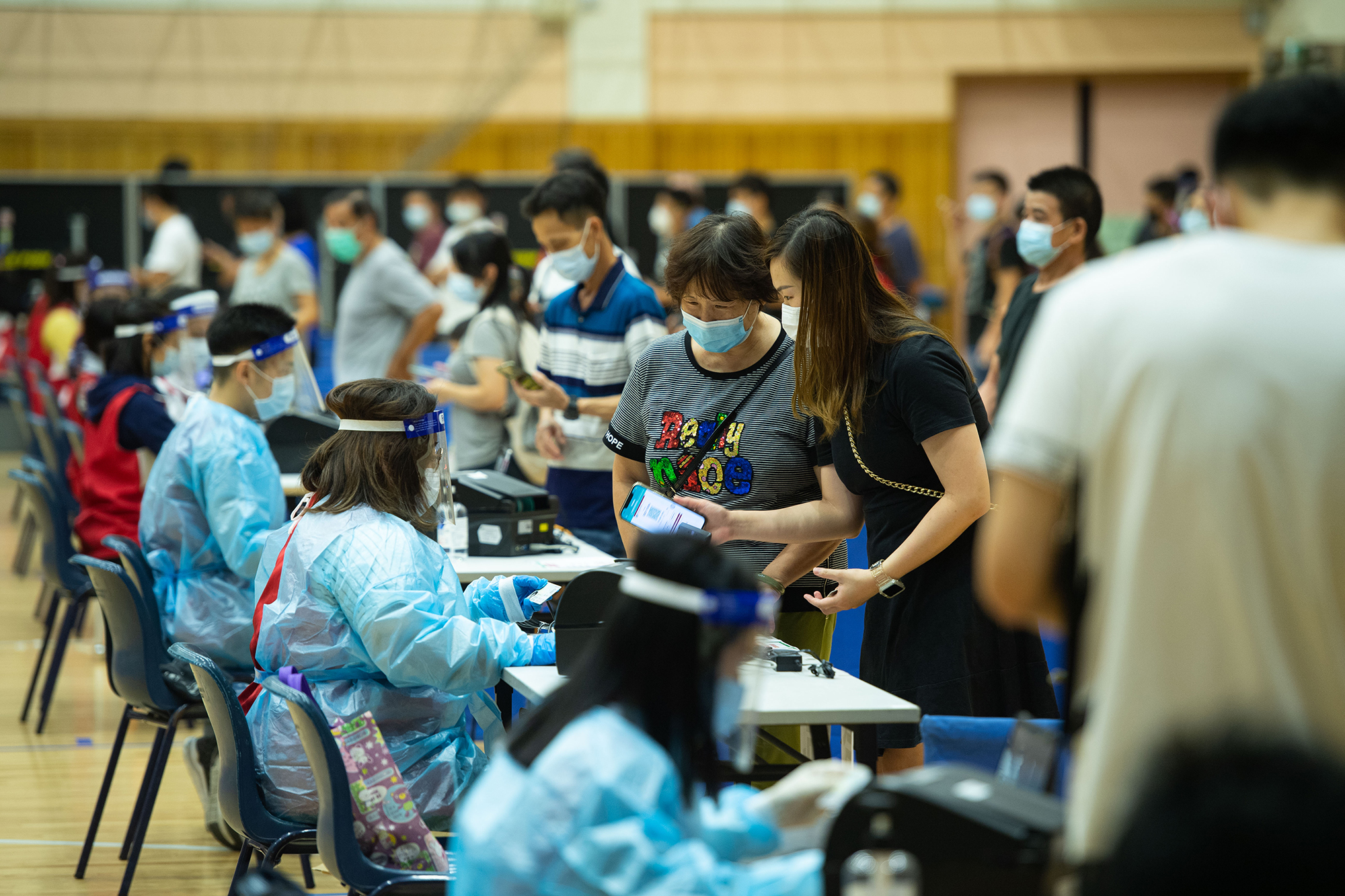 *Last updated: 8:00 am on 7 October 2021
Tai Wa Hou, a clinical director of the Conde de São Januário Hospital Centre, announced today that only six NAT stations will remain open after 9 pm tonight. Three self-paid testing stations remain open during the last 24 hours.
The six NAT stations are as follows:
B04 – Macao Federation of Trade Unions Workers Stadium
B09 – Mong-Ha Sports Centre, 1st floor
B14 – Patane Activity Centre
B18 – Macao Cultural Centre
B22 – Olympic Sports Centre – Stadium – Indoor Pavilion
B32 – Macao Forum
The three self-paid stations are as follows:
C01 – Macau Forum
C02 – Kuok Kim Medical Centre (Macau)
C03 – Nucleic acid detection station at Namyue Hengqin Port
The test results from the general mass NAT will not be uploaded to the Macao Health Code, and they cannot be used for immigration purposes. Meanwhile, the self-paid test stations can provide certification. The inspection results can be registered with a health code and used for immigration purposes. Self-paid stations can be accessed through this link.
Click here to book an appointment for the mass NAT. Real-time waiting information will be updated here.