Nearly 3,000 confined in Red and Yellow Code Zones
Nearly 3,000 confined in Red and Yellow Code Zones

Link copied
The Red Code Zones hold 969 people, while the Yellow Code Zones hold 1,981 people.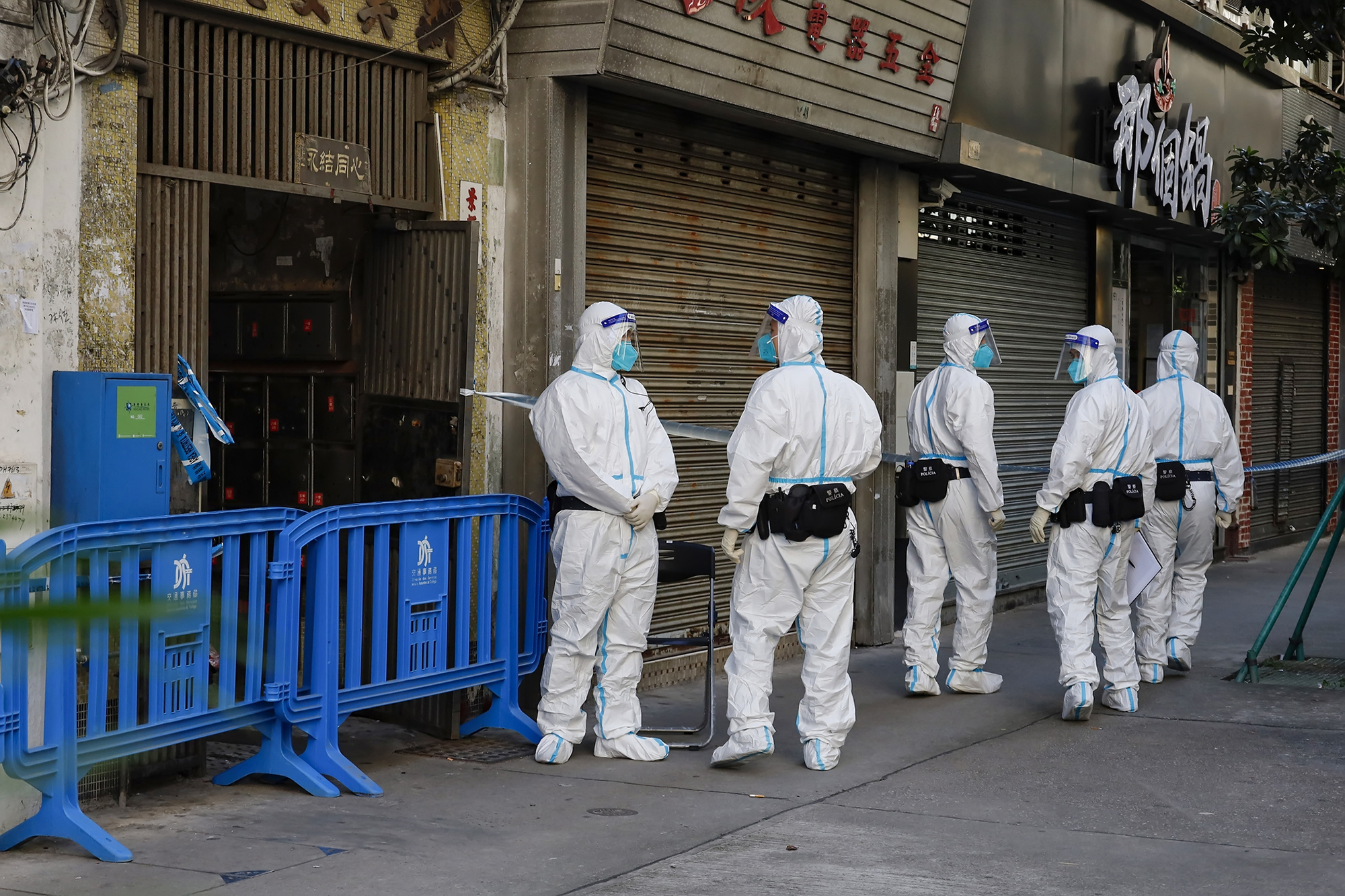 According to the Novel Coronavirus Response and Coordination Centre, there are 2,950 people combined in the city's Red and Yellow Code Zones.
There are 969 people in Red Code Zones, while there are 1,981 people in Yellow Code Zones.
Red Code Zones correspond to areas of high risk, usually the building where the patient lived or worked. For the Red Code Zones, immediate nucleic acid tests (NAT) will be carried out on the spot. NATs will also be done daily.
Apart from health workers stationed at the area, no one else is allowed to go in or out. Residents are only allowed to perform basic activities, such as receiving food at designated locations so as to enforce a fully restricted closed system.
With comprehensive restriction and closed system management in place, affected individuals may be quarantined for medical observation on-site or transferred to a suitable location for medical observation.
Yellow Code Zones correspond to areas where individuals living or working there will see their Health Code turn yellow and be subject to immediate nucleic acid testing on the spot.
The first NAT will be completed within 24 hours, and further testing will be carried out as needed. People in the area will not be allowed to go out until the first NAT is completed. Other restrictions include not being allowed to leave Macao and a minimum of 14 days of close health monitoring and self-health management.
Macao's current active Red and Yellow Code Zones are as follows:
Red Code Zones
 Edifício Kam Do Lei Fa Yun on Rua de Pedro Coutinho 44-44A

 Grand Emperor Hotel on Avenida Comercial de Macau 251-291

 The Victoria Hotel on Estrada do Arco, Rua Dois do Bairro Iao Hon 50

 Edifício Son Lei on Rua Três do Bairro Iao Hon 1

Bairro das Missões 25-D on Rua de S. Francisco Xavier de Coloane

 Block 1 of Edifício San Mei On which is surrounded by the Estrada Marginal do Hipódromo 36B-38E & No.40-52; Rua Quatro do Bairro da Areia Preta No.1-13; Rua Três do Bairro da Areia Preta No.39-49 & No.51-63; Rua Cinco do Bairro da Areia Preta No.2-14

 Kam Heng on Rua Dois do Bairro da Areia Preta 42-50; Rua Quatro do Barro da Areia Preta 30-32
Yellow Code Zones
 Edifício Hang Lei on Rua de Pedro Coutinho 40-40A

 Edifício Man Chuem on Rua de Pedro Coutinho 42-42A and Rua de Pedro Coutinho 46

 Edifício Kai Keng on Avenida de Horta e Costa 13, Rua de Pedro Coutinho 19-19A

 Edifício Kou Wang on Avenida de Horta e Costa 11-11E

 Edifício Lei Kuan on Avenida de Horta e Costa 15-15C

 Edifício San Hou on Avenida de Horta e Costa 21-21A

 Edifício Son Lei on Rua Dois do Bairro Iao Hon 52

 Edifício Son Lei on Rua Três do Bairro Iao Hon 2, 3 & 4

 Edifício Son Lei on Avenida da Longevidade 49 & 51

 Hawker stalls on Rua Dois do Bairro Iao Hon

 Bairro das Missões in Rua de S. Francisco Xavier de Coloane

 Kam Heng on Rua Dois do Bairro da Areia Preta 32-40; Rua Quatro do Barro da Areia Preta 34-42