NAT with negative result of 24 hours compulsory to exit Macao
NAT with negative result of 24 hours compulsory to exit Macao

Link copied
Officials warn essential travel only; all NAT stations open 24 hours starting today.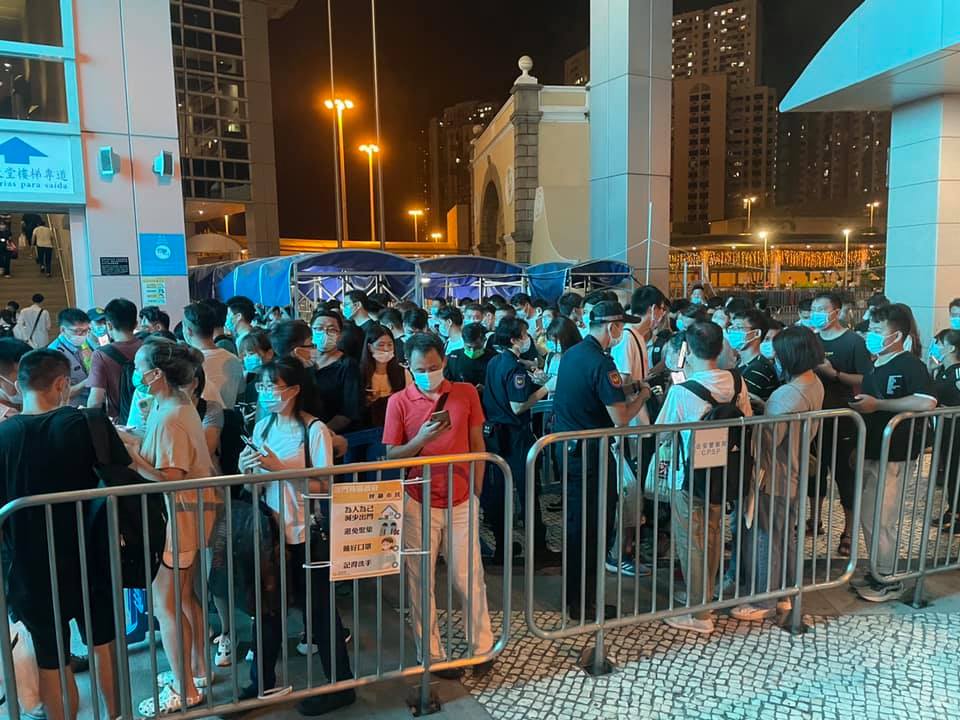 Anyone leaving Macao between 6 am this morning and 6 am on the 26th September (tomorrow) must have a nucleic acid test (NAT) certificate with a negative result of 24 hours, the New Coronavirus Pneumonia Epidemic Prevention and Control Headquarters Office of Zhuhai City has announced this morning. People should only leave Macao if it is essential to do so.
Starting today, all of Macao's NAT stations will be open round the clock.
The Social Welfare Institute of Macao has commissioned Caritas Macau to welcome people in need due to the evolution of the epidemic at the "Vui Ieng" Service Centre, located at Rua Leste da Ilha Verde, n.º 34, Edifício do Bairro da Ilha Verde.
The below map pinpoints where the "Vui leng" service centre is, in Chinese: