NAT places raised, fees cut
NAT places raised, fees cut

Link copied
Test quota upped to 27,000 daily, and will now cost MOP 90; staff at public bodies are urged to get their Covid-19 jabs altogether, casino workers are next in line.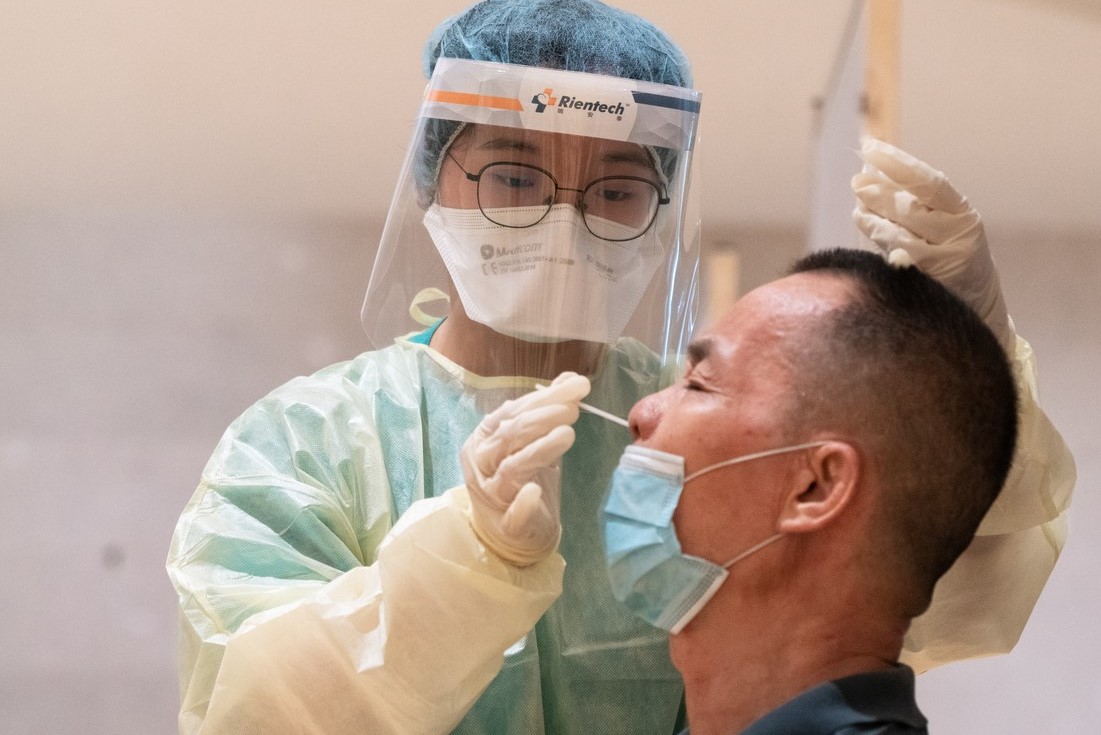 Up to 27,000 people a day can register for the nucleic acid testing (NAT) scheme from next Monday, and the cost has been reduced to MOP 90.
Alvis Lo Iek Long, a clinical director of the public Conde de São Januário Hospital Centre, announced that a new testing station at the Workers Stadium next to the Barrier Gate border checkpoint has joined the existing four facilities.
Lo said that in addition to the quota of 27,000 people, the Health Bureau could test an extra 10,000 people per day if Macao confirmed new Covid-19 cases.
Macao has not recorded a new Covid-19 case for 23 days, while no local case has been confirmed in 337 days. Macao has recorded just 48 cases since January last year, 46 of which were imported, while two cases have been classified as "connected to imported cases". Of 48 patients, 47 have been cured and discharged from hospital, and no fatalities have been reported in Macao.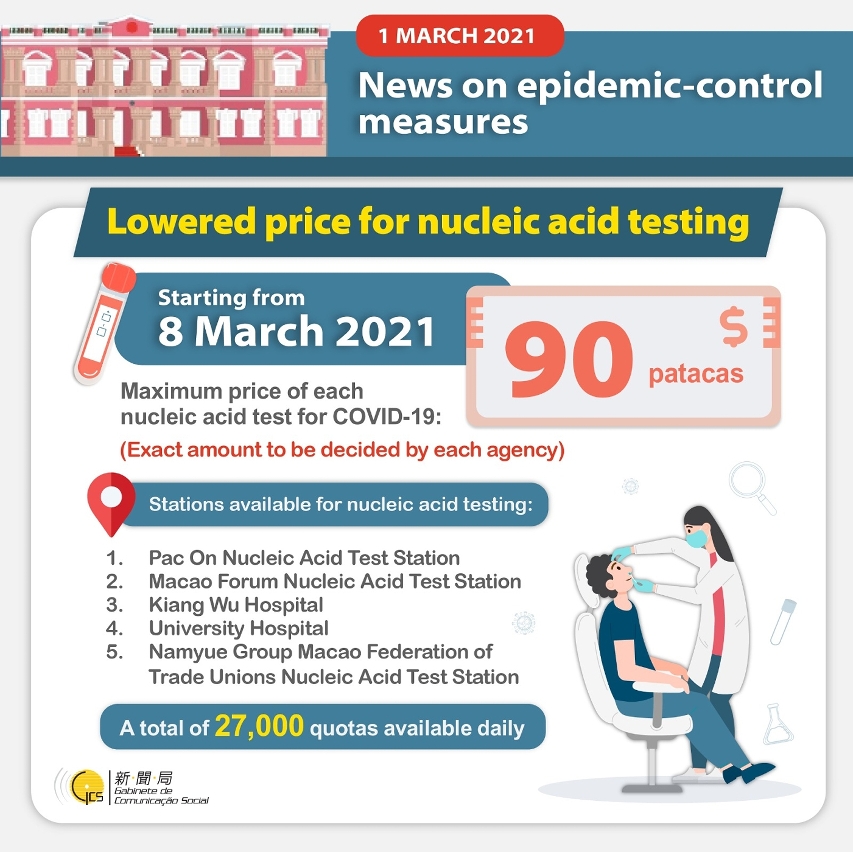 Group vaccinations for public bodies 
The Health Bureau's (SSM) Control of Communicable Diseases and Surveillance of Diseases Department Coordinator Leong Iek Hou has called on public bodies, schools, social service organisations and community associations to arrange for their staff to get the government's Covid-19 jabs together.
SSM staff will administer the jabs at the bureau's vaccination facilities, as no on-site services will be provided.
Leong said that the city's gaming operators would be next in line for a collective vaccination drive.
Leong reaffirmed that the SSM will only decide when vaccinations for non-resident workers, non-local students enrolled in Macao and all other non-locals who hold a permit to stay in the city will start after assessing the success of the current operation which is only for local residents.