More NAT institutions may lead to cut in MOP 70 fee
More NAT institutions may lead to cut in MOP 70 fee

Link copied
While more expensive than mainland China, Macao's fee is significantly lower than MOP 240 charged in Hong Kong.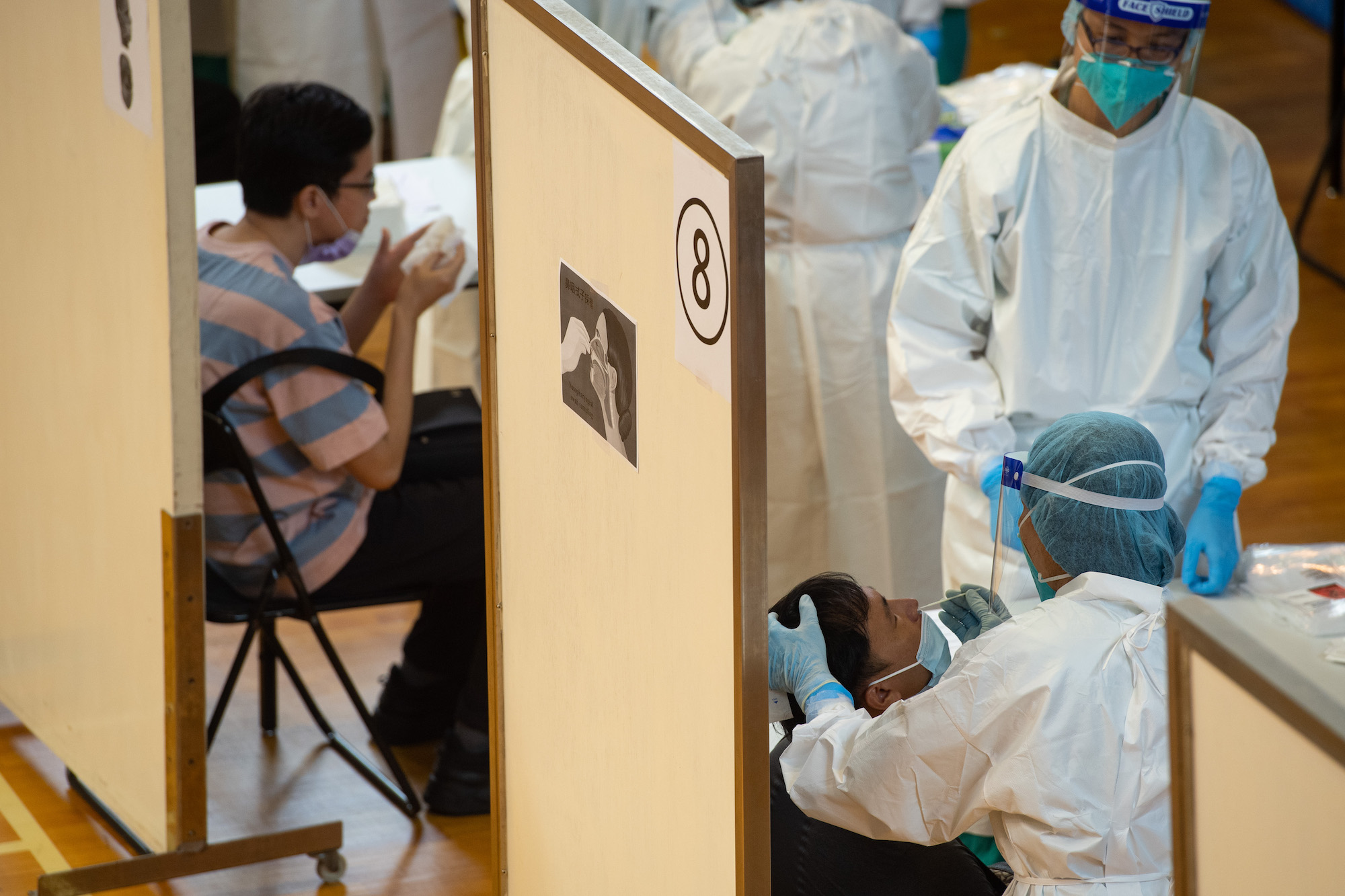 The Health Bureau (SSM) is considering a possible further reduction in the fee of a regular Covid-19 nucleic acid test (NAT) with the city's various testing institutions.
Macao's regular NAT programme is run by several private testing institutions. Each test currently costs MOP 70.
According to Leong Iek Hou, who heads the Communicable Disease Prevention and Control Division, the testing institutions have told the bureau that the NAT fee cannot be further reduced due to factors such as the operation cost.
However, Leong revealed that the SSM is assessing applications from a number of new testing institutions for their possible provision of regular NAT services. Leong said her bureau expects a higher number of NAT service providers to be able to further raise Macao's Covid-19 testing capacity, and stronger competition in the testing service to be able to further reduce the NAT fee.
While the NAT fee in Macao is higher than in mainland China, it is significantly lower than in Hong Kong where each test costs the equivalent of up to MOP 240.
Leong also said that the Health Bureau has not prescribed asymptomatic Covid-19 patients in Macao any antiviral medicines, but some of them have been given traditional Chinese medicines.
Leong also said that the Macao Civil Aviation Authority (AACM) has ordered the respective airlines to submit a report within two weeks about two cases in which staff members still allowed two local residents, who returned to Macao from Cambodia and Singapore on Saturday last week, to board their respective flights despite their failure to present a Covid-19 vaccination certificate or an NAT certificate in compliance with the Macao government's requirements, The Macau Post Daily reported.