Middle-aged top Covid-19 vaccination charts
Middle-aged top Covid-19 vaccination charts

Link copied
More than 80 per cent of 40-somethings have been inoculated, compared to only one in three senior citizens.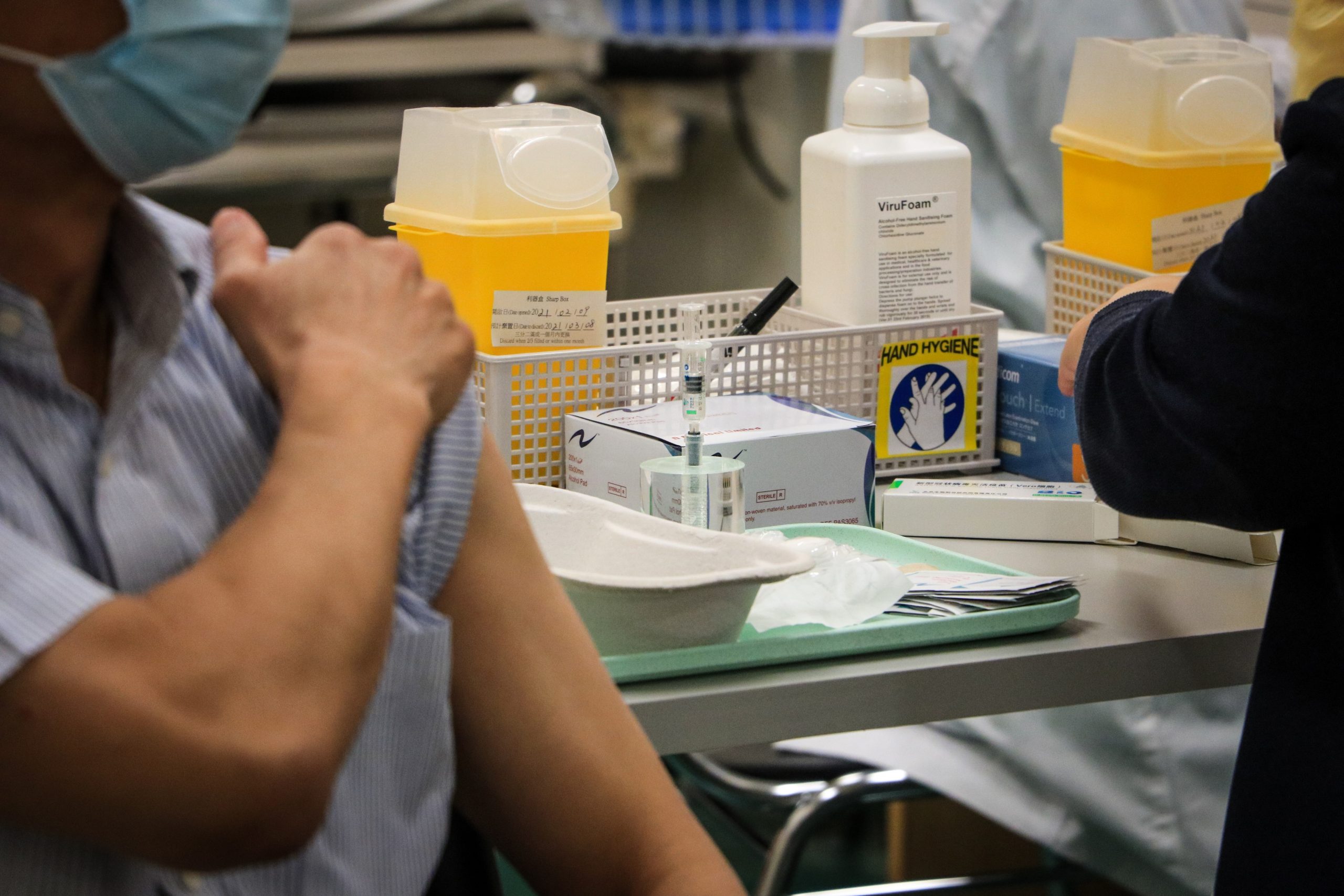 Macao's Covid-19 vaccination rate now stands at 51.8 per cent, Tai Wa Hou, a clinical director of the Conde de São Januário Hospital Centre, announced. As of 4 pm yesterday, 658,063 doses of Covid-19 vaccine had been administered to 354,099 people in Macao, comprising 48,065 who had received their first jab and 306,034 who had received their second jab.
Tai also reported Macao's latest vaccination rates among different age groups: 
12-19 →

27 per cent

20-29 →

70.5 per cent

30-39 →

75.2 per cent

40-49 →

80.7 per cent

50-59 →

58.6 per cent

60-69 →

33 per cent
He noted that the inoculation rate among those aged 70 or over was the lowest among different age groups in Macao.
The vaccination rate among public servants stood at around 60 per cent, Tai said.
Tai also said that the inoculation rate among the working population – those aged between 20 and 60 – had reached around 70 per cent by yesterday, The Macau Post Daily reported.