Macao's Covid-19 cases surpass 1,500; 12 batches of pooled samples test positive at mass testing
Macao's Covid-19 cases surpass 1,500; 12 batches of pooled samples test positive at mass testing

Link copied
As of midnight last night, most of Macao has shut down with everyone asked to stay home unless for urgent reasons.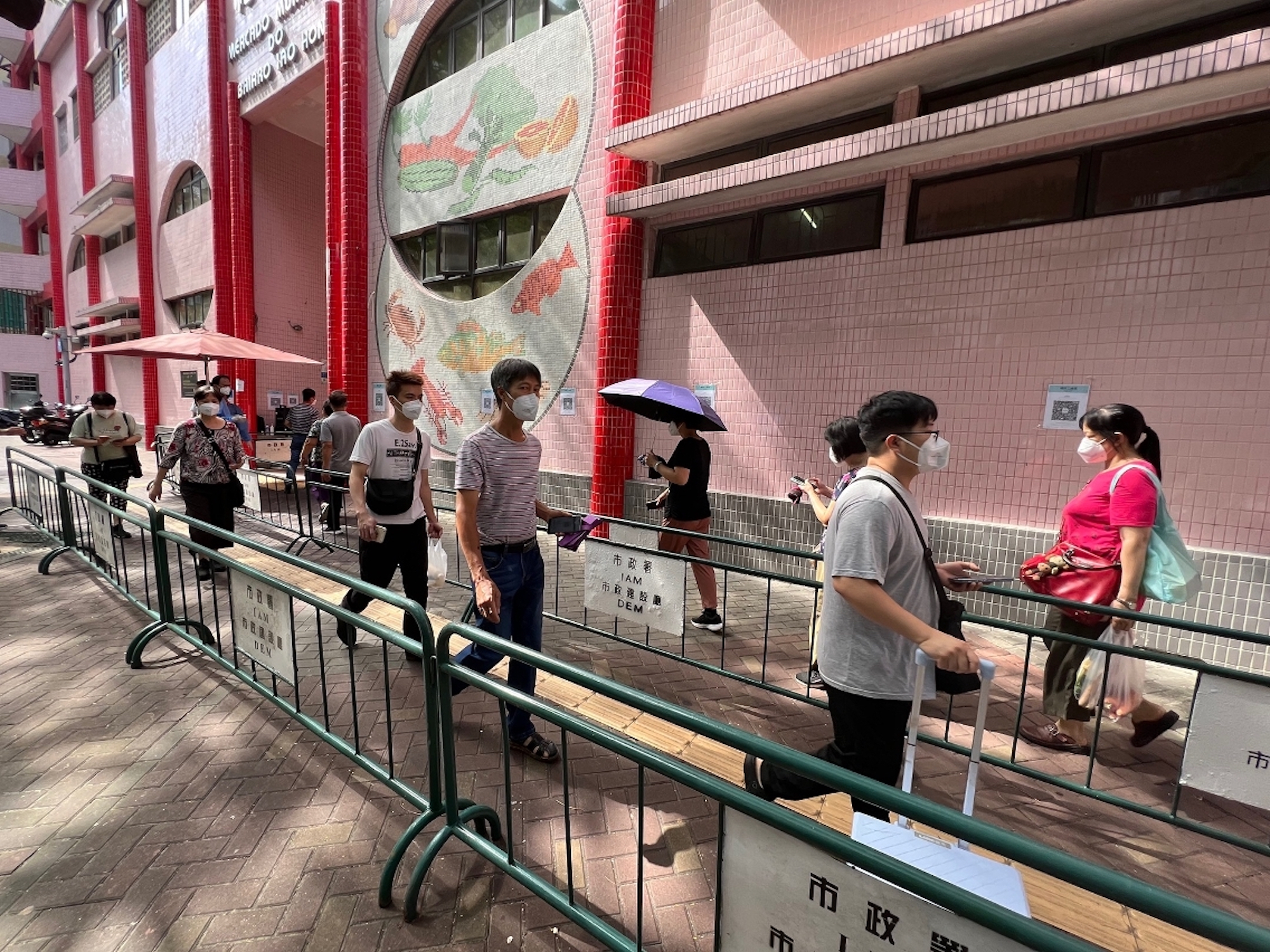 Fifty-nine new Covid-19 cases have been reported over the past day, bringing the total number of cases since the June outbreak to 1,526, the Novel Coronavirus Response and Coordination Centre announced. 
For the second day running, most cases – 42 out of 59 new additions – have been reported in Red Code Zones and medical observation hotels while only 17 were found in the community.  Out of the 17, 6 were close contacts, 7 were found in the Citywide NAT and Key Groups NAT, and 4 cases among other population groups.
As of 8 am this morning, a total of 19,288 individuals are under follow-up. These include: 2,974 close contacts, 10,834 people with overlapping itineraries, 900 secondary close contacts, 255 general contacts, and 762 accompanying persons.
So far, 12 batches of pooled samples have tested positive for Covid-19 in the city's 7th round of citywide testing which began yesterday at 9 am and will end today at 6 pm.  So far, 459,818 samples have been collected of which 408,290 have tested negative for Covid-19.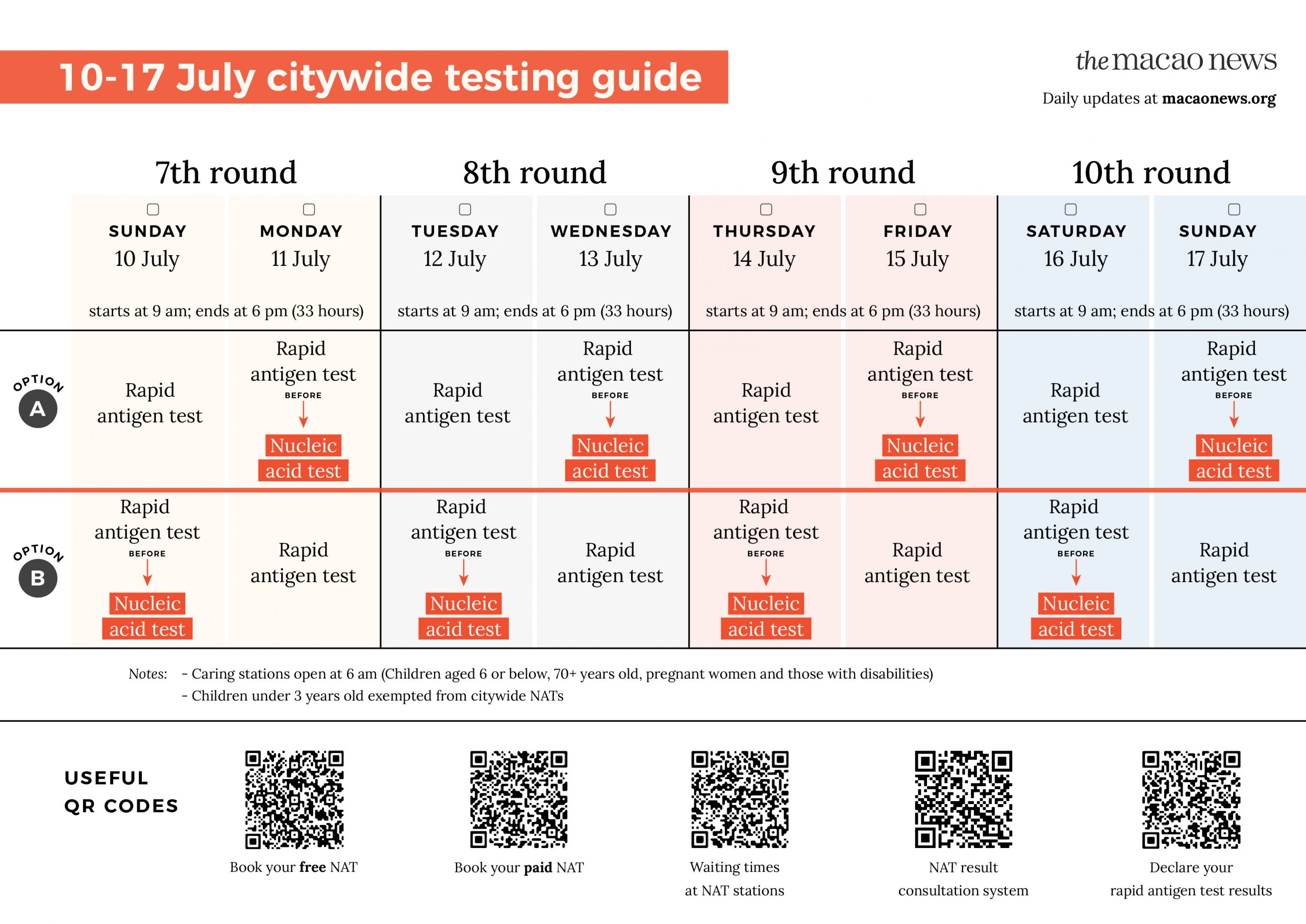 Those who have yet to book can make their appointments on this link. Everyone must take a rapid antigen test before heading to the city's testing centres. Those failing to do the test by today will be assigned a yellow health code and taken by the police to a designated venue for the test. People who refuse to do the test will be subject to mandatory 14-day medical observation at a designated location.
As of midnight last night, Macao entered into a partial-lockdown with all non-essential businesses, including casinos, forced to shut.
The executive order 115/2022 issued on Saturday says essential services including utility services, hospitals, pharmacies, taxis, supermarkets and wet markets are to remain open and special bus services will be put in place this week. The airport will remain open to travellers (mainly flights to and from Singapore) and cargo services will continue.