Macao spends MOP 600 million on 14 rounds of Covid-19 testing
Macao spends MOP 600 million on 14 rounds of Covid-19 testing

Link copied
Health officials pondering jabs for kids once they reach six months, while urging universal vaccination and staying home over the holidays.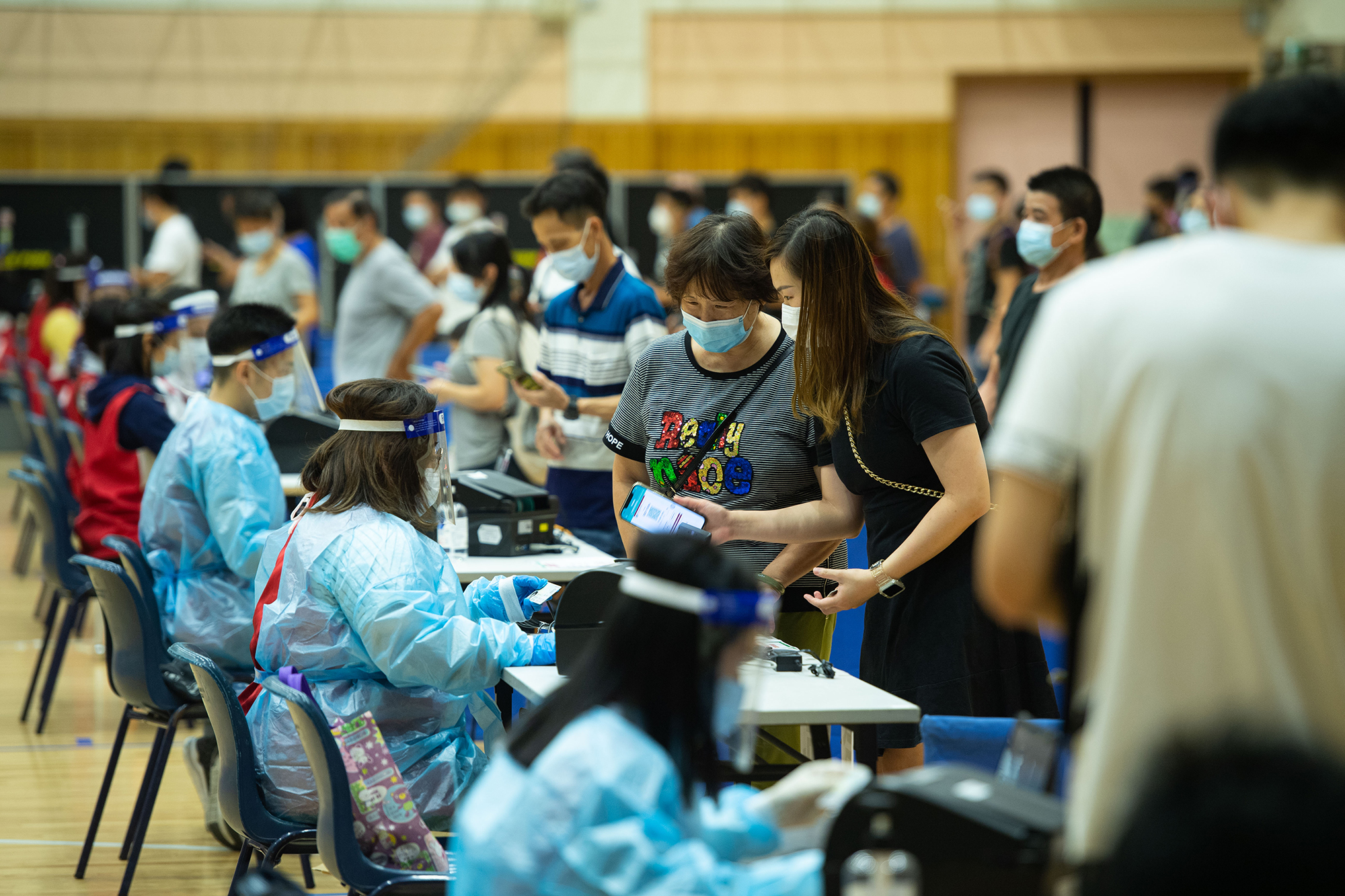 The last 14 rounds of Covid-19 testing – both nucleic acid tests (NAT) and rapid antigen tests (RAT) plus KN95 masks – cost about MOP 600 million, making for a significant burden on the public purse. Tests cost about MOP 5 each, while masks cost MOP 1-1.5.
While Macao continues to battle the pandemic, Leong Iek Hou, Head of the Health Bureau's Communicable Disease Prevention and Control Division, has said that health officials are studying the introduction of vaccines for children aged between six months and five years, adding that she hoped to put them into operation as soon as possible.
At present, children aged five to 11 can be vaccinated.
Speaking at the weekly Covid-19 briefing, Leong urged all residents to get vaccinated, pointing to the situation in cities like Chengdu in mainland China – with a population of 21 million – which has been locked down indefinitely.
Leong cautioned against visiting neighbouring regions during the upcoming holidays, warning that the pandemic situation remains unstable, and said that quarantine regulations for arrivals in Macao would not be altered.
At present, 1,246 people are confined to observation hotels in Macao – 628 local residents, 87 non-residents and 531 tourists.  
Travellers continue to flock back and forth across the border with Zhuhai. Lei Tak Fai, Head of the Public Security Police Force's Public Relations, reported that 226,000 visitors crossed the border in the first week of September, out of a total of some 2.1 million travellers, an increase of 10 per cent over the previous week. 
Students who are taking part in inter-school competitions need to take a NAT within 48 hours of their first match.
Students who have done the second or third jab more than 14 days prior need to show their RAT negative proof on the competition day. The RAT kits are provided by the Education and Youth Development Bureau. 
Students who have not been vaccinated for longer than 14 days need to show their parents' declaration or doctor's proof that they have been evaluated as unsuitable for vaccination.
The first NAT is free; thereafter students must pay for their own tests which must be taken within 48 hours of every competition or match.