Macao residents face more Covid-19 tests today
Macao residents face more Covid-19 tests today

Link copied
Everybody is required to self-test, while Myanmar passport-holders and anyone who lives, works or has other contact with downtown virus hotspot must undertake NAT.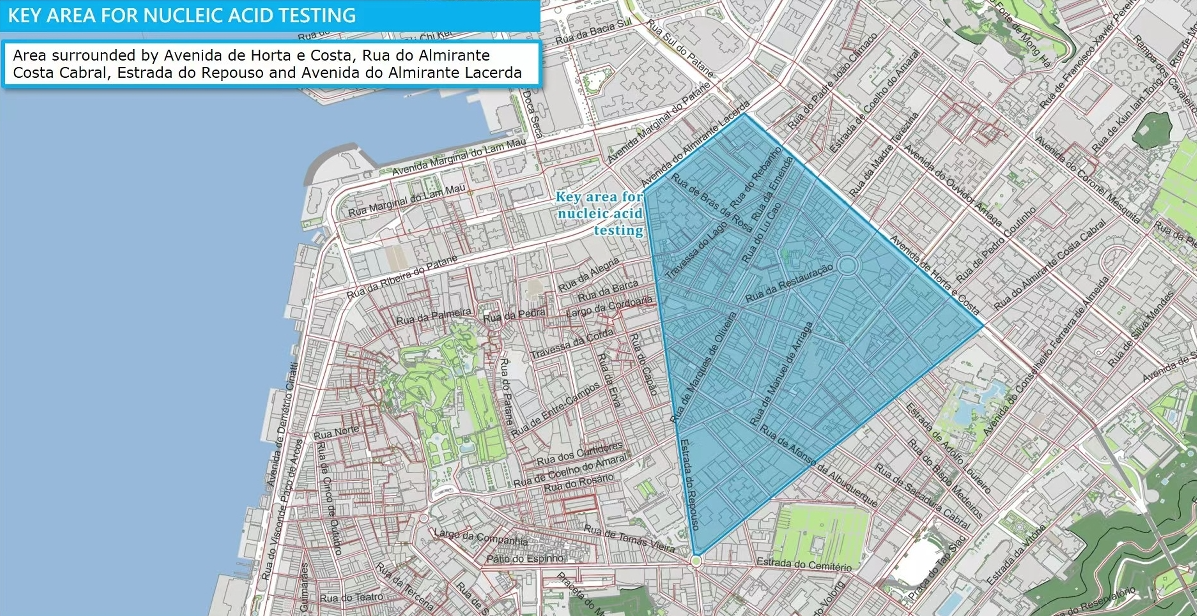 Residents must test themselves for Covid-19 today to follow up on the mass nucleic acid test (NAT) drive that ended at 12 pm yesterday, the Novel Coronavirus Response and Coordination Centre has announced.
Operation instructions and other details about a Covid-19 rapid antigen test (RAT) can be found on this link.
Certain areas and groups of people must also undertake an NAT today. The government has decided to roll out the two testing programmes with the aim of screening potential Covid-19 carriers in the community.
The key-area testing programme covers those who live, work or engage in other activities in an area surrounded by Avenida de Horta e Costa, Rua do Almirante Costa Cabral, Estrada do Repouso, and Avenida do Almirante Lacerda.
Those who have spent a total of more than one hour in the key area from 16 June onwards must also undertake another NAT today.
They are required to book a test between 9 am and 9 pm today. The key-group testing programme covers Myanmar passport holders who work or live in Macao, and those who had the "same tracks" (overlapping itineraries) as those who were confirmed as a Covid-19 carrier afterwards, in testing stations run under the mass NAT drive.
Those covered by the two programmes are required to have a negative result of a RAT at their home first before being allowed to go to the testing stations for their NAT.