Macao nears half a million shots of the Covid-19 vaccine
Macao nears half a million shots of the Covid-19 vaccine

Link copied
Little by little, the vaccination campaign is making headway towards government target of herd immunity.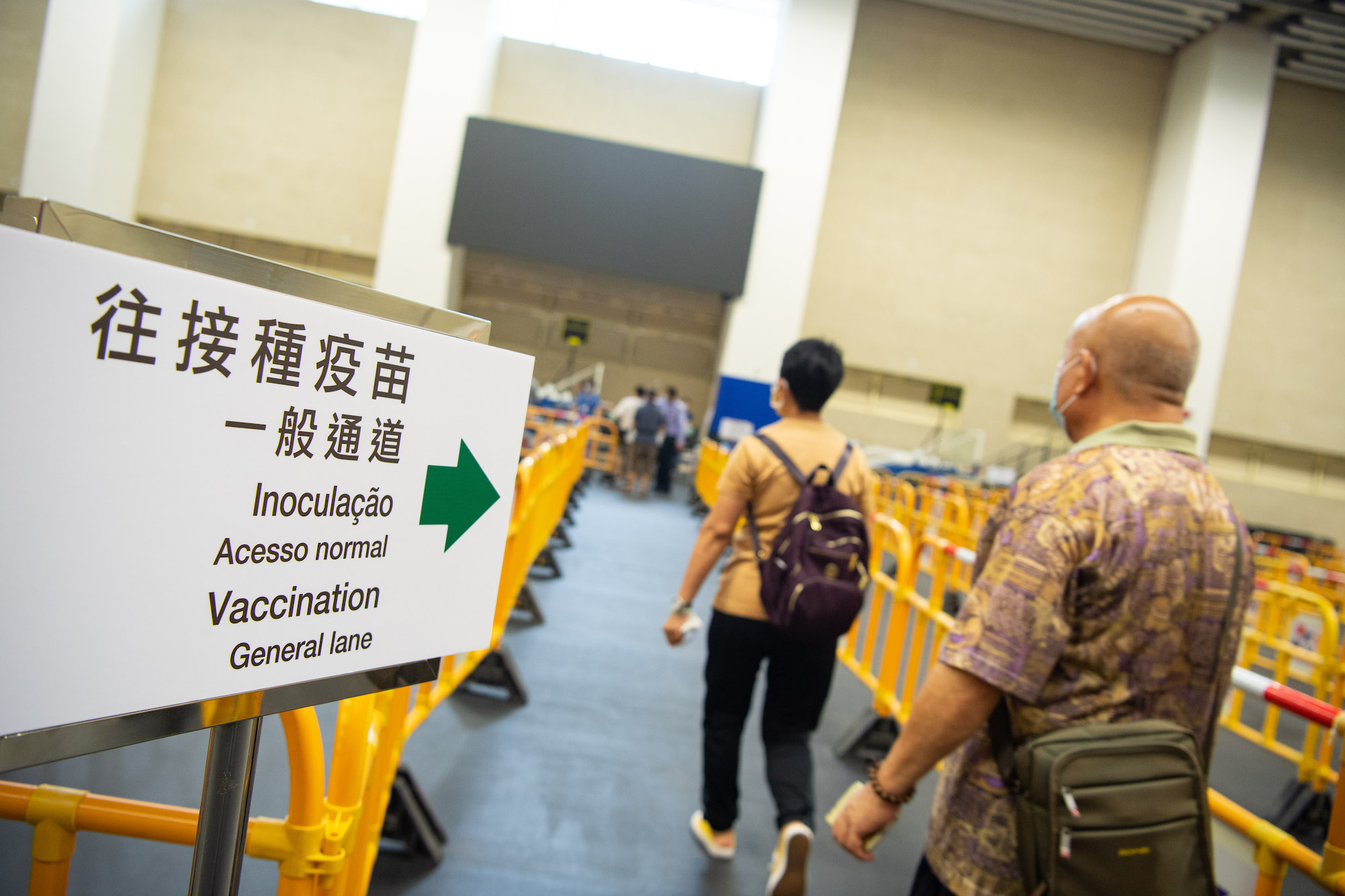 Health officials have announced that as of 4 pm yesterday, 497,048 doses of Covid-19 vaccine had been administered to 280,803 people in Macao, comprising 62,828 who had received their first jab and 217,975 who had received their second jab.
Macao's Covid-19 vaccination rate now stands at  41.1 per cent. 
A total of 21 adverse events were reported in the past 24 hours (until 4 pm yesterday). The total number of adverse events since the start of the vaccination drive stood at 2,124, or 0.43 per cent of the total number of jabs, including six serious cases.