Macao mass Covid-19 testing complete: all cases negative
Macao mass Covid-19 testing complete: all cases negative

Link copied
Four thousand civil servants reinforced by 300 medical professionals from Guangdong pulled off the mammoth task of testing 716,251 people in under 72 hours.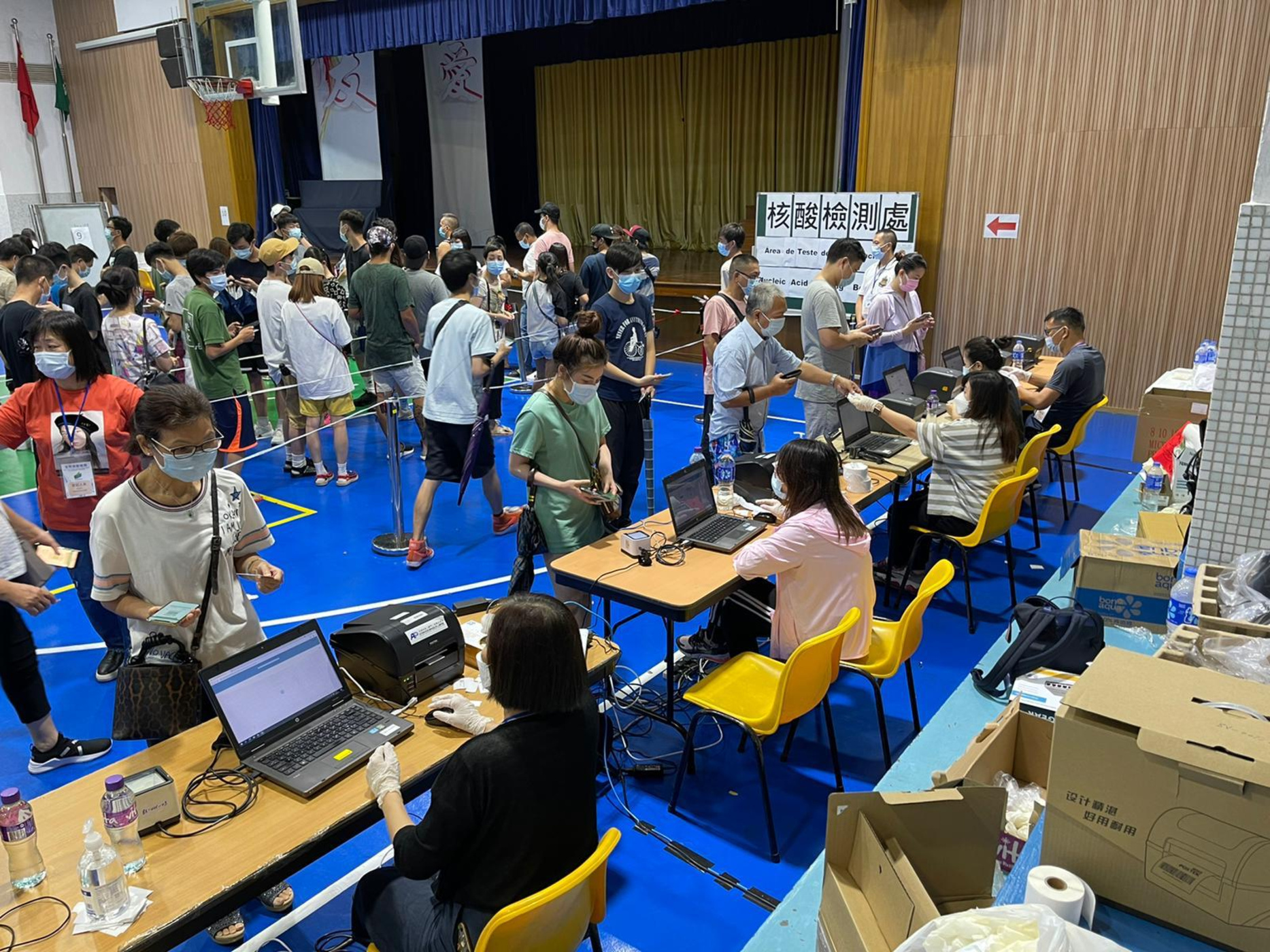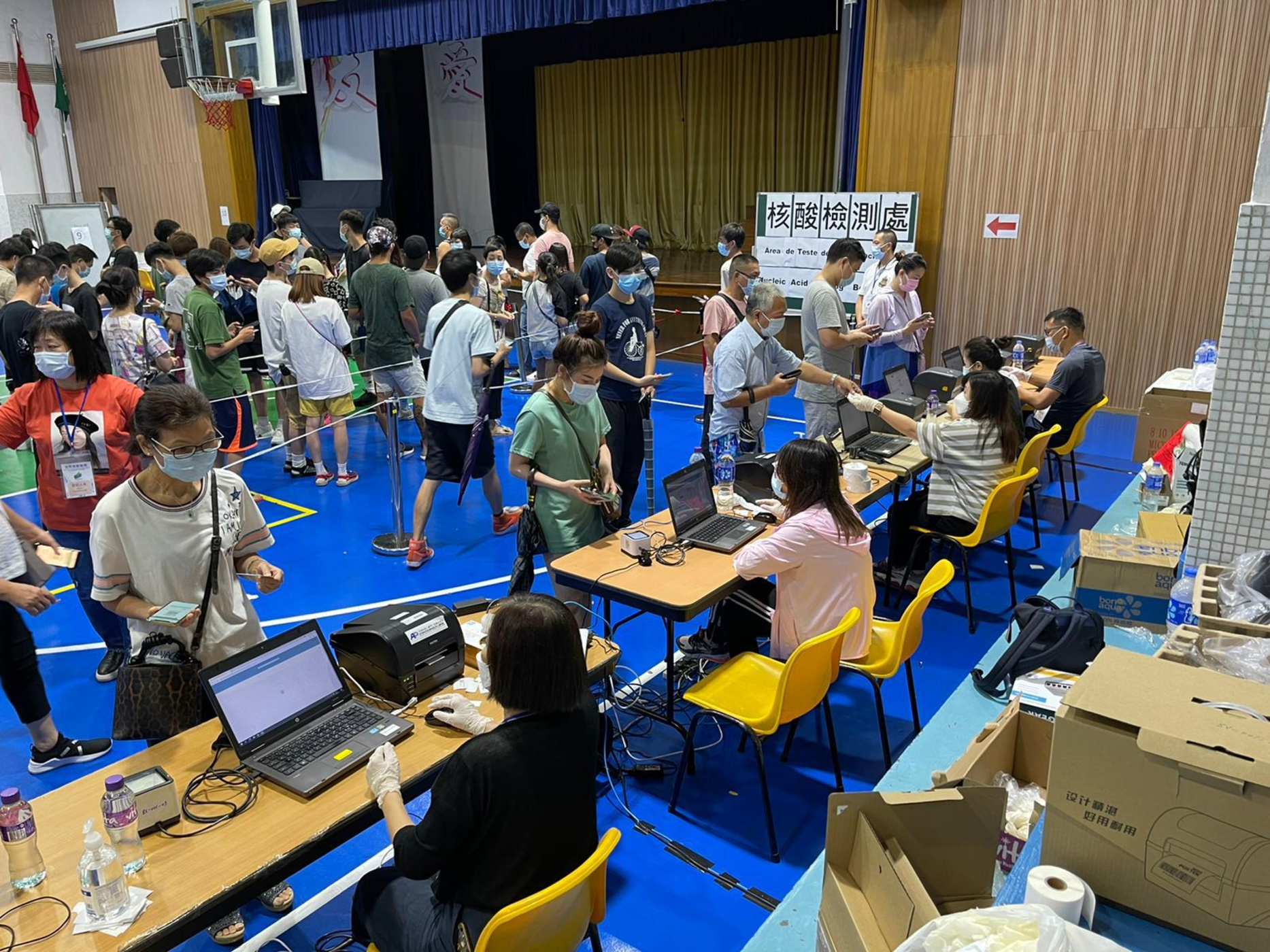 Last updated at 10:01 am on 8 August 2021
The first-ever citywide mass Covid-19 testing came to a successful end, after health workers had tested 716,251 people in 72 hours.
A statement from the Novel Coronavirus Response and Coordination Centre said that as of 10 am on the 7 August, 614,465 had taken part in the nucleic acid testing (NAT) programme, which began on Wednesday morning. All test results have since been confirmed as negative. Some 101,786 people opted for self-arranged testing outside the main programme. Routine NATs, for cross-border commuters in particular, will continue as usual.
More than 4,000 civil servants took part in the operation, supported by 300 medical professionals from Guangdong.
According to the latest official statistics, Macao's population stood at 682,500 at the end of March 2021.
The mass test was launched, after a Delta variant family cluster was confirmed early this week. 
The four-member local family – two schoolchildren and their parents, a Health Bureau driver and fruit stall seller, who have not been named – are undergoing treatment at an isolation ward. They are in stable condition, the Health Bureau said yesterday.
Macao's novel coronavirus tally stood at 63 this morning. No Covid-19 fatality has been reported in Macao, which confirmed its first case of the disease on 22 January last year.