Jab rate jumps to 28% among three- to 11-year-olds
Jab rate jumps to 28% among three- to 11-year-olds

Link copied
Sharp increase follows weekend inoculation drive; second Schoolchildren Vaccination Days campaign to be held at Macao Forum in ZAPE this weekend.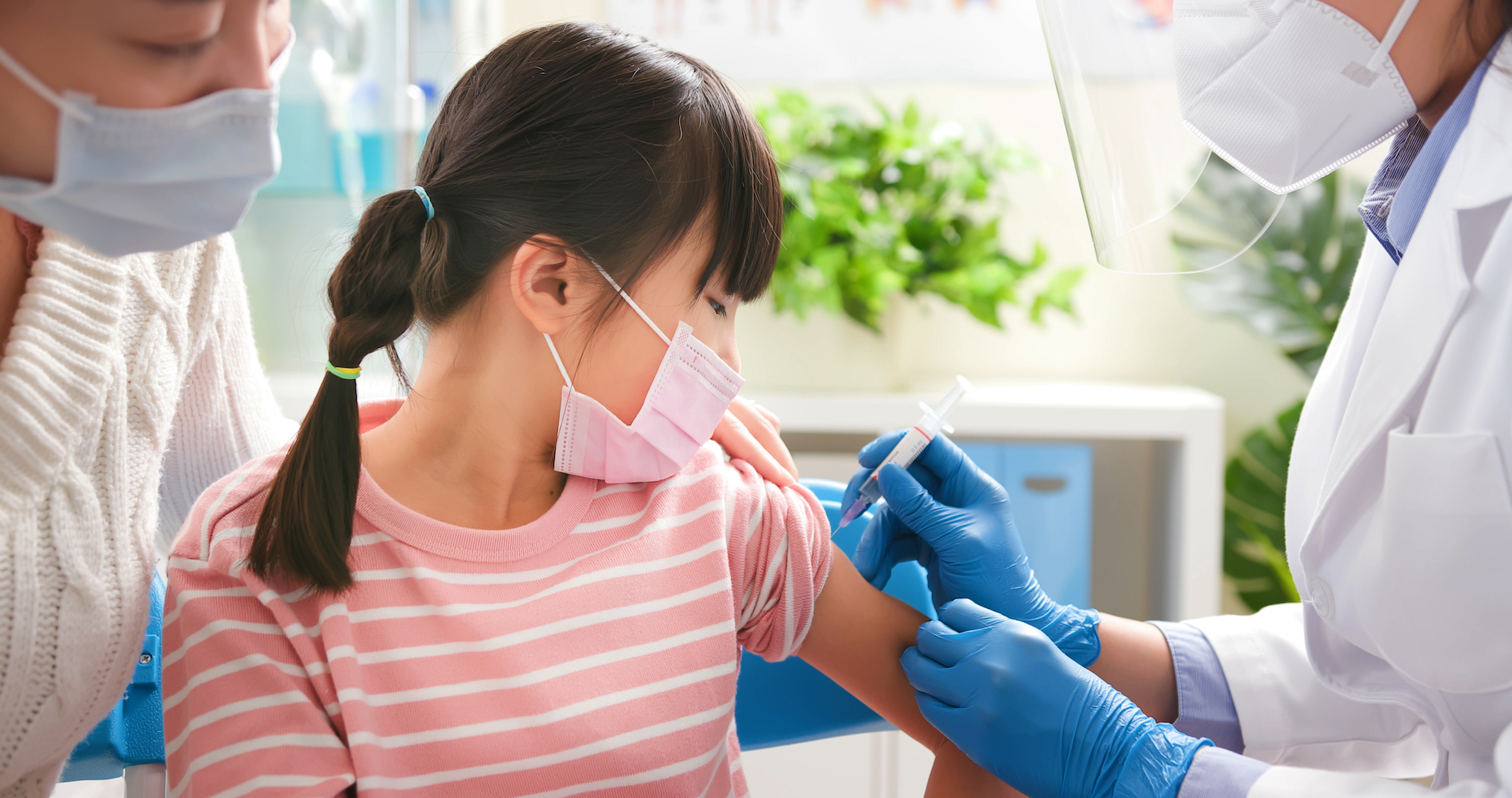 Macao's Covid-19 vaccination rate amongst schoolchildren aged between 3 and 11 has increased to around 28 per cent from a mere six per cent a few weeks ago, the Education and Youth Development Bureau (DSEDJ) has announced.
The bureau said that the government has been intensifying its collective Covid-19 vaccination programme for schoolchildren aged between 3 and 11, which is conducted either on campus or at vaccination facilities in the city.
Out of Macao's around 15,000 schoolchildren aged between 3 and 11 who have already been inoculated against Covid-19 in Macao, around 5,000 got vaccinated over a three-day period from Friday to Sunday last week. 
Around 1,500 of them got inoculated during the two-day Schoolchildren Vaccination Days campaign at the Macao Forum vaccination facility in ZAPE on Saturday and Sunday.
Another Schoolchildren Vaccination Day will be held at the Macao Forum this weekend.
While Macao's Covid-19 vaccination rates amongst young and middle-aged people are high, exceeding 90 per cent, the jab rates amongst children and senior citizens are still low.
In related news, the Health Bureau (SSM) announced yesterday that it will host a presentation session about Covid-19 vaccinations on the third floor of the Areia Preta Health Centre from 6 pm to 8 pm on Friday, with the aim of boosting the city's inoculation rates amongst senior citizens and children. 
No prior registration is needed for the briefing session which will be conducted in Cantonese, where participants can also be assessed by health workers as to whether they are physically suitable to be inoculated against the novel coronavirus.
According to the SSM, as of yesterday 543,710 people had been vaccinated against Covid-19, while over 1.1 million doses had been administered. A total of 495,159 people had completed two or more doses, The Macau Post Daily reported.