Hong Kong records 27,765 new cases, 289 deaths
Hong Kong records 27,765 new cases, 289 deaths

Link copied
Mainland medical workers drafted in to help stem Covid-19 surge in Hong Kong; some patients left unwashed due to staff shortages.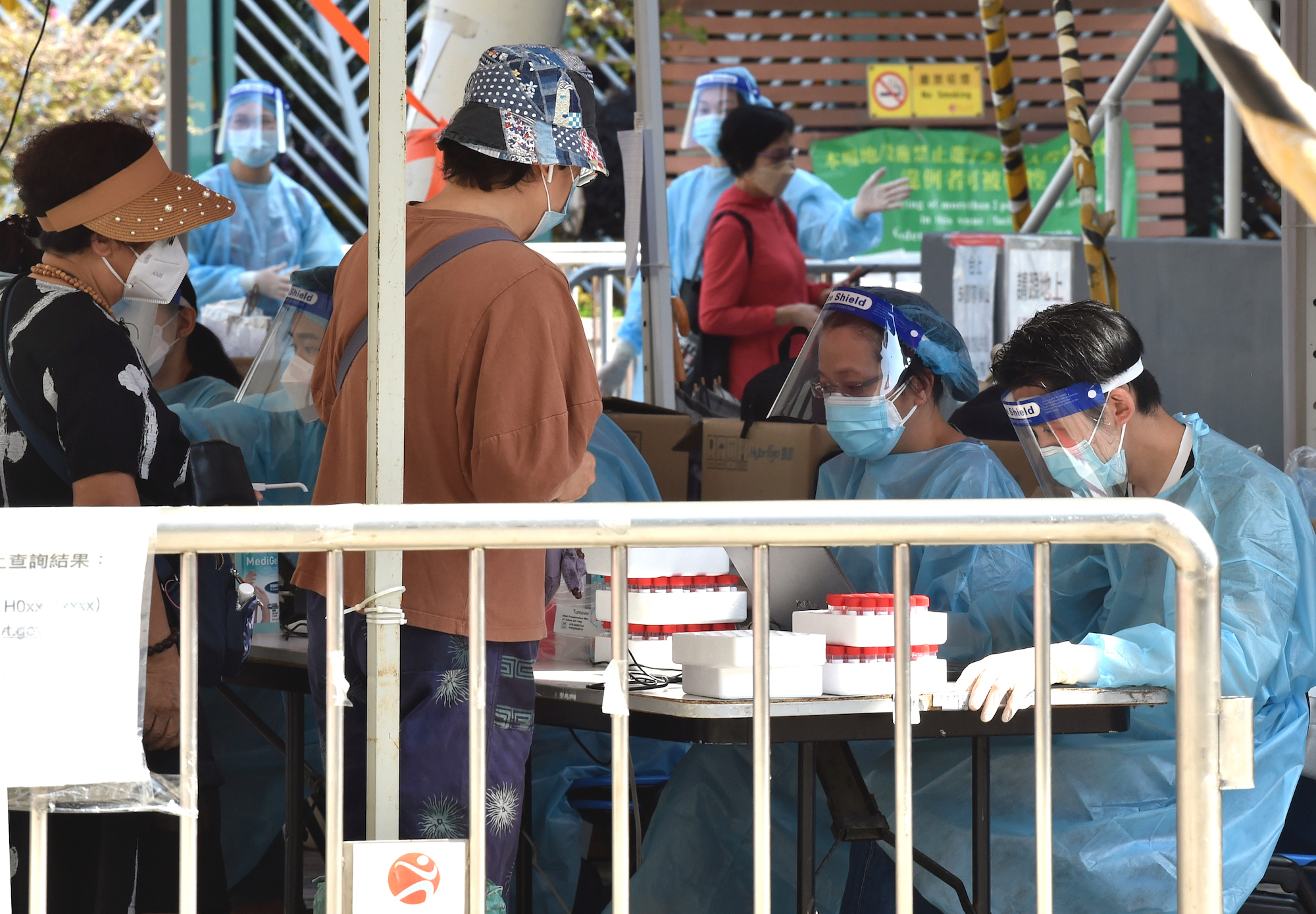 Hong Kong's health authorities reported 27,765 new Covid-19 infections and another 289 deaths on Tuesday.
Officials said 11,956 infections were confirmed by laboratories and the remaining 15,809 were reported by people who took rapid tests.
The Hospital Authority (HA) said 228 Covid-19 patients died over the past day. They were aged between 19 and 107.
Officials also announced 61 deaths which occurred earlier but had not been reported.
A total of 4,355 people have died in this latest wave of infections.
The Hospital Authority said it is introducing a new online platform for people who know they are infected with Covid-19 but are still at home or in an isolation facility, to enable them to report their health condition to the authorities.
The system will remind people to seek medical care if they have serious symptoms such as a high fever for two days, seizures, chest or stomach pain.
Lau Ka-hin, a chief manager at the HA, said 75 mainland medical workers are now at the Asia-World Expo community treatment facility and are familiarising themselves with operations there.
He said the mainland health workers will be given the title of "honorary employees" and the HA will take ultimate responsibility for their work.
Lau also said it was undesirable that some patients at the facility have not been washed due to staff shortages, but he expects this to improve now the mainland team has arrived.
Macao's Covid-19 tally stands at 82. No Covid-19 fatalities have been recorded in Macao, The Macau Post Daily reported.