Hong Kong records 153 Covid-19 deaths, 31,000 new cases
Hong Kong records 153 Covid-19 deaths, 31,000 new cases

Link copied
Most of those who died were unvaccinated, authorities confirm. Six new novel coronavirus cases in Macao classed as asymptomatic and imported.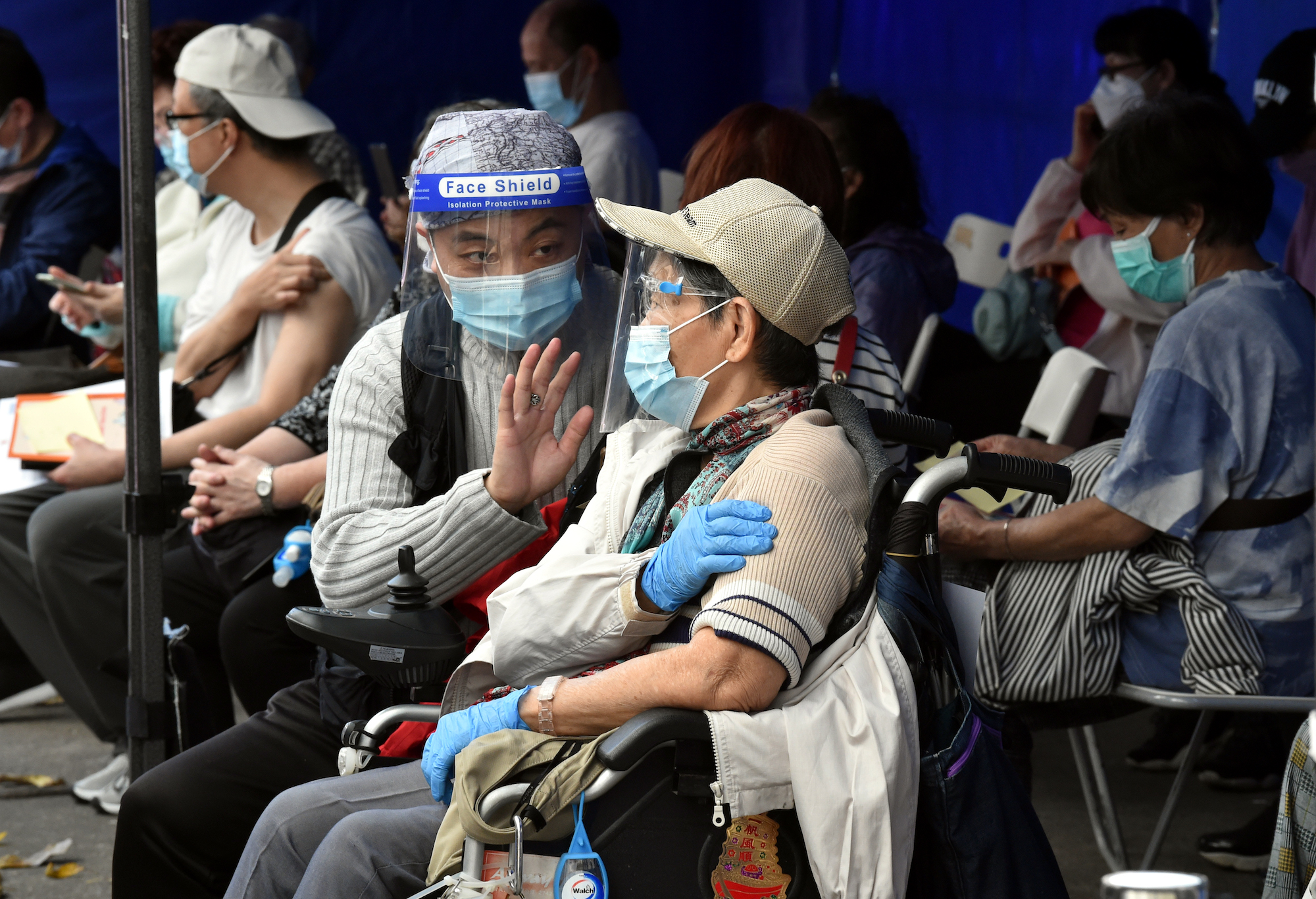 Hong Kong's Centre for Health Protection (CHP) reported on Sunday that 153 people with Covid-19 had died in the past 24 hours – similar to the death toll reported on Saturday.
However, the number of infections dropped significantly.
The CHP reported 31,008 new Covid-19 cases – down from 37,529 the day before – but health authorities said it was still too early to say whether the fifth wave had peaked.
That took the total number of people infected during the fifth wave to over 450,000.
While the daily infection figure has fallen from over 50,000 cases earlier in the week, the CHP's Dr Albert Au Ka-wing said authorities needed more time to judge whether the figure would increase further.
He stressed that the novel coronavirus situation in Hong Kong remains severe, citing the large number of preliminary positive cases found during lockdowns in Kowloon City.
Au added that the daily tally may have fallen because many people chose to take Covid-19 tests on their own, the results of which are not reflected in the official tally.
He said the government has been testing an online platform for people to report their self-test results to the government, adding that it will be launched in due course.
Those who died between Saturday and this afternoon were aged between 35 and 105. The CHP said 114 of them had been unvaccinated, while 25 had received just one Covid-19 jab.
Covid-19 outbreaks were reported in 94 more care homes, involving more than 840 residents and staff.
Officials said the government will open three more clinics designated for Covid-19 treatment today – raising to 17 the number of such facilities across the city.
The Novel Coronavirus Response and Coordination Centre announced that Macao's Covid-19 tally remains 82, without any fatalities, following the arrival of five more positive cases from Hong Kong and one from the United States. All were recorded as imported and asymptomatic.