Hong Kong Covid-19 cases hit 7,500 and 16 deaths; vaccine pass announced
Hong Kong Covid-19 cases hit 7,500 and 16 deaths; vaccine pass announced

Link copied
Authorities race to contain virus with stricter social distancing rules as latest death toll includes 11-month-old girl.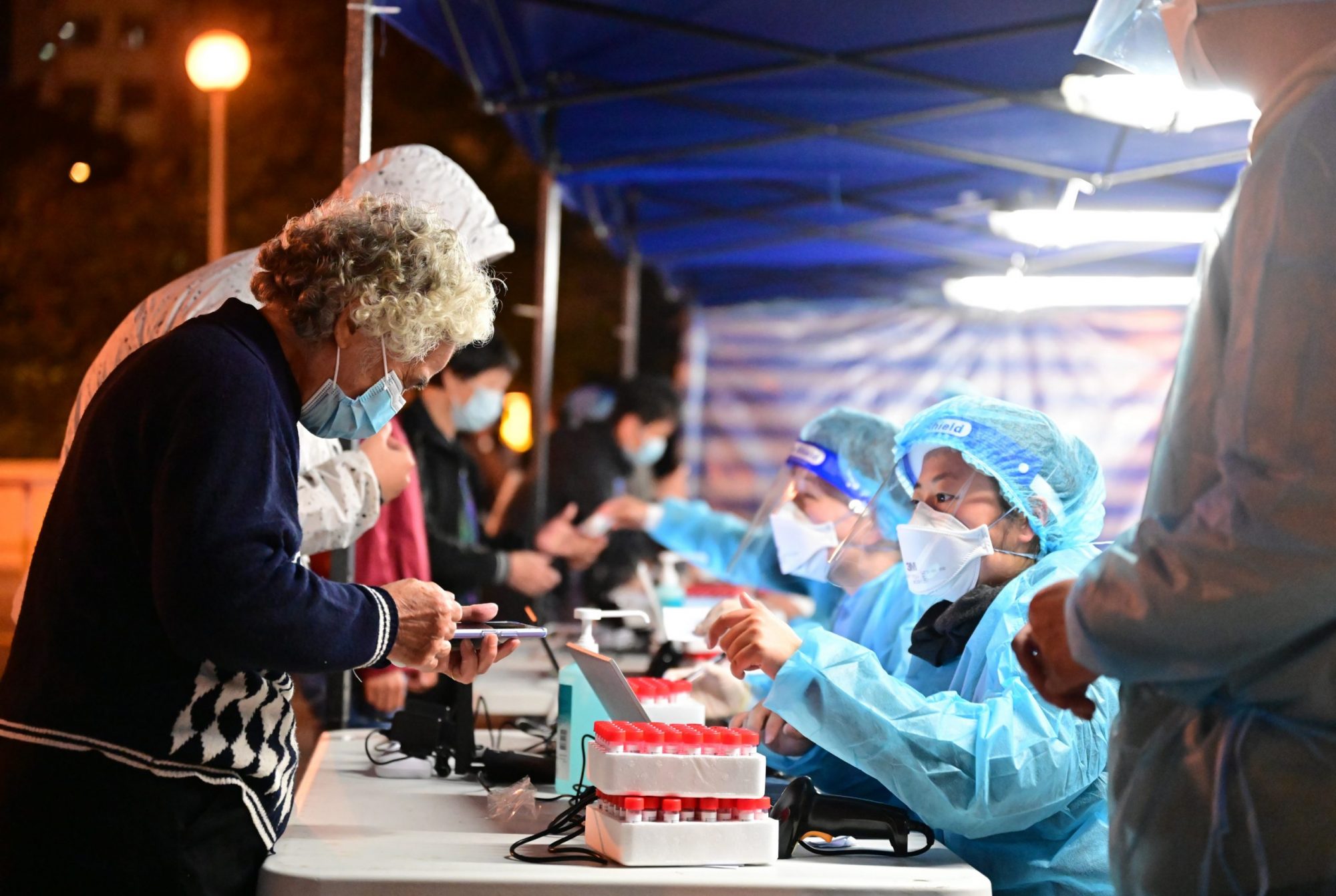 Hong Kong reached another record high with 7,533 coronavirus infections  on Monday, pushing the official tally to 60,363 infections. 
Another 16 patients died, including an 11-month-old girl – the city's youngest coronavirus-related fatality – taking the death toll to 321. She was infected by her family members, as her parents, grandmother and caregiver had done rapid coronavirus tests at home which showed they had the virus.
Concerning the daily infection figure, Albert Au of the Centre for Health Protection told RTHK he expects the number of cases to continue to rise as the level of community transmission of the virus remains very high.
According to South China Morning Post (SCMP), Hong Kong will press ahead with the launch of a vaccine pass requiring people to show proof of inoculation when entering various premises on Thursday, though the government has also appealed for residents to stay at home as much as possible amid an ongoing surge in coronavirus cases.
"We urge every member of the public to contribute to the fight against the epidemic, including reducing unnecessary social contact, and working from home if possible … but if you must go out, to a mall for example, bring the vaccine pass and avoid crowded places," deputy food and health secretary Kevin Choi told the SCMP.
The vaccine pass scheme will take effect on Thursday, a day after the existing social-distancing measures are set to expire.
According to a source familiar with the situation, the new rules for restaurants would also set in on the same day.
The new rule was expected to last longer than the usual two weeks, the source said, but authorities are not planning to limit the opening hours of restaurants and shopping malls at this stage.
The new rules also capped at two the number of diners per table in many establishments, though so-called Type D restaurants, where all staff are fully vaccinated and patrons must have received at least one jab, were allowed to seat groups of up to four – a privilege that will no longer apply after Thursday.
Secretary for Food and Health Sophia Chan Siu-chee warned on Sunday that certain social-distancing measures could be further tightened.