Ho Iat Seng hopes life will return to normal in 14 days
Ho Iat Seng hopes life will return to normal in 14 days

Link copied
Chief Executive says no reason to close casinos, as other entertainment venues are shuttered to foil the spread of the newly imported Delta variant.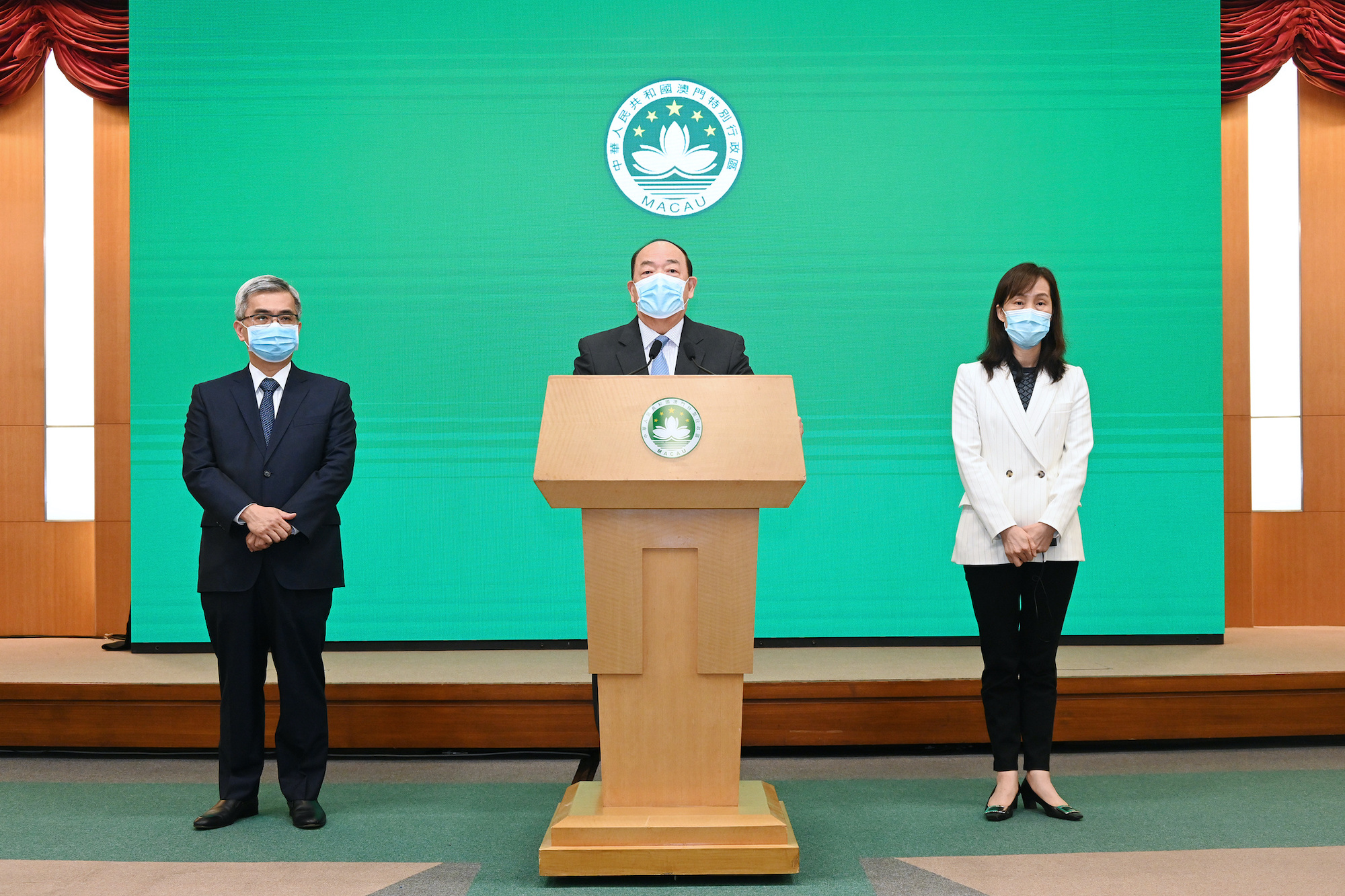 *Last updated: 3:56 pm, 5 August 2021 
The Chief Executive said that he hopes that Macao life can return to normal in the next 14 days after the mass Covid-19 testing drive that started today and the introduction of other emergency measures.
"We hope to contain the present situation if there are no new cases or any calamity and return gradually to normality," said Ho Iat Seng, who also said that the Macao government decided to launch the mass testing for everyone after listening to advice from Zhong Nanshan, the nation's renowned virologist, pulmonologist and respiratory disease expert. According to Ho, he urged Macao "not to hesitate" to launch a citywide testing drive as soon as possible.
Speaking at a press conference today, the Chief Executive confirmed that the young student from Macao who triggered the recent Covid-19 outbreak with Delta variant was infected on a flight between Zhuhai and Xian.
"The two test-positive individuals, from Zhongshan and Zhuhai, were in the same queue as the young woman from Macao, so it can be concluded that the source of infection was the flight," he said.
The student from Hou Kong school, who went to Xi'an for a dance contest with a group of local girls, carried the infection back to Macao and passed it to her parents and brother.
To prevent the transmission of Delta variant, the government announced the closure of entertainment and leisure spaces, including cinemas, discos and gyms from midnight today.
Ho Iat Seng told journalists that casinos will remain open because there is no reason to close them.
Hotels and restaurants will also remain open.
The Chief Executive admitted that "the safest thing was to close everything down, but we can't act like that. The confirmed cases don't have to do with casinos. We're closing cinemas, saunas, massage rooms, karaokes, because nobody wears masks in these establishments."