Health officials appeal to residents to book NATs at once
Health officials appeal to residents to book NATs at once

Link copied
More than 313,000 tested so far proved negative; race is on to complete city's second mass testing drive by 3 pm tomorrow.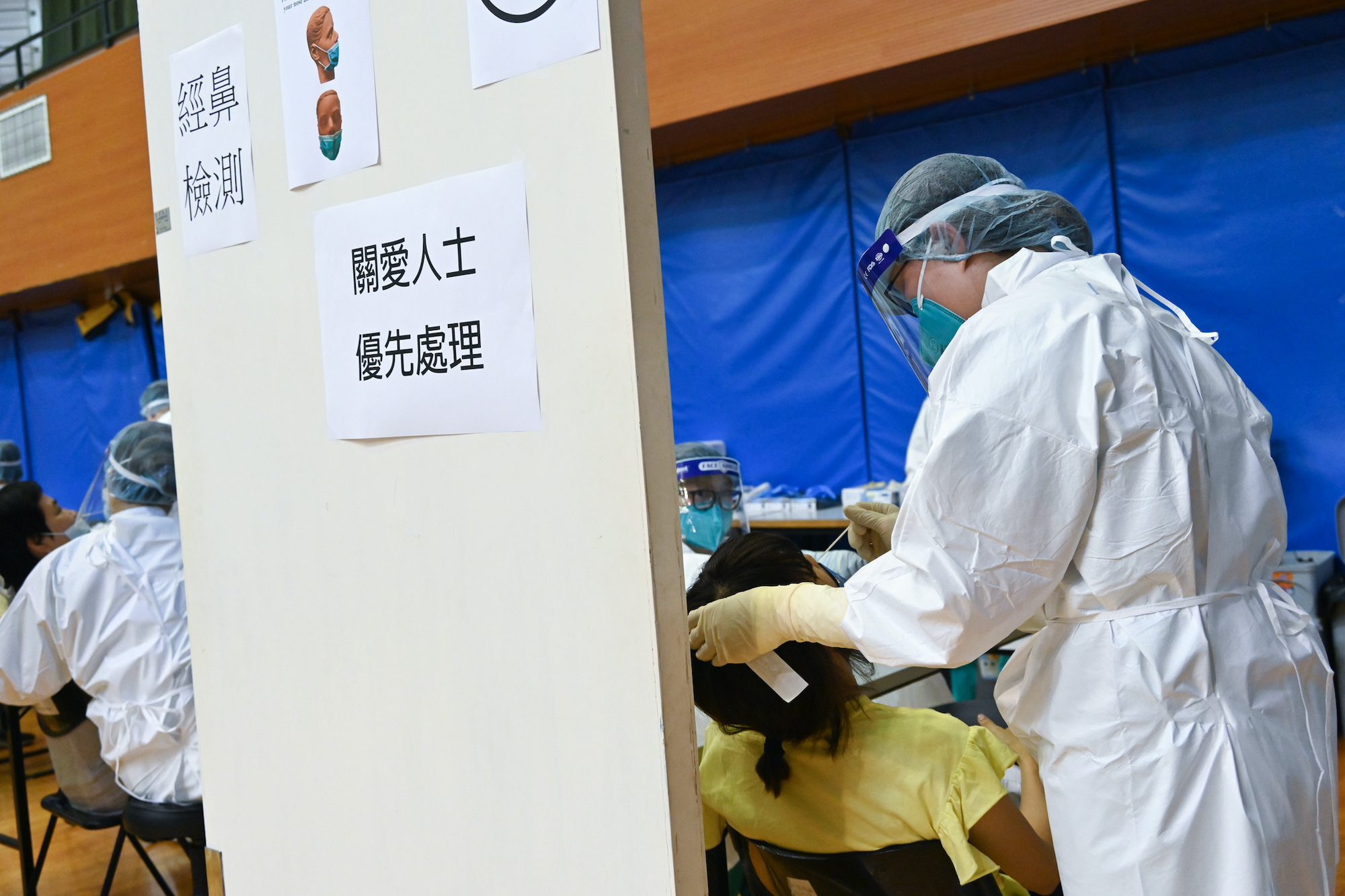 *Last updated on 27 September 2021 at 10:00 am
Health workers have tested more than 482,000 people in the latest mass testing drive which was launched at short notice on Saturday following the discovery of Macao's 66th Covid-19 case. So far, the test results processed for 313,651 people have proved negative.
Health officials have urged residents who have not made an appointment to make it their top priority.
The first round of NATs applied to residents in the locked-down Red and Yellow Zones, where the 65th and 66th Covid-19 cases two security guards live, returned negative. NATs were also applied to 680 people who were thought to have come into close contact with or shared the itinerary of the infected pair. All the tests returned negative.
Everyone in Macao is expected to take a NAT in one of the designated 52 testing stations set up across the city which will operate non-stop until 3 pm on 28 September. These include 31 general NAT stations, seven caring stations and 14 self-paid units.
Those who hold a certificate of a negative NAT carried out in the 24 hours prior to the beginning of the mass testing campaign (3 pm on 25 September ) are exempt from taking a new test.
The mass nucleic acid testing campaign runs until 3 pm on Tuesday (28 September).
The Civil Protection Operations Centre urges those who haven't taken their NATs to make a booking as soon as possible, to avoid clustering together on the 3rd day, leading to long waiting time. Estimated waiting times at each NAT station can be checked at https://eservice.ssm.gov.mo/aptmon/aptmon/en 
The mass testing drive comes after two new cases of Covid-19 were reported last week. Both patients are security guards working at Golden Crown China Hotel. These cases are related to a previous one confirmed on Friday, of a 31-year-old male resident of Turkish nationality who tested positive for Covid-19 in a NAT carried out Thursday night who had arrived in Macao, via Singapore, from Turkey, on 18 September. All three cases are of the Covid-19 Delta variant.
Macao has been under a State of Immediate Prevention since midnight, Saturday (25 September).