Health chief calls for 12-18s to get jabs now
Health chief calls for 12-18s to get jabs now

Link copied
As extra Sinopharm vaccine is delivered from Beijing, Tai Wa Hou insists BioNTech shots are safe and effective for teens.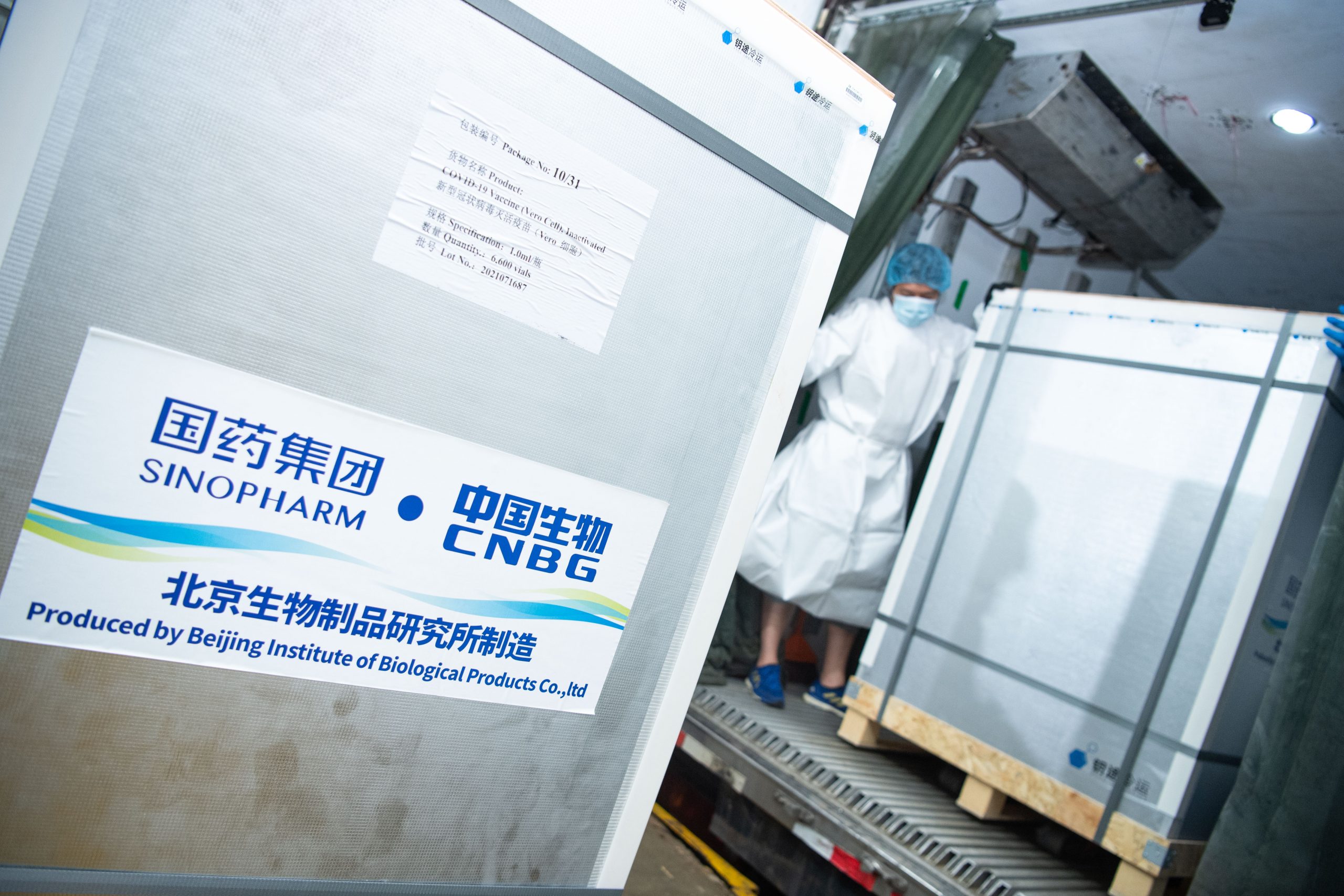 Another 200,000 doses of Sinopharm inactivated vaccine were delivered to Macao from Beijing yesterday, bringing the total this year to 700,000.
Tai Wa Hou, a clinical director of the Conde de São Januário Hospital Centre has admitted that the low vaccination rate among teenagers, currently about 20 per cent, is possibly because the Sinopharm vaccine is still not available to those aged between 12 and 18 in Macao. 
Tai said that the SSM has noticed that regardless of the respective age group, Macao's vaccinees have "tended" to choose Sinopharm jabs rather than BioNTech shots.
Two types of Covid-19 vaccines are currently available in Macao, China's Sinopharm inactivated vaccine and Germany's BioNTech mRNA vaccine. 
According to official statistics, around 85 per cent of vaccinees in Macao have chosen Sinopharm jabs since the launch of the vaccination programme in February, while the remainder have opted for BioNTech shots.
Currently, Sinopharm jabs are administered to those over-18s in Macao, while BioNTech shots are given to those aged 12 or over.
Tai said yesterday that around 80 per cent of vaccinees in Macao aged between 19 and 20 – who can choose either of the two types of Covid-19 vaccines – have also chosen Sinopharm jabs.
Tai noted that the Sinopharm vaccine has only been approved by the health authorities in the mainland for administration for those aged between 12 and 18 in emergencies, but still not for regular use.
Tai underlined that the BioNTech vaccine is a vaccine of "very good quality", meaning that it is "very safe and effective".
Tai urged parents "not to wait" for the possible availability of the Sinopharm vaccine to those aged between 12 and 18 in Macao in the future, and instead let their children get the BioNTech jabs.