Food supply chain staff to get weekly Covid-19 tests
Food supply chain staff to get weekly Covid-19 tests

Link copied
New ruling affects around 8,900 staff working for importers, distributors or supermarkets; four more arrivals test positive for novel coronavirus.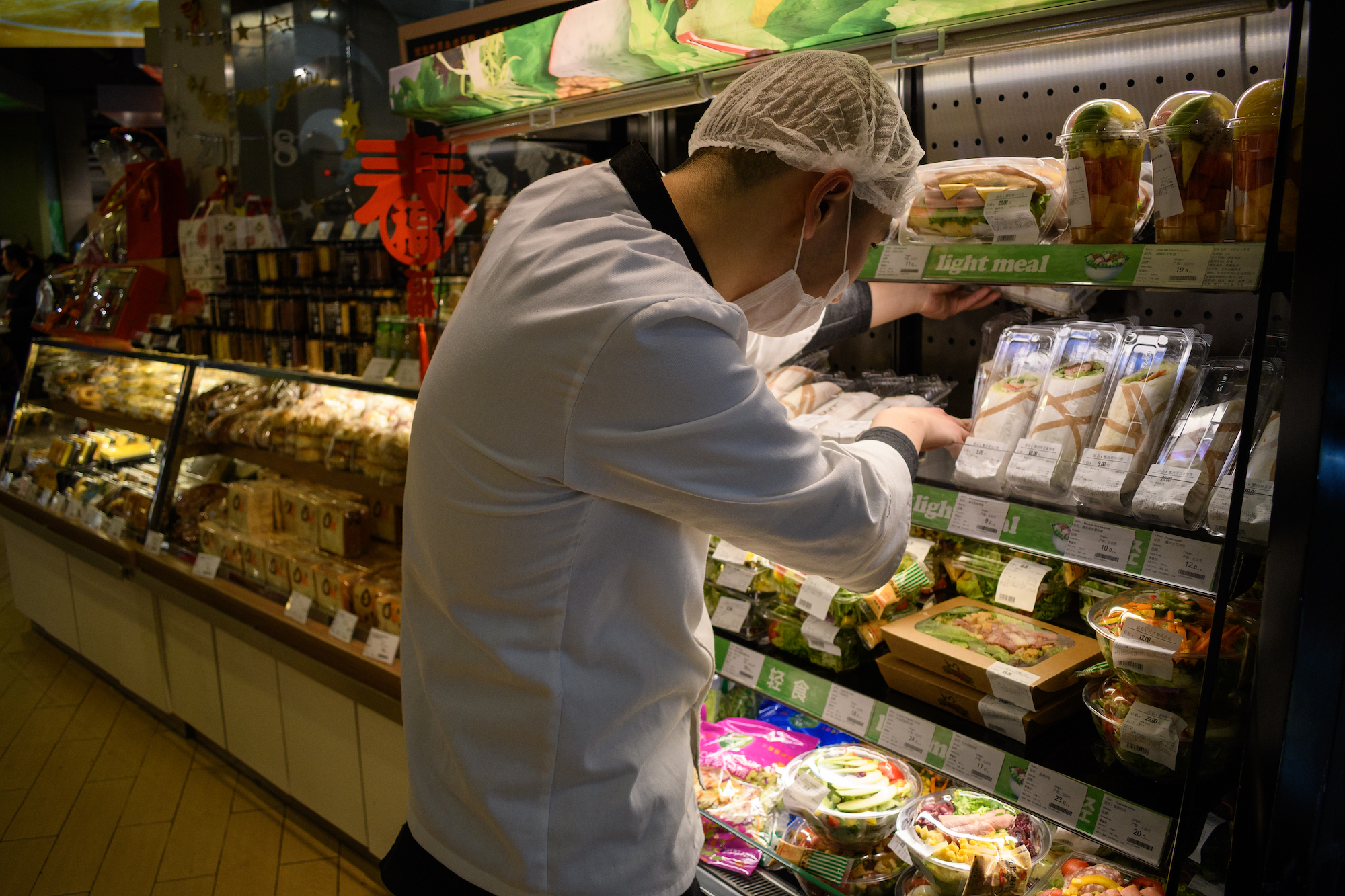 Staff who come into contact with goods while working for local importers, distributors or supermarkets are now covered by the government's regular Covid-19 testing for key groups of people in certain occupations. They are required to undergo a Covid-19 nucleic acid test every seven days.
Economic and Technological Development Bureau (DSEDT) officials told representatives from local importers, distributors and supermarkets that anyone  failing to comply with the regular testing will have their Macao Health Code turn yellow.
Around 8,900 staff members are covered by the regular testing requirement. Those who have been inoculated against Covid-19 do not need to pay for their tests. 
In related news, three local residents who returned to Macao from overseas have tested positive for Covid-19, the Novel Coronavirus Response and Coordination Centre has announced. All the cases were classified as imported and asymptomatic.
The first patient was a 62-year-old who flew from France. He holds a doctor's certificate confirming that he is unable to be inoculated against the novel coronavirus.
The second case, a triple-jabbed 63-year-old woman, came from Singapore, while the third, a 36-year-old, double-jabbed man, returned to Macao from Nepal.
A fourth case, a 32-year-old, double-jabbed local woman who flew from Australia, was classified as re-positive as she had previously been infected with the virus and recovered.
All four took the same flight from Singapore on Monday and all are being treated in isolation, The Macau Post Daily reported.