'Essentials only' for locked-down residents, Municipal Affairs Bureau decrees
'Essentials only' for locked-down residents, Municipal Affairs Bureau decrees

Link copied
Subsistence teams deluged with deliveries of cigarettes, alcohol, flowers, sushi, bubble tea and other non-urgent items.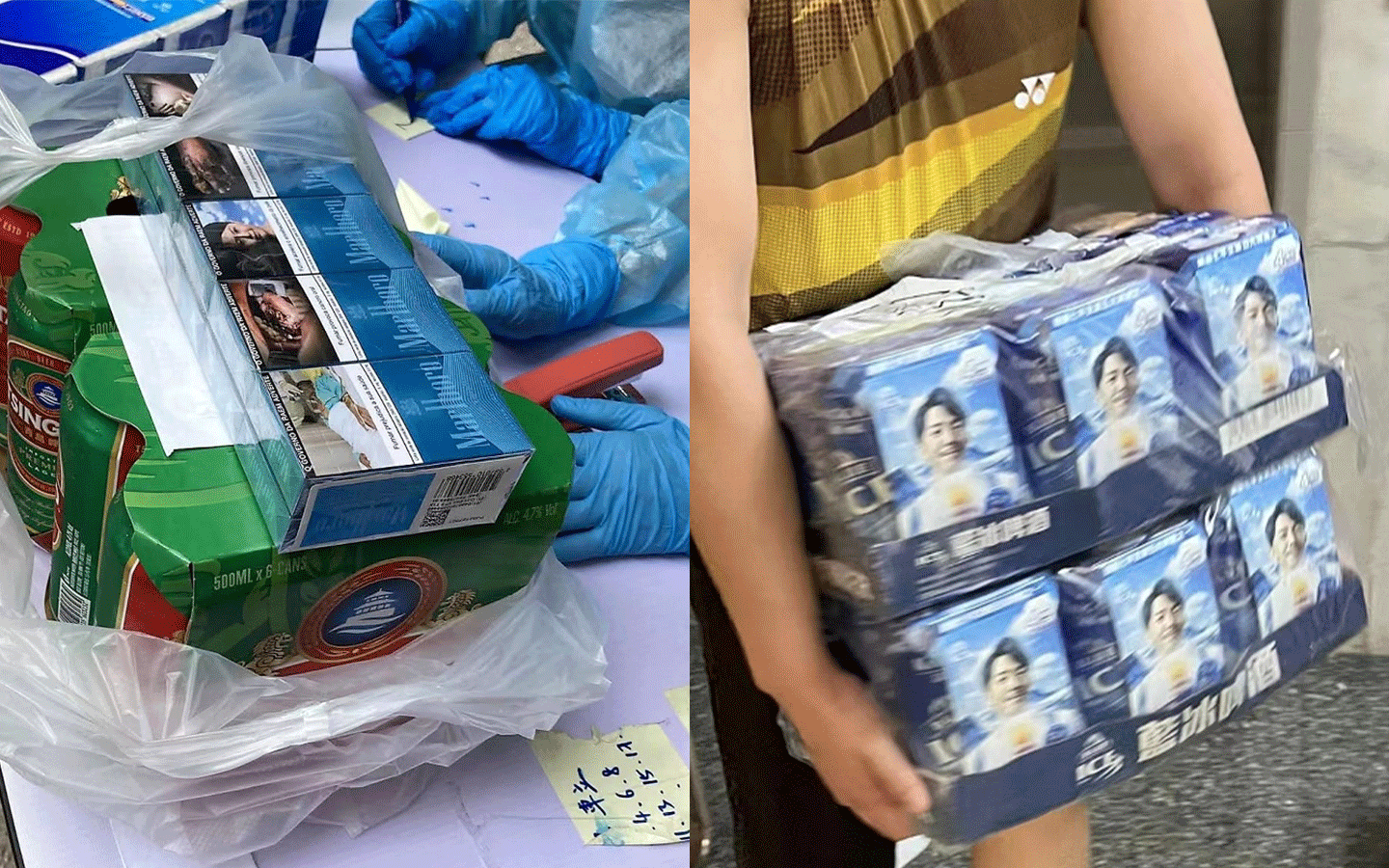 Friends and relatives of locked-down residents have been urged by Red Zone "subsistence teams" not to send numerous "non-urgent" supplies which are impeding their work.
According to the Municipal Affairs Bureau (IAM), the subsistence teams have been overwhelmed by deliveries of non-essential items such as cigarettes, alcohol and flowers. 
Other "luxury" items are "bottled or canned drinks and bubble tea, perishable food including frozen meat and sushi, takeaways, bags of rice weighing more than 10 kilos, bottled water for water coolers, home appliances and exercise bikes".
The subsistence teams, the IAM pointed out, continue to provide assistance to those in the zones with daily dietary needs, door-to-door waste collection, and the delivery of necessary and urgent supplies such as medicine, milk powder and personal hygiene products from the residents' relatives and friends via the "delivery points of materials" daily from 3 pm to 5 pm.
The bureau urged the public to consider the frontline personnel's workload and to cooperate with Covid-19 pandemic prevention measures. The IAM noted that the lockdown duration is "generally not too long", adding that all households in the Red Zones are provided with enough supplies via emergency food packs containing items such as noodles and canned food, as well as vegetables and frozen meat food packs. The supplies are enough for three people for two days, and are provided every two days, The Macau Post Daily reported.