Emperor Hotel guests released from lockdown after 15 days' quarantine
Emperor Hotel guests released from lockdown after 15 days' quarantine

Link copied
Travellers caught up in Red Zone lockdown relish new-found freedom and praise care provided by government and hotel.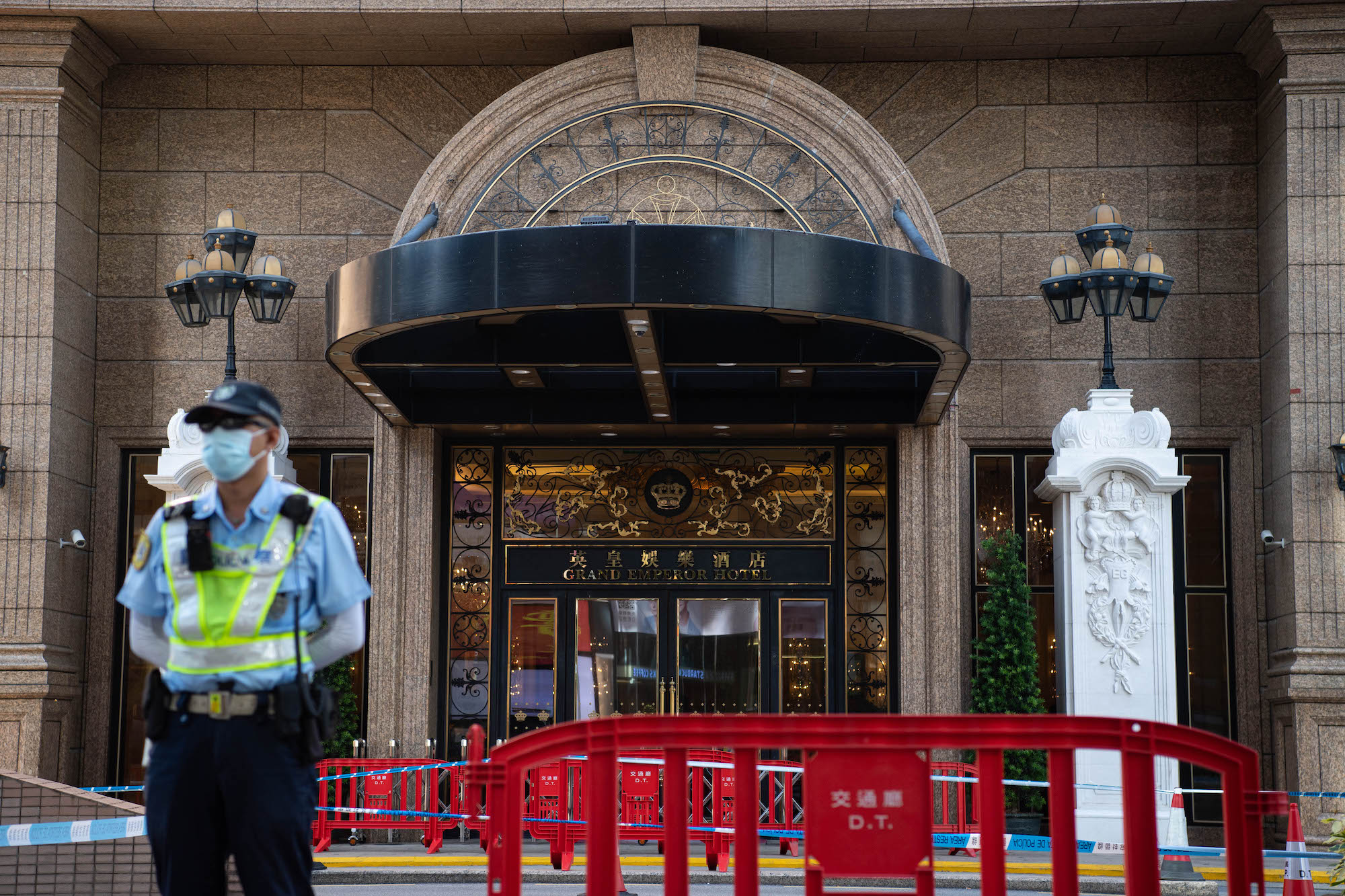 The Emperor Hotel, which was previously classed as a Red Code zone, was officially released from lockdown at midnight this morning. After 15 days of quarantine, many people walked out of the hotel immediately to breathe in "fresh air." 
Before the hotel was opened, many guests waited in the lobby, and a large number of people believed to be guests' relatives and friends gathered outside. Police officers and personnel wearing protective clothing were on alert. As many guests were tourists, police officers registered overstayers in the hotel.
 A guest surnamed Li, a worker from overseas, said that before The Emperor was listed in the Red Code area, he and more than 10 colleagues had arranged to stay in the hotel. Unexpectedly, they were confined to the premises after staying for a few days. After the doors were opened, he said he planned to go out "to eat well" and then go to work, sighing "Finally return to normal life". He also said that during the lockdown, he felt that the hotel arrangements were good and the government provided sufficient materials.
 Another guest, surnamed Chen, a female foreign employee, said that because of the consecutive confirmed cases of the virus in Macao earlier, she had to be isolated for medical observation when she returned to the mainland. So she checked into the Emperor Hotel with a colleague for a few days and waited for customs clearance. 
"I originally planned to check out on the 4th of this month," she said. "Unexpectedly, the hotel was suddenly locked down the night before, so I had to accept it and obey the government's arrangements. I think the hotel arrangements are very good, and the government is also very considerate. Even when the typhoon struck during the isolation period, cup noodles and other materials were delivered to the hotel. Except for the nucleic acid test or receiving meals, I did not leave the room. When the hotel opened, I went out to get some fresh air, and I checked out this morning," reported the Chinese-language paper Macao Daily.