Covid-19 jabs for first 2,600 volunteers
Covid-19 jabs for first 2,600 volunteers

Link copied
More than 12,000 queue up for their shot, as health officials report no adverse effects and exhort residents to protect themselves as soon as possible.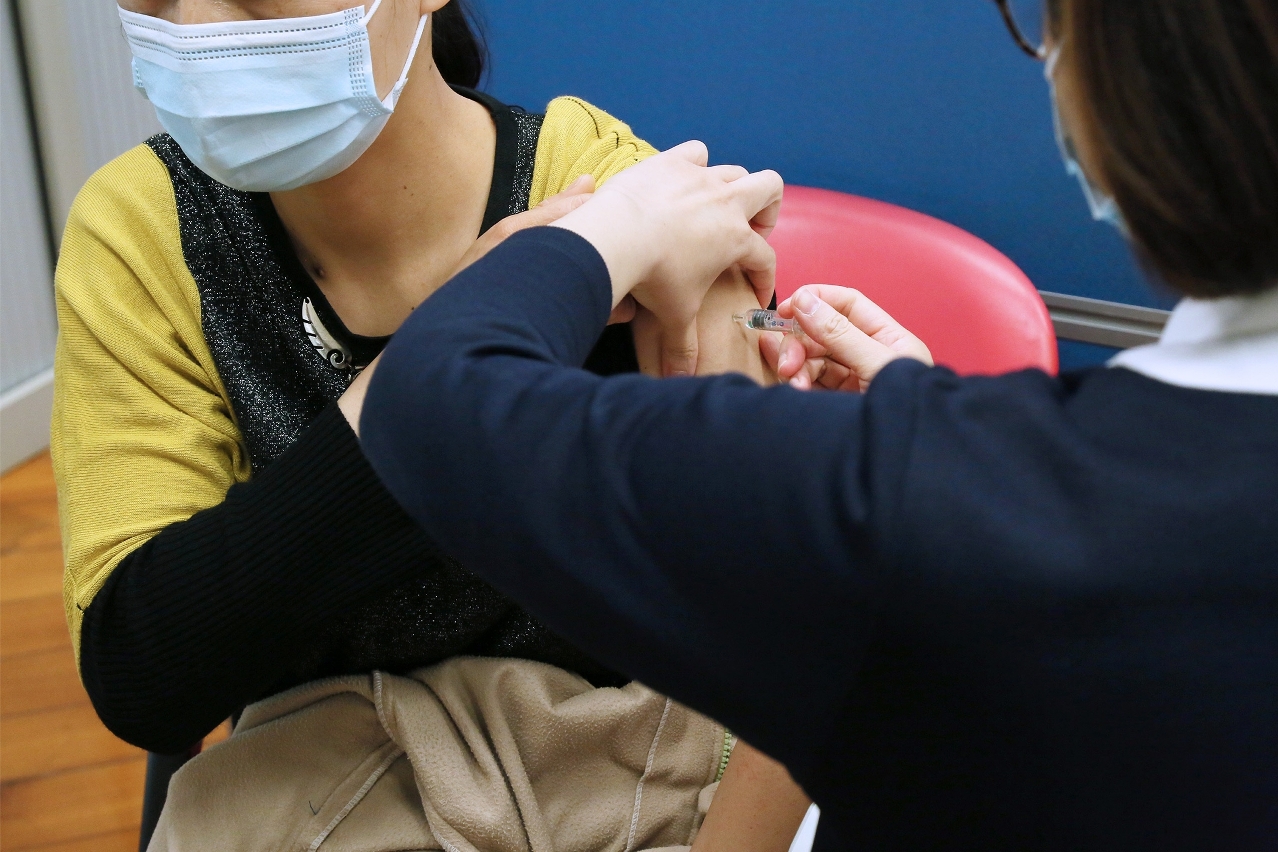 Some  2,600 residents got their first Covid-19 jab on Monday as the Macao-wide free vaccination drive kicked off, according to Alvis Lo Iek Long, a clinical director at the  Conde de São Januário Hospital Centre. 
The Macau Post Daily reported that a further 12,400 people have made a vaccination appointment with the Health Bureau (SSM).
Macao's vaccinations are carried out at the Conde de São Januário Hospital Centre, eight public health centres and two public health stations.
The first batch of inactivated vaccines developed by Beijing-based China National Pharmaceutical Group (also known as Sinopharm) – 100,000 doses – was delivered to Macao on 6 February. The Macao government has ordered a total of 500,000 doses of Sinopharm vaccines.
Tai Wa Hou, the SSM official in charge of the vaccination programme, said that a further 400,000 doses of Sinopharm vaccines will be delivered to Macao "very soon".
Tai also reaffirmed that mRNA vaccines developed by Germany's BioNTech will be delivered to Macao late this month or early next month. The local government now expects adenovirus vector vaccines developed by the Anglo-Swedish joint venture of AstraZeneca and Oxford University to be delivered to Macao only in the third quarter at the earliest, Tai said.
Macao's 12 vaccination facilities run from 9 am to 9 pm every day, and can each administer 5,000 jabs daily.
No adverse events reported yet
Tai stressed that so far no cases of adverse effects after getting inoculated have been reported.
Tai also noted that the probability of anaphylactic reactions after being administered Sinopharm inactivated vaccines is very low, one case per million doses, adding that anaphylactic reactions were unlikely even if Macao's entire population was given Sinopharm jabs.
Anaphylaxis is an extreme sensitivity to a substance such as a drug or a severe and rapid systemic allergic reaction to an allergen.
Lo said that the inoculations with BioNTech vaccines could start next month, and urged residents to get inoculated to protect themselves and their family members.
Macao has not recorded a new Covid-19 case for 16 days, and no local case has been confirmed in 330 days.
48th patient out of hospital 
Macao's 48th Covid-19 patient was discharged from hospital on Saturday when he started his 14-day recovery period isolation at the Health Bureau's Public Health Clinical Centre in Coloane after he tested negative for Covid-19.
Lo said that the 47th Covid-19 patient still needed to remain in hospital as she tested positive again in another test on Friday.
'Government masks' on sale this Friday 
The next round of the government's facemask purchase scheme will start on Friday. 
Under the scheme, each local resident, non-resident worker and a non-local student enrolled in Macao's higher education institutions is entitled to buy 30 facemasks at the fixed price of MOP 24 every 30 days at designated outlets upon presentation of their original Macao ID card, work permit or student card.
Parents or legal guardians are entitled to buy 30 facemasks for each child aged between three and eight.
There will be 83 outlets for the upcoming round of the scheme which runs until 27 March, comprising 57 designated pharmacies, eight health centres in Macao and Taipa and two health stations in Coloane run by the Health Bureau, as well as 16 community association venues.
The Health Bureau's Control of Communicable Diseases and Surveillance of Diseases Department Coordinator, Leong Iek Ho,u said that 186 million government facemasks have been sold under the e scheme since its launch in January last year.