Covid-19: Hong Kong arrival tests positive as Macao jab rate hits 84%
Covid-19: Hong Kong arrival tests positive as Macao jab rate hits 84%

Link copied
Rapid test kits, currently given to key workers such as prison guards and supermarket staff, stockpiled in case of major Covid-19 outbreak.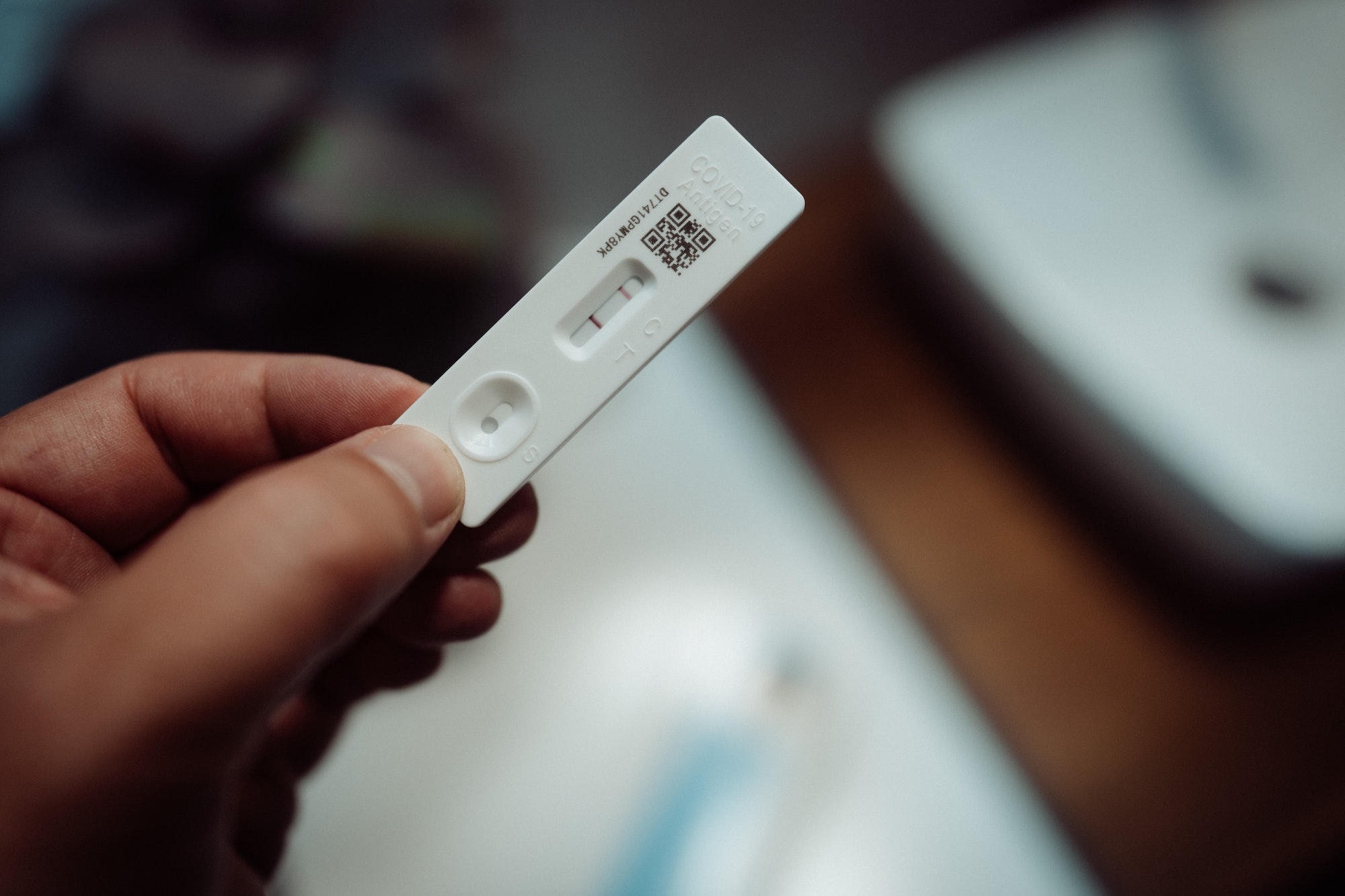 One more arrival from Hong Kong has tested positive for Covid-19, the Novel Coronavirus Response and Coordination Centre announced yesterday.
The triple-jabbed, 34-year-old local woman was tested on arrival on Monday, but returned an uncertain result, however she tested positive yesterday. Her case was classified as imported and asymptomatic, and she is currently being treated in isolation.
In related news, Macao's Covid-19 vaccination rate reached 83.84 per cent yesterday, meaning around 84 per cent of the population had received at least one jab.
According to the Health Bureau (SSM), as of 4 pm yesterday 572,819 people had been vaccinated against the novel coronavirus (receiving at least one jab), comprising 68,156 who had only received their first jab, 337,247 who had received their second jab, and 167,416 who had received their third jab.
The SSM announced last week that it has bought a large number of Covid-19 rapid antigen test kits, which are used in addition to nucleic acid tests (NATs).
The SSM has provided free Covid-19 rapid antigen test kits for key groups of people working in certain occupations who are covered by its regular Covid-19 NAT programme.
According to the bureau, those working in key occupations that are potentially subject to a higher Covid-19 risk can test themselves for the novel coronavirus using the rapid antigen test kits between their two regular NATs such as health workers, prison guards, and those working in social service residential facilities, as well as those who come into contact with goods, parcels or letters from outside Macao, such as supermarket staff, courier service staff, those working for online-shopping parcel pick-up points, and those working in the frozen food sector.
Workers in key occupations are currently required to undergo a free NAT every seven days, or even more frequently, depending on their occupations.
The bureau said last week that the government would provide Covid-19 rapid antigen test kits for residents in general in case Macao is hit by a serious Covid-19 outbreak. 
Residents could then test themselves using the kits at home or their workplace. The results of rapid tests are normally available in 15 minutes. This arrangement would enable a lower level of movement of people in the community, the bureau pointed out. 
The SSM underlined that rapid antigen tests are merely supplementary tools to NATs as they have a lower level of sensitivity and specificity.
The Macao Pharmaceutical Supervision and Administration Bureau has authorised the importation of 25 types of Covid-19 rapid antigen test kits into Macao. The 25 products are manufactured in the mainland, as well as France, Germany, South Korea and the US, The Macau Post Daily reported.