Covid-19 claims third life in Macao – 88-year-old woman with diabetes and heart disease
Covid-19 claims third life in Macao – 88-year-old woman with diabetes and heart disease

Link copied
Police issue stark warning to anyone failing to wear mask or otherwise flouting regulations, and warn that bluecards may be cancelled.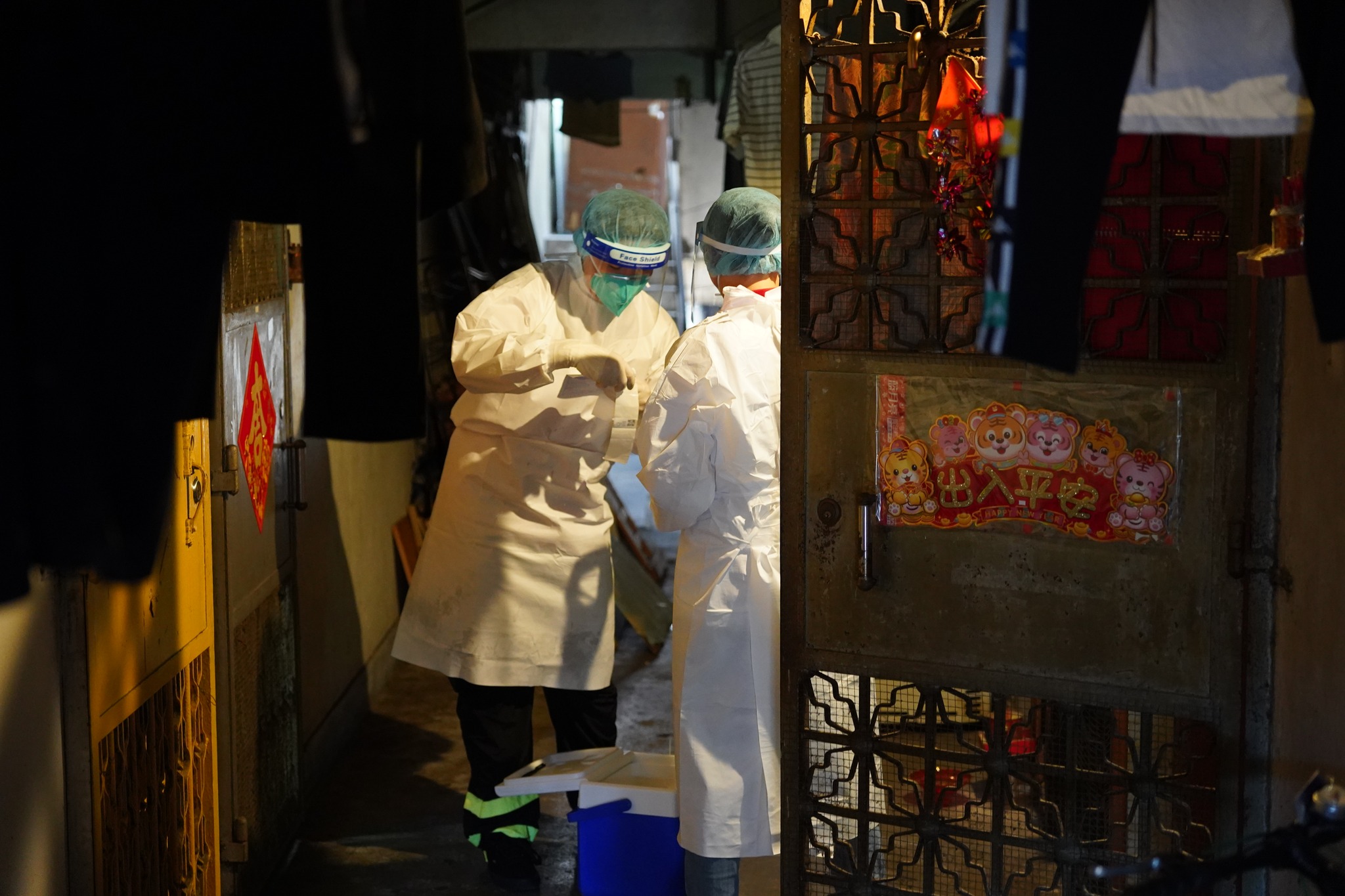 As Macao ended the second day of its week-long partial lockdown, authorities announced the death of an elderly woman from Covid-19, and issued a stark warning to potential rule-breakers.
"If people are found outside smoking or not wearing a KN95 mask or otherwise disobeying current regulations, they face prosecution," said Unitary Police Service spokesperson Cheng Kin Ian, who added that nine people had been arrested and 810 warned between midnight and 3 pm today, bringing the total number of people warned to more than 1,700 so far this week.
"Bluecard holders may also be arrested and fined, and may have their blue cards cancelled if they disobey the executive order."
Cheng said prosecutors would fast-track the cases of the arrestees so they could be brought to court as soon as possible.
The Health Bureau reported the death of an 88-year-old female who had been suffering from diabetes and heart disease and was infected with the virus on 6 July. She was the third person to succumb for Covid-19 related reasons since 3 July. 
By the latest count, Macao has registered 1,583 confirmed Covid-19 cases. However, 25 patients were discharged from the hospital today, bringing the total to 165. Just over 4,000 people remain under medical observation in hotels, and Studio City Hotel and Broadway Hotel have both been pressed into service to act as quarantine accommodation.
Health workers have discovered one new cluster, bringing the total to 19, involving 15 people at Edificio Vai Long. To date, no cases have been detected in Coloane Prison.
Leong Iek Hou, Head of the Novel Coronavirus Response and Coordination Centre, said that so far the results of the rapid antigen tests and nucleic acid tests had confirmed expectations.
"The tests continue to be very effective and we can see the number of positive pooled samples have fallen in the 4th to 7th round of mass testing (94, 41, 23, 17)," she said.
"RATs can only detect high levels of virus and it has an incubation period, which is why we need several rounds of mass testing."
Leong said that of the 17 positive pooled samples found in the seventh round of mass testing, eight were found in the key groups – three from the F&B industry and five from the cleaning industry.
"We have not yet identified all the infected cases," she said.
"If we follow the system of mainland China we will find that the number of registered infected cases will decrease."
The Municipal Affairs Bureau has announced that it provides a respite care service for owners who are not able to take care of their pets, specifically for people in observation hotels or who are locked down in Red Code Zones. So far, the bureau has taken in around 50 animals, and charges from MOP 130-150 per day depending on size.
Meanwhile, police spokesperson Lei Tak Fai said that drivers would be required to wear a KN95 mask if there were passengers in the car or the windows were open, but would not have to wear one if they were alone with the windows closed.