BioNTech jabs should resume next week
BioNTech jabs should resume next week

Link copied
New health chief says the replacement vaccines are on their way, and the city-wide inoculation programme will get back into its stride once they arrive.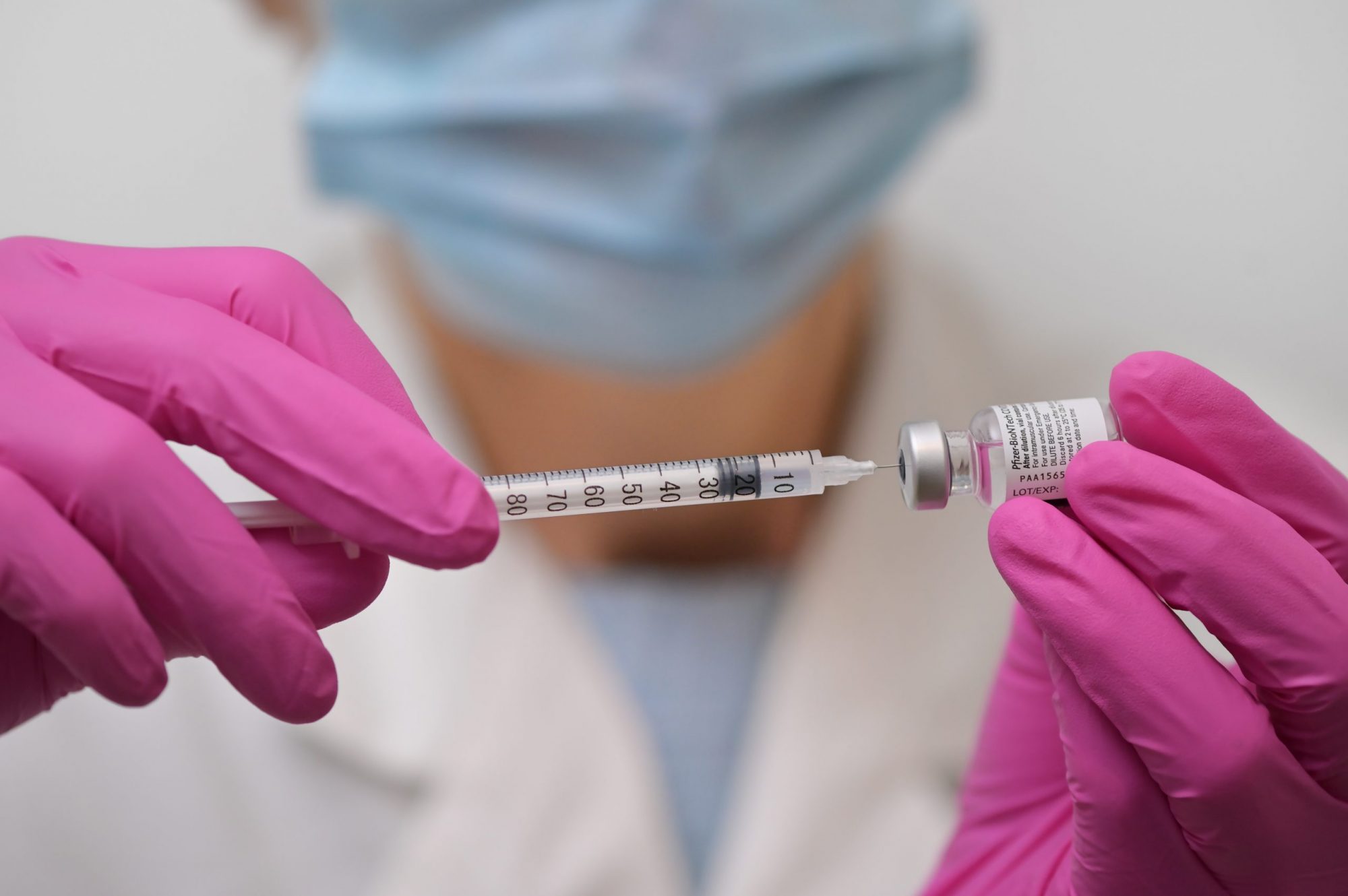 A replacement batch of 20,000 BioNTech mRNA vaccines will be delivered to Macao in a few days, and inoculations should resume early next week.
The newly appointed director of the Health Bureau (SSM), Alvis Lo Iek Long,  said that the government will discuss with the vaccine supplier, Shanghai-based Fosun Pharma, how to handle the remaining mRNA doses that have not been administered in the batch affected by packaging defects.
The Macao and Hong Kong governments suspended administering BioNTech vaccines due to packaging defects on Wednesday last week, although there was no suggestion of any health risk.
"After the BioNTech vaccines arrive in Macao, we will resume the inoculations as soon as possible after checking them and confirming that they meet our safety standards," said Lo.
"The inoculations could resume early next week at the earliest."
According to Lo, Fosun Pharma said that the packaging defects affecting vials in Lot 210102 were generated in the course of their transport.
Lo underlined that while the packaging defects do not affect the BioNTech vaccines' safety and effectiveness, a replacement batch is being delivered to Macao "for safety reasons".
Lo added that before administering Covid-19 jabs, Health Bureau workers always carefully check the vaccine vials for possible defects.
Lo said that health workers "sealed up" the BioNTech doses that had not been administered, and will decide whether to continue to use the vaccines that have not been affected by the packaging defects after discussions with the supplier.
Lo also reaffirmed that for the time being the local government does not plan to cancel its order of 400,000 doses of AstraZeneca-Oxford adenovirus vector vaccines.