All businesses including casinos to shutter 11-18 July; government says everyone must stay home
All businesses including casinos to shutter 11-18 July; government says everyone must stay home

Link copied
Only essential services like hospitals, pharmacies, taxis, supermarkets and wet markets to remain open; wearing KN95 or N95 masks now mandatory for adults.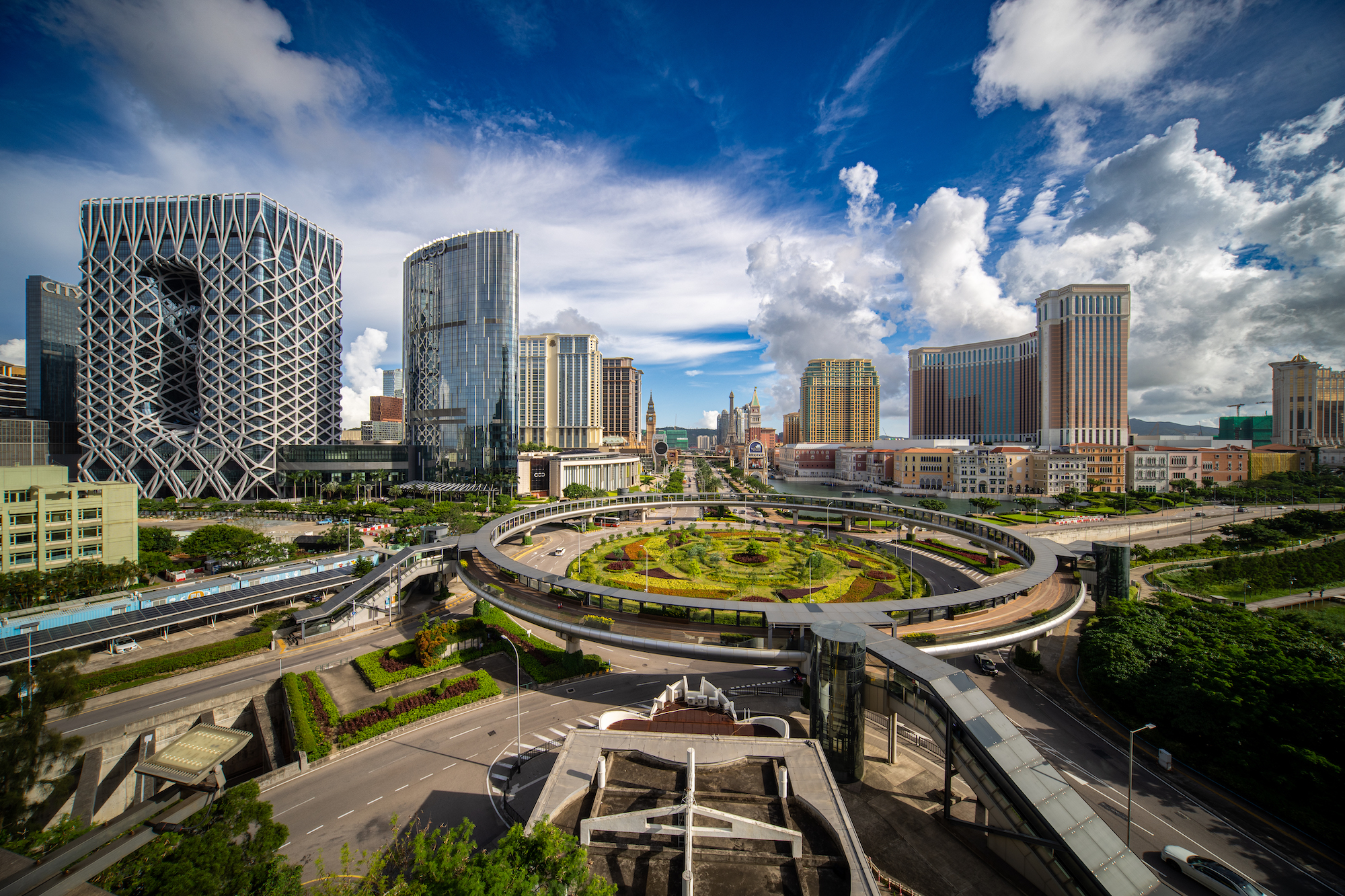 Three weeks after the Omicron variant upended life in Macao, the government has ordered all businesses including casinos to close shop from 11-18 July. The last time casinos were forced shut was in February 2020 when Covid-19 began to spread across the world.
The executive order 115/2022  issued today says during next week, essential services including utility services, hospitals, pharmacies, taxis, supermarkets and wet markets are to remain open and special bus services will be put in place. The airport will remain open to travellers (mainly flights to and from Singapore) and cargo services will also continue. 
Construction work – which had been allowed to continue since 18 June – has now also been halted. 
The government – which has suspended non-essential services since 18 June – will continue with its suspension and government officials have been told to work from home. Similar to last week, only urgent government services will continue. Banks will also remain closed and only address urgent affairs.
At today's regular Covid-19 press conference, Secretary for Administration and Justice Cheong Weng Chon said "People must stay home unless they have urgent reasons to go out. This is not a request. This is a government order.  I repeat, this is not a request. This is an order. The government will be sending police to the streets to monitor the flow of people."
He spoke of severe legal punishments for those that do not follow the newly imposed rules. 
"You can only leave your home for essentials needs. All adults must also wear KN95 or N95 masks [or similarly graded masks] and if individuals do not adhere to this, they will face legal consequences," he continued.
Though Cheong has denied this is a "lockdown", he repeatedly said anyone who isn't working in essential services industries must remain at home unless they have urgent reasons not to do so.
After seven days, "if there is a big enough drop in the number of cases, the government will consider relaxing the measures but this will have to be reassessed at a later date."
This comes in the wake of 71 newly discovered Covid-19 cases over the past 24 hours which has brought Macao's tally to 1,374, the Novel Coronavirus Response and Coordination Centre announced.  Of these, 505 are symptomatic and 869 are asymptomatic. Affected individuals range from 3 months old to 100 years old. So far, 53 people have recovered and have been allowed to leave medical facilities.
Over the next week, Macao will undergo four more citywide NATs and key groups (security, cleaning and property management staff) will have to undergo mandatory NATs every day.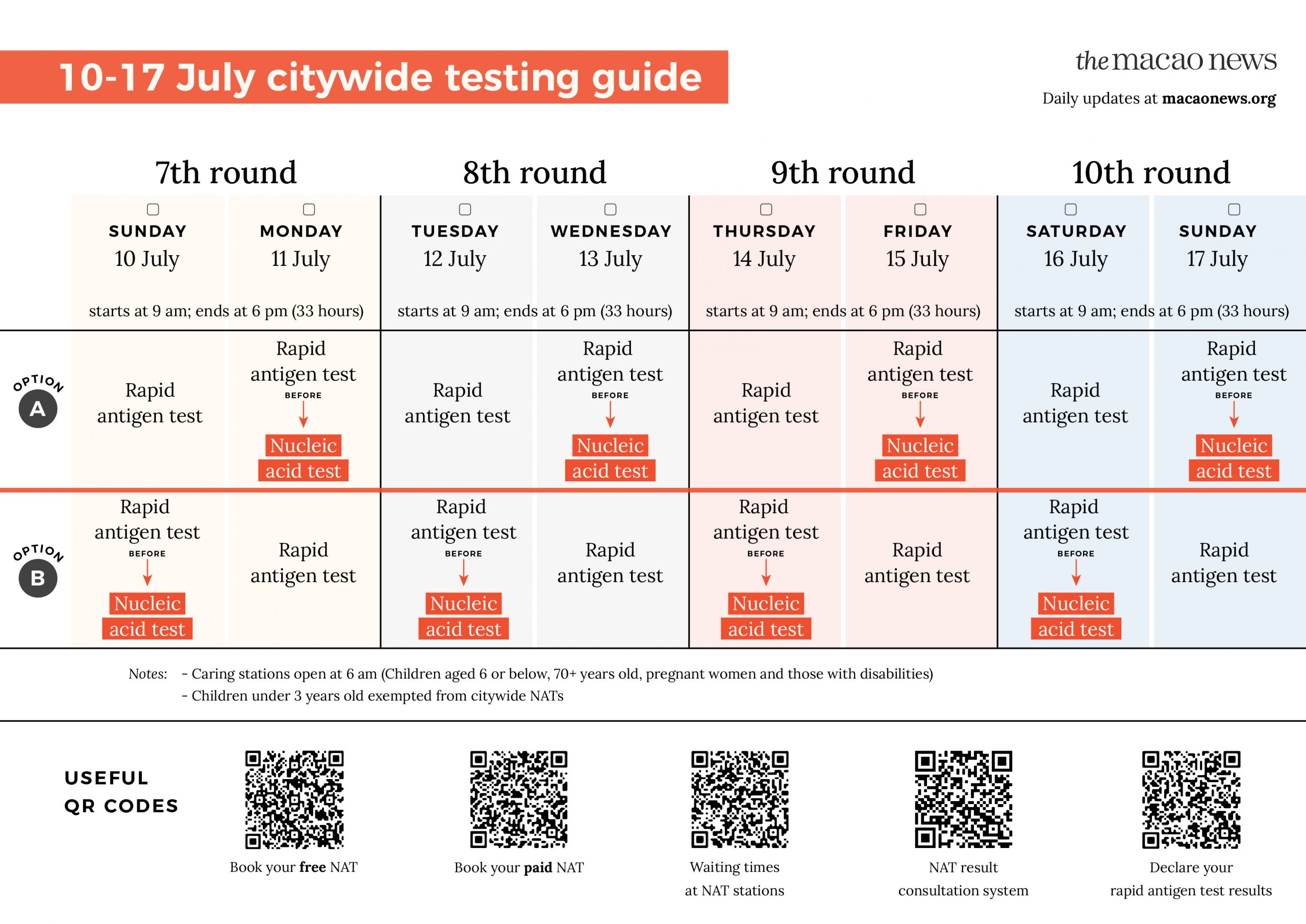 When asked whether ordering people to stay home unless for essential reasons yet mandating them to go and queue at the city's NAT testing centres was contradictory, Secretary for Social Affairs and Culture, Ao Ieong U, said "individuals should not talk while queuing at NAT testing centres. They should not touch anything in order to protect themselves." 
The Secretary emphasised: "This decision will not affect the daily lives of residents. Residents must adapt and follow these new measures."
Ao Ieong also said that this was the final phase of their efforts to reach "zero-Covid" in the city and believed that they are being successful in their battle against Covid-19 so far.