173,000 Macao residents eligible for booster jabs
173,000 Macao residents eligible for booster jabs

Link copied
Health chief urges anyone who should have third inoculation to do so as it swiftly raises Covid-19 antibody levels.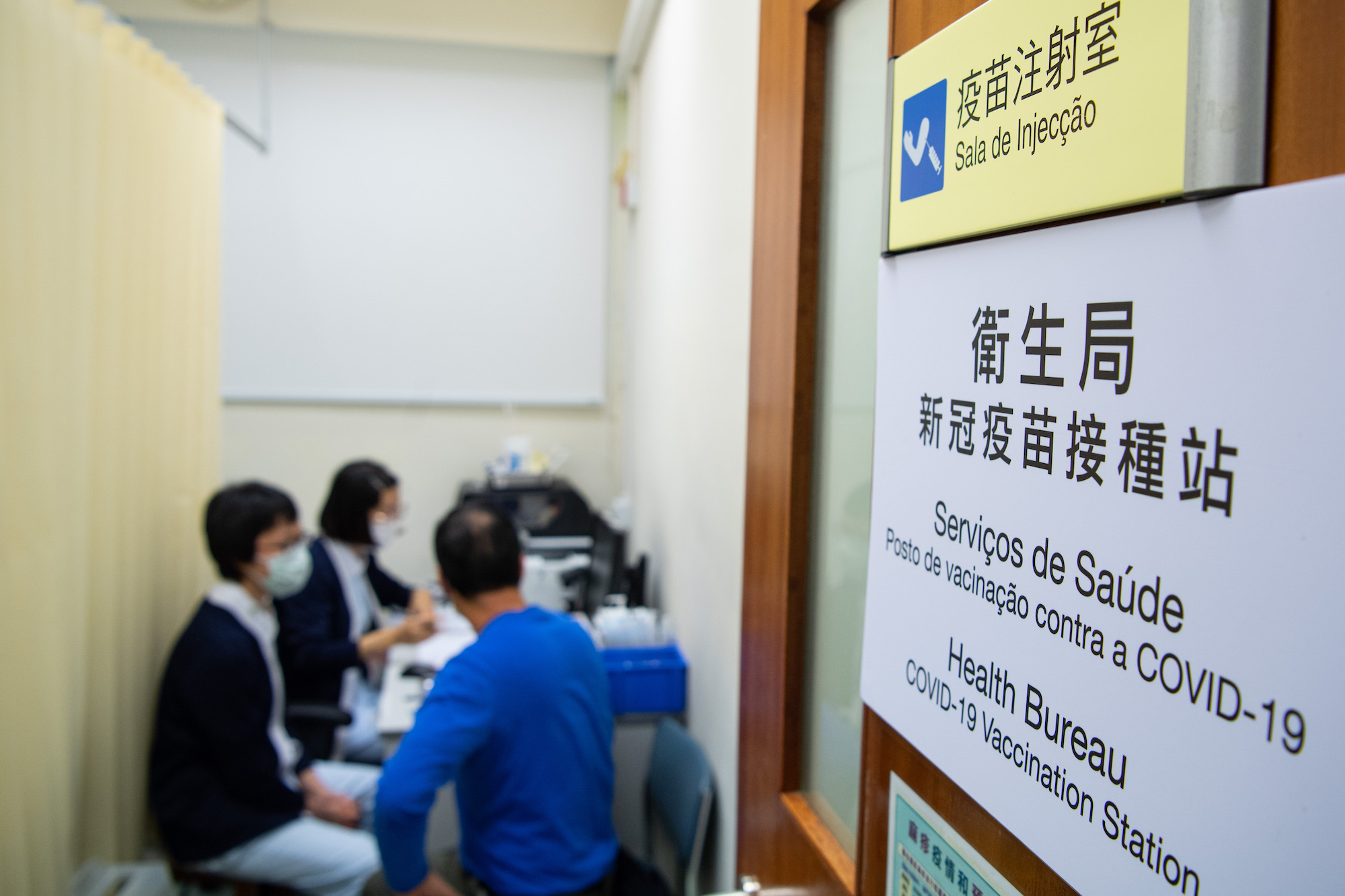 Around 310,000 people in Macao are currently eligible to receive a Covid-19 booster jab, but only 44 per cent of them, or around 137,000, have already received it, the Health Bureau's Leong Iek Hou has said.
Macao's Covid-19 booster vaccination programme covers all over-18s who have been fully (twice) inoculated with Covid-19 inactivated vaccines or mRNA vaccines at least six months ago.
Both types of Covid-19 vaccines currently available in Macao, China's Sinopharm inactivated vaccine and Germany's BioNTech mRNA vaccine, are two-dose vaccines.
Leong urged eligible individuals to receive a Covid-19 booster jab as soon as possible. He noted that the antibody levels of those who have received two Covid-19 jabs will gradually drop as time passes, so their immunity to Covid-19 infection, or ability to prevent themselves from suffering a serious condition or dying from the novel coronavirus disease, will decline. Leong said that a booster jab is able to significantly raise the Covid-19 antibody levels in a short time.
Leong also said that for the time being the Macao government does not plan to shorten the current six-month interval between the administration of the second and third Covid-19 jabs.
Leong said that while Macao's Covid-19 vaccination rate has now reached around 80 per cent, the city's immunity barrier against Covid-19 is still not strong enough as the jab rates amongst senior citizens and those with chronic diseases are still not high enough, apart from the fact that a certain percentage of young people have still not received a Covid-19 booster jab, The Macau Post Daily reported.