How to recycle in Macao: Your guide to plastic bottle collection machines and recycling stations across the city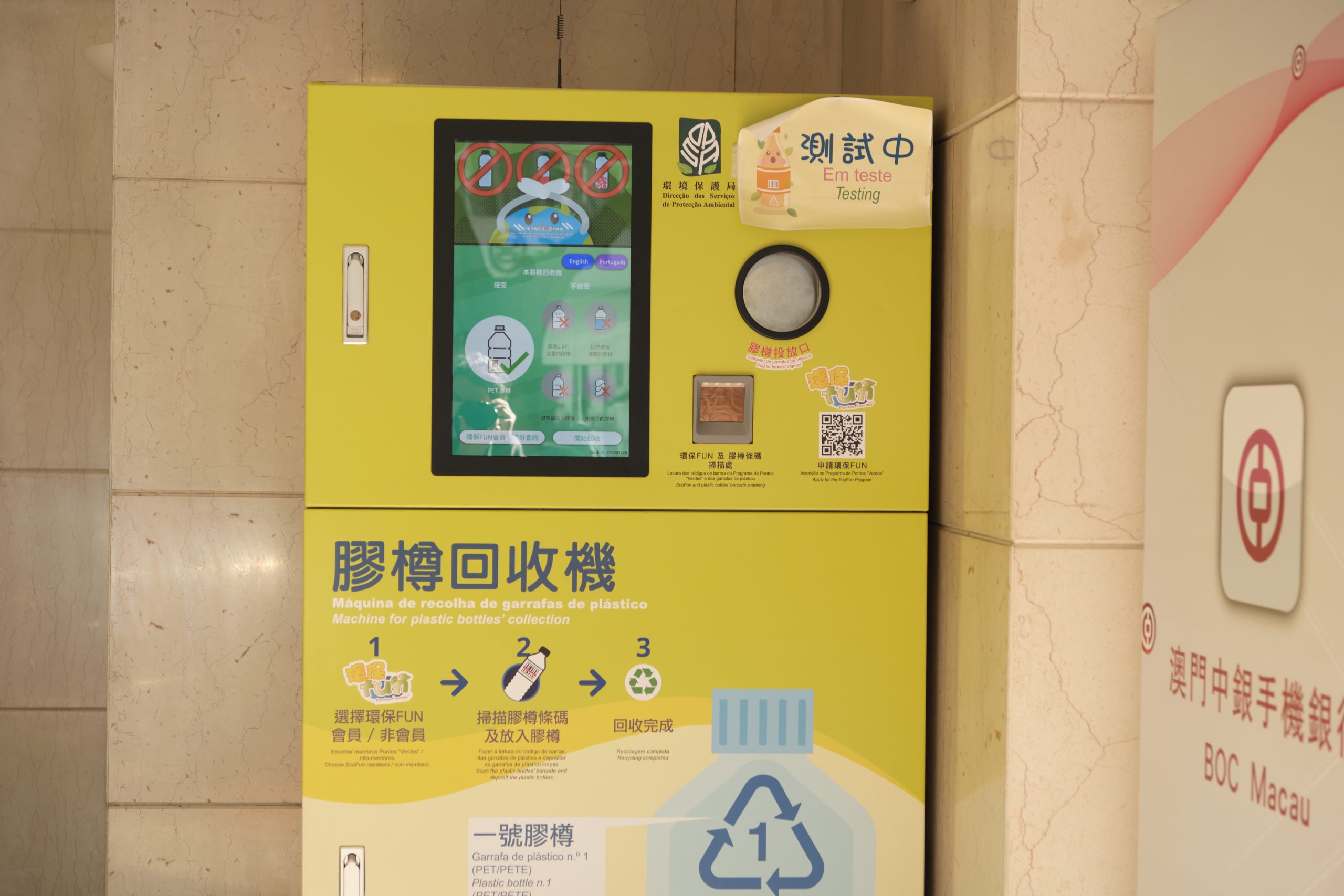 Macao's solid waste disposal reached a record of 550,000 tonnes in 2019 – or an average of 1,507 tonnes of garbage per day – according to the Environmental Protection Bureau (DSPA)'s 2019 Environment Report.
Of the total, the government recorded 129,000 tonnes of plastic waste and recycled just 304 tonnes, accounting for 0.23 per cent of the total plastic waste. To put it another way: the city sent as much as 99.7 per cent of its plastic waste directly to incinerators.
But the tide could be turning. The city installed its first 10 plastic bottle recycling machines in October 2019. To further facilitate recycling, the bureau installed another 32 machines at sports venues, LRT stations and ferry ports as of November 2020. So far, the bureau has collected and recycled more than 87,500 plastic bottles (1,750 kg) as of December 2020.  
Using the machines is easy. Simply bring clean, empty plastic bottles that are 1.5 litres or less in volume. Bottles must also belong to category 1 to 6 – which covers the most common types of consumer plastics – and still retain a barcode. Once you're at the machine, simply scan the barcode and drop the bottle in the machine. 
After collecting the plastic bottles, the government sends them to a recycling company in Macao to be crushed then exported to mainland China to be recycled into new products, such as reusable bags, plastic bags and other everyday products. 
Ready to start recycling? Explore our map, below, to find the plastic bottle recycling machine that's closest to you:
For more details, visit the DSPA website or call the DSPA's Green Hotline (2876 2626).