Young writers to make their voices heard in Macao English Essay Competition
Young writers to make their voices heard in Macao English Essay Competition

Link copied
With the United Nations' sustainable development goals in mind, students are invited to write about 'The Change I Want to Make.'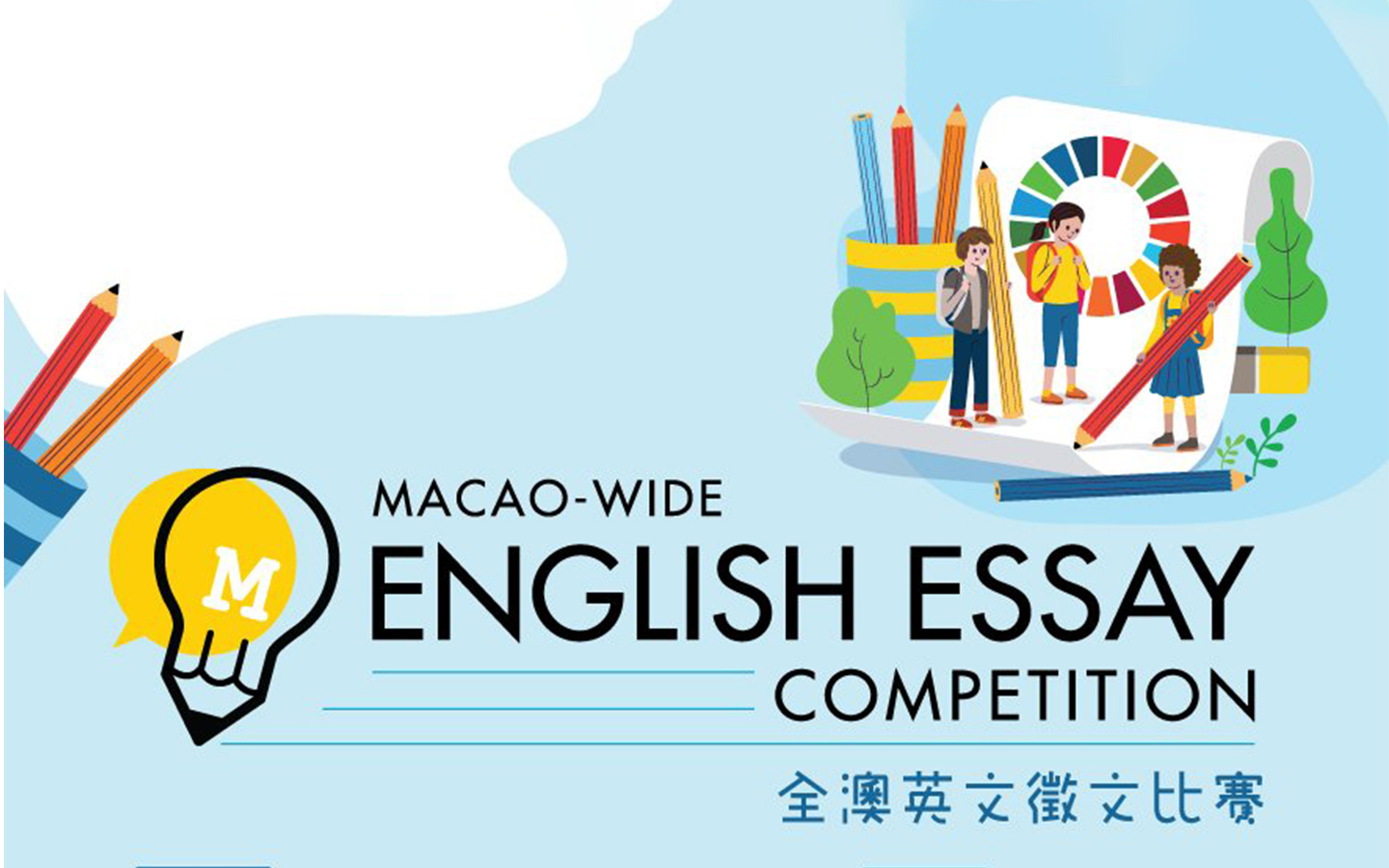 Macao's budding authors are being offered the chance to write about their hopes and dreams in a competition hosted by the Macau Speech Professionals Association.
The inaugural Macao English Essay Competition (MEEC) aims to promote the United Nations' 17 Sustainable Development Goals, so students are encouraged to strengthen their English writing skills while learning about global topics.
Young writers are invited to explore the theme, "The Change I Want to Make", and share their ideas to make their school, community or the world a more sustainable and resilient place. 
Contestants are divided into Upper Primary, Junior High School, Senior High School and College categories and the word limit ranges from 150 to 900 words. After the essays are judged and scored, winning essays will be published in an essay collection that will be available in print and online to embrace the voices of student stakeholders in the society.
Dr Jingbo Huang, Director of the United Nations University Institute in Macau (UNU Macau), commented that the world is facing issues regarding sustainability and the younger generation will be a major force for change. As a UN global think-tank on digital technologies for sustainable development, UNU Macau looks forward to facilitating the sustainability dialogue and collaborating with stakeholders in every sector of the society to address global pressing challenges.
"The main purpose of this initiative is to bring young people closer to the topics that pertain to the world and their future," said Sandy Leong, Chair of the MEEC, "We hope that this essay competition may inspire the young generation in Macao to find ways to bring positive change to our city." 
Visit https://www.essaymacao.com to find out more details and to enter this year's Macao-wide English Essay Competition. The deadline for registration is 22 October and essays need to be submitted by 5 November.