New walkways and LRT lines to make getting around Macao easier
New walkways and LRT lines to make getting around Macao easier

Link copied
Four new rail lines should be running by 2028; 10 kilometres of elevated walkways to thread their way above city's most congested areas; electric-powered vehicles to be encouraged.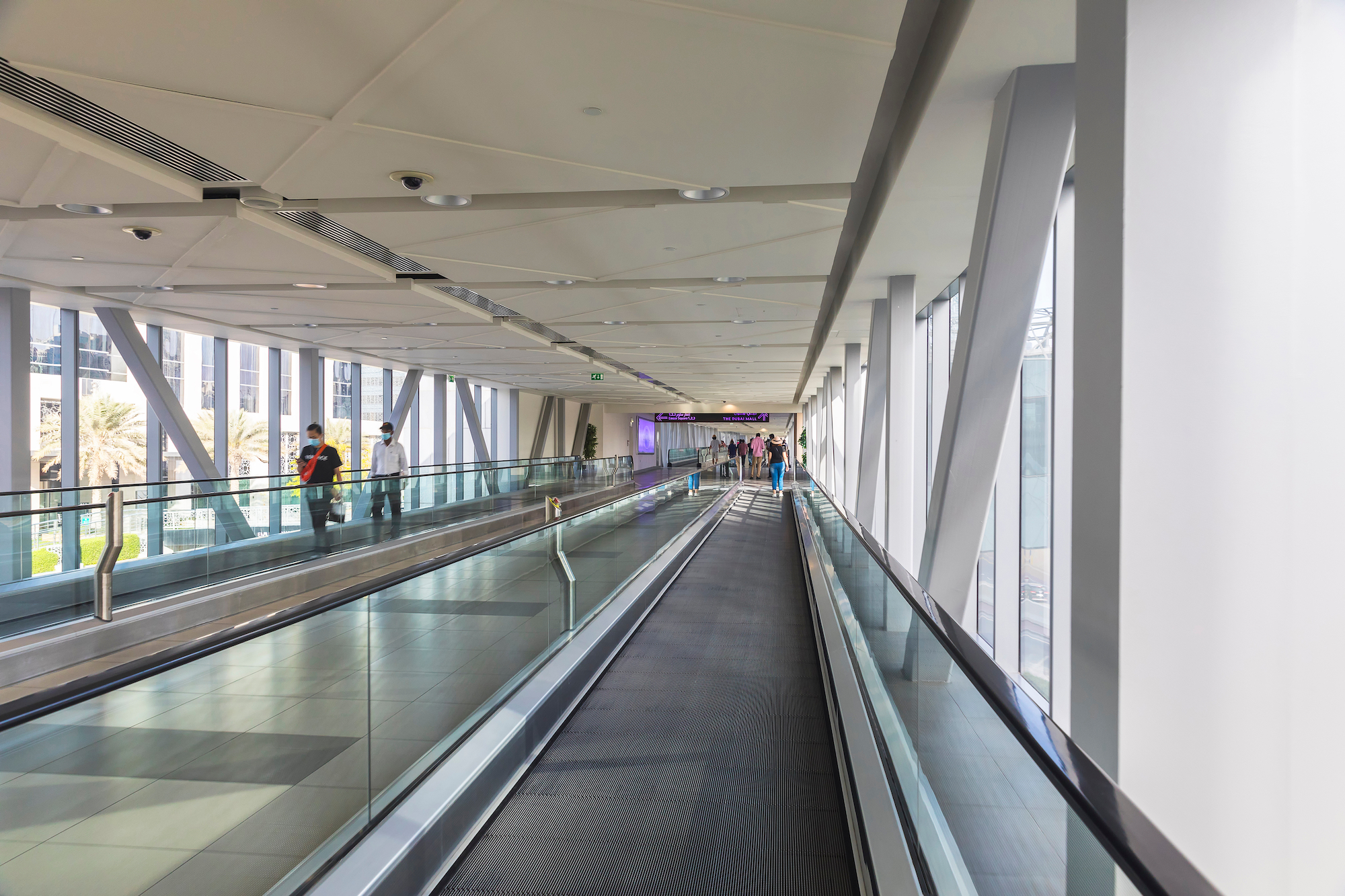 Macao's residents can look forward to getting around the city more easily according to plans newly unveiled by Transport Bureau officials, while tourists might be able to ride a cable car in future.
Proposed infrastructure projects include a 10-kilometre-long system of elevated walkways across the city, the Light Rapid Transit (LRT) should span 24 kilometres by 2028, while the government will make a concerted effort to promote electric powered vehicles in future.
Transport Bureau Director Kelvin Lam Hin San and Secretary for Transport and Public Works Raimundo do Rosário briefed lawmakers yesterday about the government's draft of Macao's land transport master plan for 2021-30. Lam said that the land transport master plan aims to meet the needs of the city's population growth and its future transport needs. A public consultation on the drafting of the plan will start today, Lam said.
Lam said that the government is planning to expand the city's walkway network by building a system of elevated walkways across the city with a total length of around 10 kilometres, with the aim of "benefitting" around 99,000 pedestrians.
According to Lam, one of the planned elevated walkway systems will be built around Guia Hill, while another one will connect Montanha Russa Park to Areia Preta Park, via Avenida do Nordeste. Lam added that the planned Avenida do Nordeste elevated walkway will also extend to Avenida 1 de Maio before connecting to a station of the future LRT East Line.
The government is also planning to build a sea-crossing LRT section connecting the Barrier Gate border checkpoint and the Taipa Ferry Terminal in Pac On via the Zone A and Zone E1 land reclamation areas, officially known as East Line.
Lam also said that the government would study the feasibility of building elevated walkways in the Zone A and Zone B reclamation areas, as well as around Cotai.
Lam added that the government would continue to optimise the city's system of walkways to provide a safer, more effective, convenient and environmentally-friendly land transportation in Macao.
Rosário acknowledged that the construction of elevated walkways in the peninsula would be difficult because of its narrow roads and streets.
In order to help preserve the environment, the government plans to encourage all public administration services to buy electric vehicles, starting from next year. Car parks in new private and commercial buildings will also have "slow electric charging points and the respective infrastructures for all parking spaces". 
In a similar vein, the proportion of buses powered by new energy will be gradually increased. Before 2025, more than 90 per cent of public buses will be powered by new energy," according to government proposals, while the proportion of electric taxis is also due to increase.
Turning to the LRT, Lam said he expects the construction of the East Line to be completed in 2028, while three other LRT projects, namely the Taipa-Barra section, Seac Pai Van section and Macao-Hengqin section, are scheduled to be completed by 2025.
Lam said that after the four new LRT projects are completed, Macao's LRT network will have reached about 24 kilometres.
Lam predicted that by 2030, daily LRT passenger traffic is expected to have increased from an average of 2,880 passengers per day in 2020 to 137,000 passengers per day.
Lam estimated that the total average daily passenger trips in Macao in 2030 will be about 3.02 million per day.
Lam noted that the government estimates Macao's population to reach 791,000 in 2030. Currently, Macao's population stands at 649,000.
According to forecasts from the government, in 2030 the volume of travel by citizens will be 2.43 million people per day, a rise of 17 per cent, "which will put road traffic, public transport and cross-border traffic at risk". Data released by the authorities also showed that, by 2020, there were 244,000 motor vehicles in the territory, 48,000 more than in the previous decade, an average annual growth rate of 2.2 per cent.
According to Lam, the government is also planning to build a new LRT line connecting Barra to the Barrier Gate along the peninsula's western coast, known as LRT West Line.
However, Rosário acknowledged that construction of the LRT West Line would be "very complicated" while the current projects awaiting completion have temporarily overloaded the bureau due to a shortage of human resources, because of which, he said, it would be difficult for the government to come up with a plan for the West Line within the next decade.
The government is also planning to build a cross-sea cable car between the Macao Science Centre in NAPE and the Zone A land reclamation area, not as a major means of transport, but as a tourist attraction.
Answering questions from lawmakers, Lam acknowledged that Macao is often affected by typhoons, and that the cable car system's reliability during a typhoon was unknown.
Lam underlined that the cable car would not be considered a major means of transport between the Macao Science Centre and the Zone A land reclamation area, but as a supplementary transport facility even for residents, The Macau Post Daily reported.
Other major infrastructure projects include the fourth bridge connecting Macao and Taipa, which is currently under construction and expected to ease traffic by 20 per cent.