Neto Valente: 'Rigid and immobile' courts in need of reform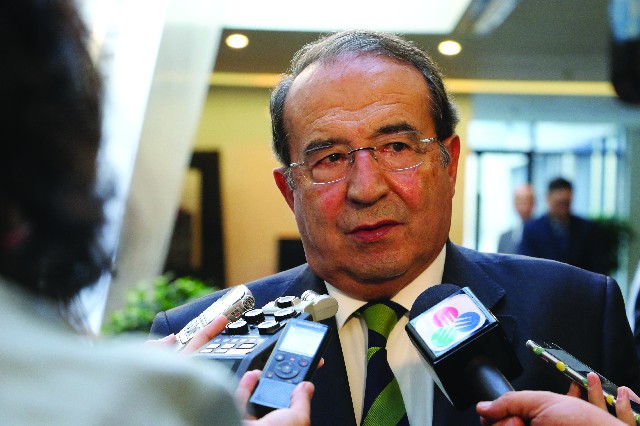 Jorge Neto Valente, president of Macau Lawyers Association (AAM), declared that the local government "must now promote and support the development of Macau, with the necessary material resources, as an arbitration and mediation center."
During Friday's First Congress of Macau Lawyers, Valente remarked that Macau has not yet structured itself as an arbitration and mediation center that can compete with its neighbouring regions, such as mainland China and Hong Kong, who have been officially promoting this in their jurisdictions for many years.
"The Macau SAR government has endeavoured to improve its legislation to create the regulatory basis for the development of an arbitration and mediation center. However, as in mainland China and Hong Kong, the Macau government must refrain from governing the arbitration and mediation of Macau," said Valente.
"If arbitrators and mediators do not have independence and autonomy, we do not foresee a great future in this area. To give the institutions of Macau credibility, the centres must include arbitrators and mediators with international status and experience in their panels."
"To this end, it is also essential that the Macau SAR government authorises the entry and stay of mainland China or international experts in order to let them participate in the resolution of disputes which they were invited for," the lawyer said.
Valente thinks that Macau's courts "have remained rigid and immobile and with unacceptable delays," and it is essential for the courts to move towards reform, commenting that "some of the courts' decisions frustrated the prevailing sense of justice in the community."
The lawyer remarked that it is not enough to make specific changes to codified diplomas or to adopt measures that mask problems without resolving the issues themselves.
"Evolution and changes have been [accepted in] all institutions except the organic courts," said Valente, who gave the example of the Court of Final Appeal. "This rigid form is difficult to understand. This prevents any evolving jurisprudence and perpetuates the current titleholders without scrutiny or deadline."
According to Macau Daily Times, besides voicing his opinion on the substantial legal system development of Macau, the lawmaker praised the Basic Law.
"The Basic Law […] with a remarkable anticipatory view, gave legal form to the One Country, Two Systems principle, which has ensured the social stability and economic development of Macau," said Valente.
In 2013 and 2018, mainland China formulated the national Belt and Road Initiative and the Greater Bay Area plan respectively. Valente believes that these plans will bring Macau lawyers opportunities and will also highlight mainland China's, Macau's and Hong Kong's individual advantages when comparing their legal systems.