MTR group awarded contract for additional management of LRT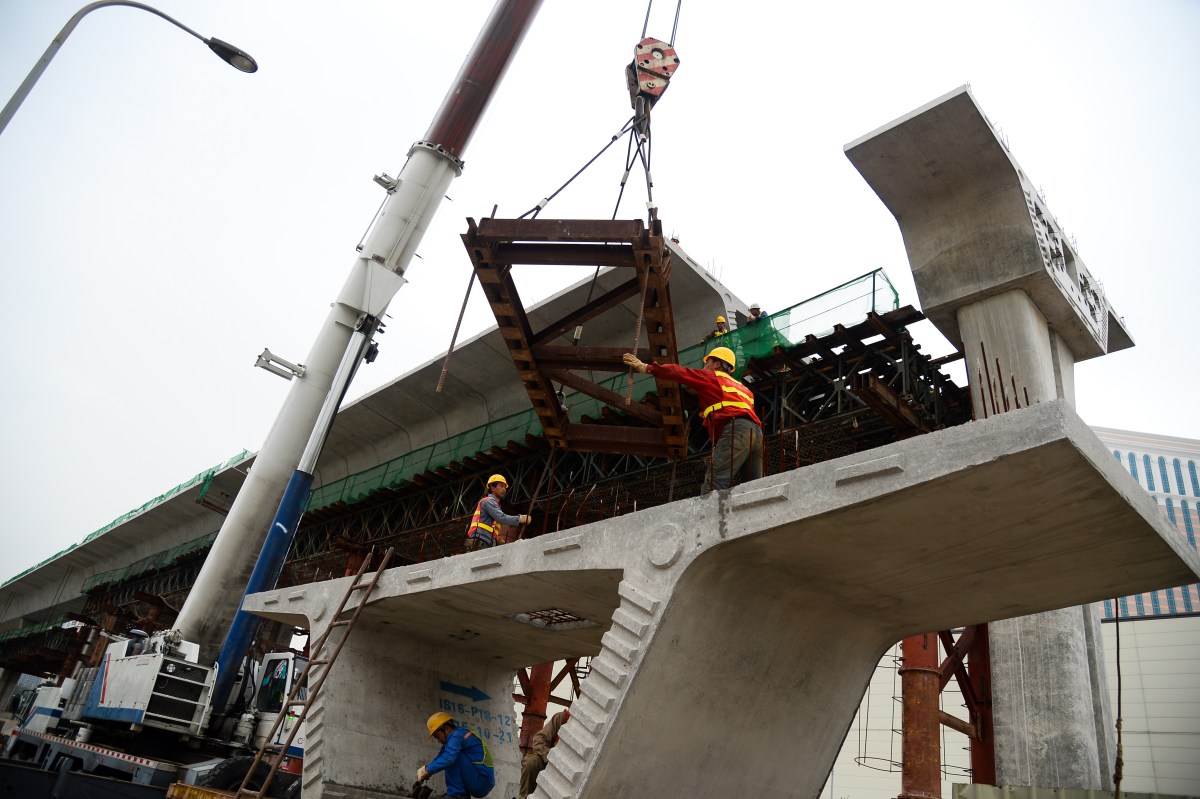 The government of Macau has approved a MOP 68.15 million (US$8.46 million) contract with the Hong Kong company MTR Corporation Limited for additional management and technical assistance of the Light Rail Transit (LRT) project, according to the Official Gazette.
The MTR Corporation is responsible for managing the Hong Kong Mass Transit Railway (MTR).
The government also announced a MOP 32.80 million contract with Ove Arup& Partners Hong Kong Limited to create the development plan for one section of the Seac Pai Van LRT line in Coloane island.
The Seac Pai Van LRT section will connect with the Taipa LRT Line, and will go through Estrada do Istmo, Rotunda de Seac Pai Van, and Estrada de Seac Pai Van, connecting to the Seac Pai Van public housing and the Island Medical Complex.
The LRT Taipa line, with 9.3 kilometres and 11 stations is expected to start operations in 2019 with a budget of MOP 11 billion (US$ 1.375 billion)
The MTR Corporation Limited was awarded a MOP 474.3 million contract in 2016 for the provision of management and technical assistance for the city's LRT projects.
In 2015, they also signed a MOP 54.1 million contract with the government for the first stage of technical support for the contingency plans for the city's LRT depot.
The same group was also responsible for a MOP 7.5 million preliminary study on the Macau urban railway transport system requested by the government in 2002.