Macao's 1st autonomous bus runs on UM campus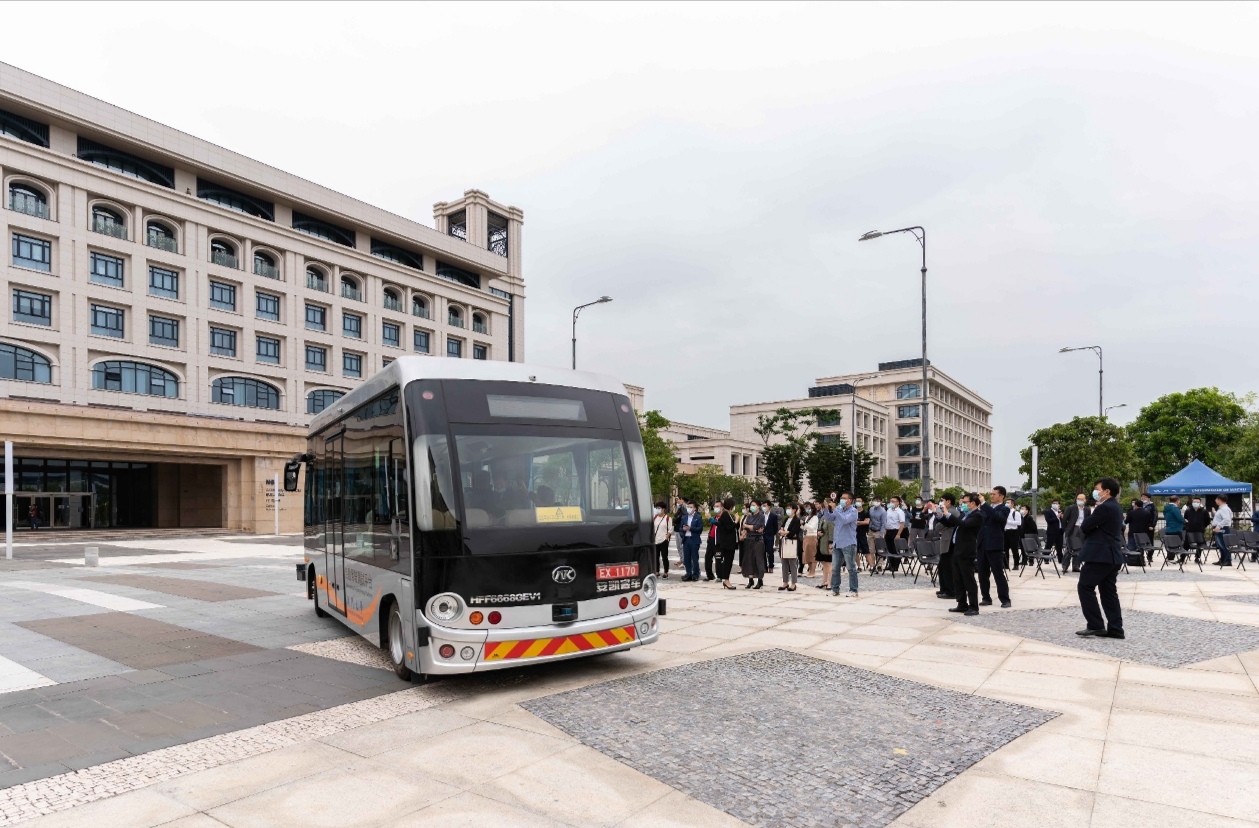 Macao's first autonomous bus was launched on Friday and it will be running on the University of Macau (UM) campus on a trial basis, according to a UM statement last week.
The statement said that the public university held a launch ceremony for Macao's first Autonomous Driving Bus Testing Platform on Friday, adding that during the trial period, the bus will be collecting data for analysis in preparation for future testing on public roads in the city.
The statement said that the project is headed by Xu Chenzhong, the dean of the UM Science and Technology Faculty, interim director of the Institute of Collaborative Innovation and chair professor at the university's Computer and Information Science Department.
According to the statement, the bus is 6.6 metres long and can carry up to eight passengers. The statement pointed out that the bus has two modes – manual and autonomous, for various situations. The statement also said that the bus' maximum speed is 40 km/h, which meets the safety requirements for public buses.
According to the statement, the project uses artificial intelligence (AI), big data processing, Internet of Things (IoT), cloud computing and other technologies to collect data in order to ensure that the bus runs safely and reliably in an open and unpredictable environment. The statement said that the data collection enables the bus to detect static and dynamic obstacles such as traffic signs, zebra crossings, and traffic lights. The statement added that the bus is programmed to slow down or stop, switch lanes and stop at bus stops.
The statement said that the university will open online registration for residents to have a free trial ride on the autonomous bus. No dates were given for when the online registration would start or how long the trial would last.
(The Macau Post Daily/Macau News)
PHOTO © Government Information Bureau (GCS)