Will Macao's reforested slopes withstand the next super typhoon?
Will Macao's reforested slopes withstand the next super typhoon?

Link copied
A local student group says the government's reforestation plan is inadequate and that the possibility of landslides remains ever present.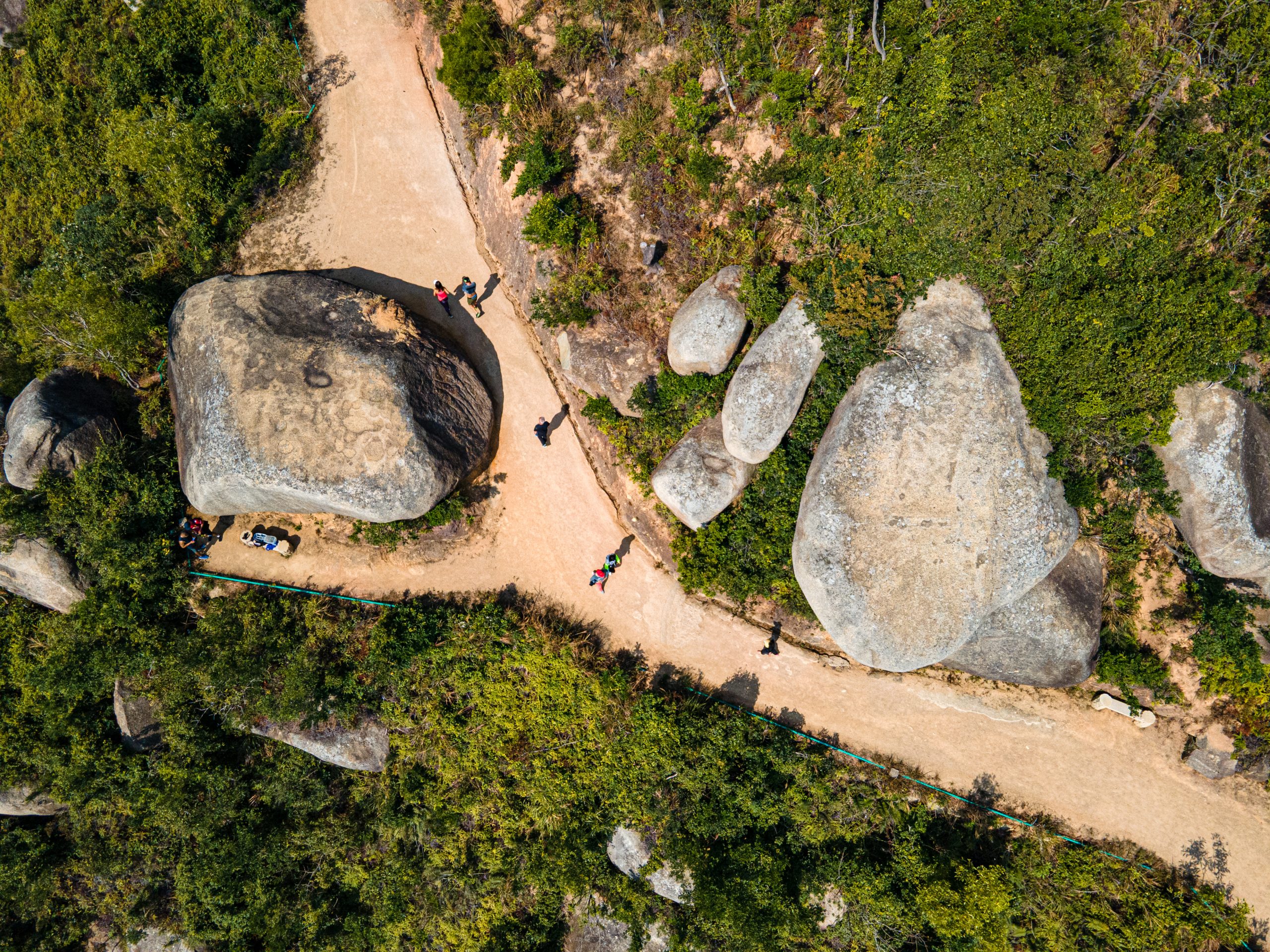 Forested slopes in Macao that were damaged during Super Typhoon Hato in 2017 remain vulnerable to landslides in severe weather, despite government attempts to restore tree cover. That's according to the head of a student ecology group who spoke to the Portuguese news agency Lusa.
Joe Chan, head of the Macau Green Student Union, told Lusa "It won't even take a new Hato, maybe a strong storm this summer will be enough" to trigger landslides. He said that Hac Sá, in Coloane, was especially vulnerable, as in the past two years "a lot of mud" had been sliding down slopes around the village during heavy rainfall.
While exploring the nature trails on Coloane, Chad added that his group had seen "dust, crumbling soil" and juvenile trees "that will be washed away in the next rainy season".
[See more: University of Macau aims to improve predictions of severe weather]
The government says its decade-long reforestation plan is sound, however. Designed by a team from Guangdong's Sun Yat-sen University, along with experts from the provincial forestry services, the plan has so far seen the replanting of 55,000 trees.
The Institute for Municipal Affairs told Lusa that more than 90 percent of those had survived recent typhoons and some had attained a height of three metres.
Typhoon Hato slammed into Macao on August 23, 2017, caused 10 deaths, 240 injuries and damage estimated at 12.55 billion patacas.