LRT Taipa line starts rolling again at dawn on Sunday
LRT Taipa line starts rolling again at dawn on Sunday

Link copied
Out of action for months after a host of technical problems, trains will run from morning till night on the revamped line between Ocean and Taipa Ferry Terminal stations.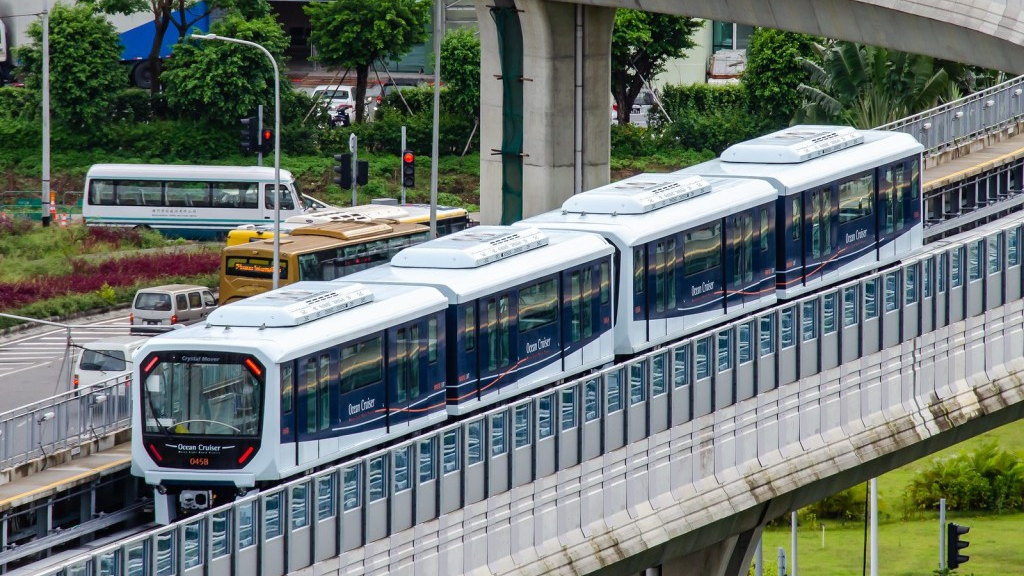 The Light Rapid Transit (LRT) will start running again this Sunday – earlier than expected – following the replacement of its high-voltage cables.
Trains will run every 10-15 minutes from 6:30 am to 11:15 pm daily between the 9.3 kilometre Taipa line's 11 stations. 
The LRT ground to a halt last October following a host of technical failures since it opened in December 2019, caused by its 22,000-volt cables overheating.
Japan's Mitsubishi Heavy Industries, the LRT's supplier, undertook to replace the faulty cables free of charge, and completed its task two weeks earlier than expected. 
The LRT is owned by the local government through the Macao Light Rapid Transit Corporation but its operation has been outsourced to Hong Kong's MTR Railway Operations (Macao).
The number of LRT passengers fell drastically due to declining visitor numbers in the wake of the Covid-19 pandemic, after the system recorded an average daily number of passengers of 33,000 and 16,000 in December 2019 and January 2020. 
Since the pandemic, the daily average number of LRT passengers stood at just around 2,000 – before the system's service suspension. 
A number of projects to build new LRT sections are under way, such as the Taipa-Barra section, the Seac Pai Van section, and the Cotai-Hengqin section. They are slated to be completed in the next few years.
In addition, the government is planning to build a sea-crossing LRT section connecting the Barrier Gate land border checkpoint and the Taipa Ferry Terminal in Pac On via the Zone A and Zone E1 land reclamation areas. The government has yet to announce when the project, officially known as East Line, will break ground, The Macau Daily Post reported.