Irish head of Qing government customs twice tried to buy back Macau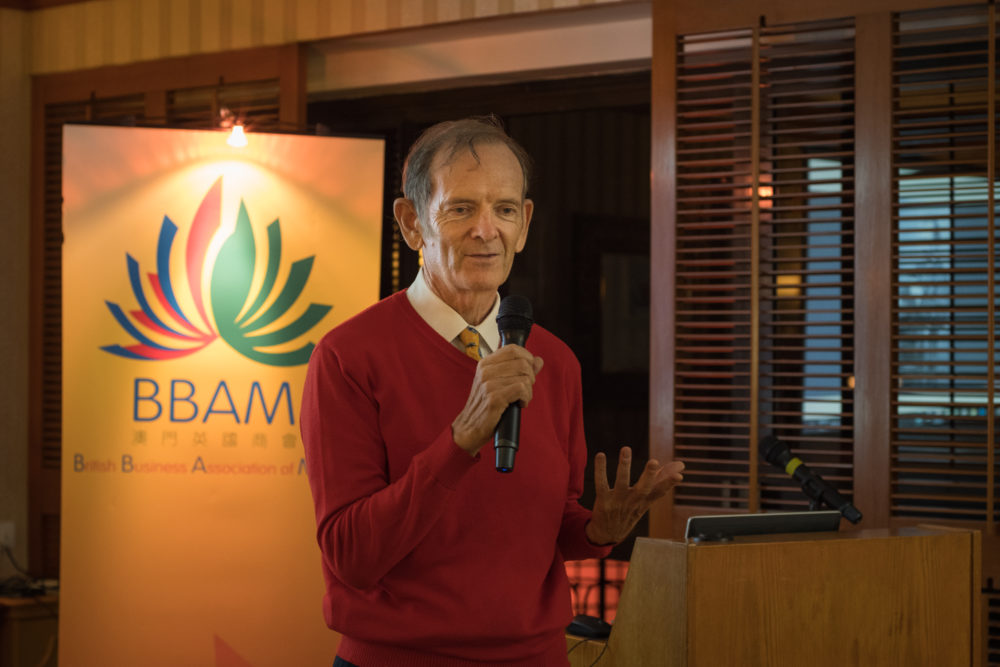 Sir Robert Hart, the Irish Director-General of the Qing government's Imperial Maritime Customs, twice tried to buy back Macau from Portugal in the 19th century.
This was revealed on Friday evening at a talk by Hong Kong author Mark O'Neill to the British and Irish Chambers of Commerce at the Grand Lapa Hotel.
He was presenting to members his new book "Ireland's Imperial Mandarin", a biography of Sir Robert Hart, produced by Joint Publishing with editions in English and Chinese.
Hart held the post from 1863 until his death in 1911. No foreigner in China's history has held a senior position for such a long time nor will one in the future. A native of Northern Ireland, Hart arrived in China as a diplomat of the British government before joining the customs service.
Under his management, it generated about 20 per cent of government revenue each year, with a peak of 27 per cent in 1899.
Hart performed many services for the Qing government in addition to running the customs. He founded the Chinese Post Office in 1896, negotiated purchases of foreign warships and other weapons and negotiated a peace treaty to end the Sino-French war of 1884-85.
The government wanted to take back Macau and turn it into a treaty port. It gave Hart this mission. He tried twice, in 1868 and in 1891, offering money in exchange for the Portuguese leaving. Both attempts failed. On June 26, 1891, the Portuguese Minister for Foreign Affairs told Hart's representative that Portugal regarded Macau as "the brightest jewel in her crown."
The English and Chinese versions of the book are on sale at the Portuguese Bookshop and the Chinese version at Plaza Cultural (澳門文化廣場).