Hong Kong observatory defends hoisting of Signal No. 8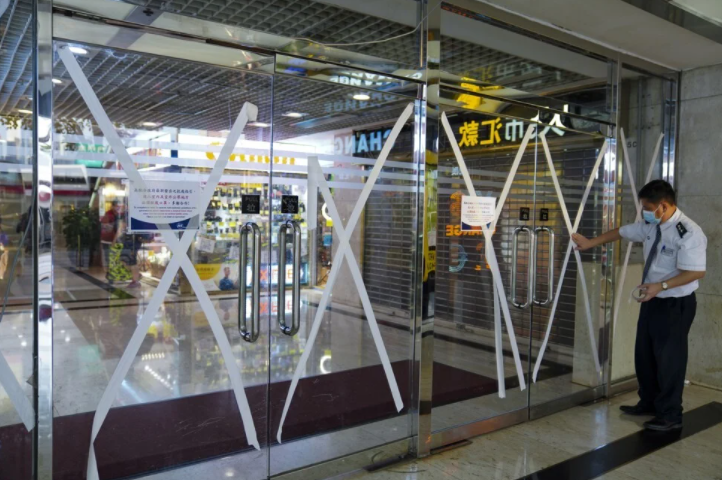 Hong Kong's observatory today defended its decision to issue the Typhoon Signal No. 8 in the early hours, saying it was made for the safety of the general public.
Authorities had not reported any flooding or landslide, with some on social media expressing surprise over the "little" impact Tropical Storm Nangka appeared to have had.
As of 11 am, there were no reports of storm-related injuries from hospitals and only six reports of falling trees. But 62 people had taken refuge in 22 temporary shelters opened by the government.
The Signal No. 8 was issued in Hong Kong at 5:40 a.m., a few hours after Nangka reached its closest point to the special administrative region, about 440 kilometres south of Hong Kong.
Senior scientific officer Woo Wang-chun admitted that it was the first time since the 1960s that the observatory had issued a No. 8 signal over a storm that was so far away.
But Woo said it was a prudent move because Hong Kong was under the influence of both the tropical storm and a northeast monsoon – a situation that would strengthen wind speed.
"We have started recording gale force winds over the offshore areas and on high ground in Hong Kong. Also because there's a rain band associated with Nangka approaching … we expect that the wind will remain relatively strong, reaching gale force most of the day today," he said.
It is not unusual for the Hong Kong observatory to issue the signal No. 8 in the month of October, Woo added, pointing out there had previously been 14 such occasions.
The Macao Meteorological and Geophysical Bureau (SMG) said this afternoon that "the signal No.8 will remain in effect during the day."
At 4 pm, Typhoon Nangka was located about 490 km southwest of Macao, the SMG said in a statement, adding that Nangka "is moving away from Macao."
According to a statement by Macao's Civil Protection Operations Centre (COPC), as of 4 pm, 23 people had sought refuge in the government's four emergency shelters. No injuries and only minor incidents such as falling objects have been reported in Macao.
(The Macau Post Daily/Macau News)
PHOTO © South China Morning Post