Elevated walkway opens on Taipa
Elevated walkway opens on Taipa

Link copied
Construction took the best part of three years, but the 700-metre walkway should make life easier for both pedestrians and drivers.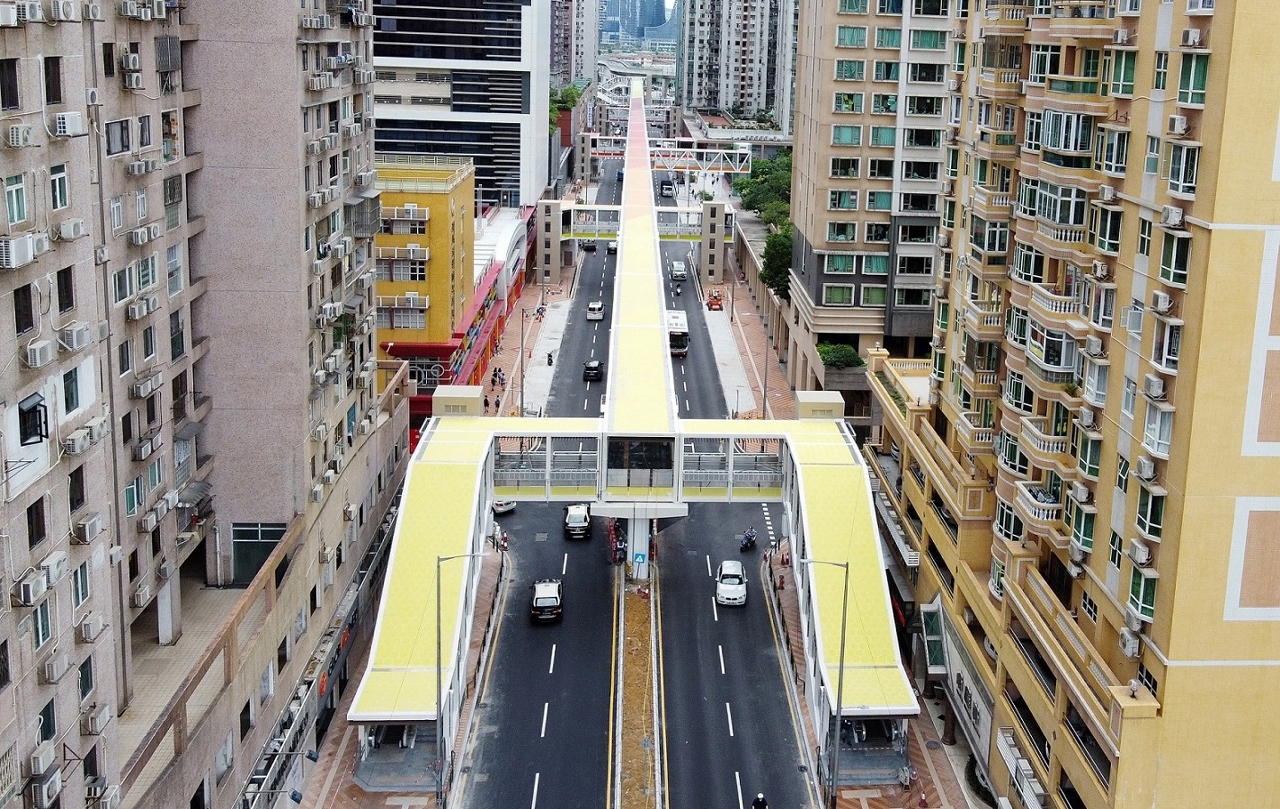 The Avenida de Guimarães elevated walkway on Taipa has finally opened after being under construction for almost three years.
The covered walkway, which is 10.6 metres high and 4.5 metres wide, runs for 700 metres along Avenida de Guimarães, crossing Rua de Nam Keng, Rua de Coimbra, Rua de Seng Tou, Rua de Bragança and Rotunda do Estádio. All the road's zebra crossings have been removed, allowing traffic to flow faster.
A project undertaken jointly by the Transport Bureau, Lands, Public Works and Transport Bureau and Municipal Affairs Bureau, the walkway connects Macao Stadium to the Stadium Station of the Light Rail Train (LRT) and has four access points equipped with lifts and escalators. 
Residents can use the elevated walkway to access nearby housing estates, community facilities, parks, schools, and the sports stadium and LRT station, while the walkway also provides easier access for residents to visit Taipa Village and Cotai, The Macau Post Daily reported.