Covid-19 cases show fall in Hong Kong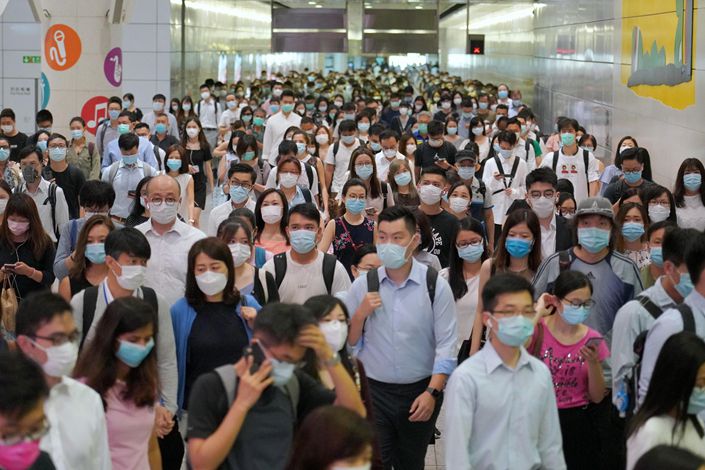 Hong Kong has reported a significant drop in the number of new Covid-19 infections, with just 33 new confirmed cases recorded on Tuesday compared with 69 on Monday.
The Centre for Health Protection (CHP) said that of the 33 cases, only one was imported, 17 were linked to previous clusters or patients, and 15 have no known source of transmission.
Hong Kong had seen a sharp rise in daily new cases from early July, peaking at 149 about two weeks ago. Many successive days saw cases in triple digits as the total number of cases recorded in the city soared to 4,181 by Tuesday.
Despite the substantial drop in infections, the CHP's Dr Chuang Shuk-kwan said it was still too early to say that this was a downward trend as some 50 people have also tested preliminary positive.
"I hope the trend will continue with all the efforts from the community as well as from the government, but still there are lots of unknown cases in the community. I mean even today we have at least 15 unknown cases, so that signifies there is a lot of silent transmission in the community," she said.
(RTHK/Macau News)