Aviation regulator launches online application for drone flights
The Civil Aviation Authority (AACM) launched an online application for drone operation permits on Monday to optimise the application channel for unmanned aircraft activities, an AACM statement said on Monday.
Users can now submit their applications through the new online platform and can check their approval status as well. The statement said that drones have become popular as in recent years their operations have begun to help businesses carry out various tasks. As more residents have gained a better understanding of the legal requirements for using drones, more people have been using them in commercial filming and leisure activities.
The statement noted that according to official statistics, the number of drone usage applications increased from 718 in 2018 to 2,098 applicants last year. Therefore, the bureau decided to start an online application platform to simplify the procedures.
Residents can now apply on https://uav.aacm.gov.mo by creating an account for access and submitting an application.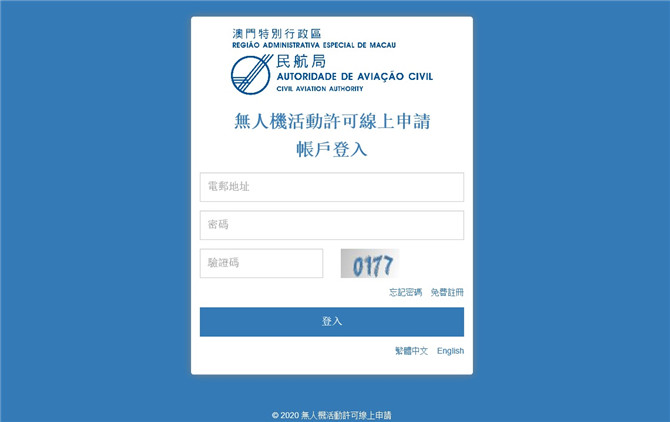 The statement noted that the website is only in its first phase, adding that the bureau plans to launch more online functions in the future. However, applicants can still submit their requests by email, fax, letter or in person if they prefer a more traditional channel. The bureau plans to gradually replace the traditional channels by electronic means in the future.
In accordance with Article 67 of the Air Navigation Regulation of Macao, unmanned aircraft operations in the Macao air traffic control zone are restricted in a number of ways. If the drone user wishes to go beyond the restrictions as stipulated by the regulation, they must submit the application to the AACM and obtain written authorisation before the operations can be performed.
(The Macau Post Daily/Macao News)
Photo by Dose Media