20-year-old man hit by bus in city centre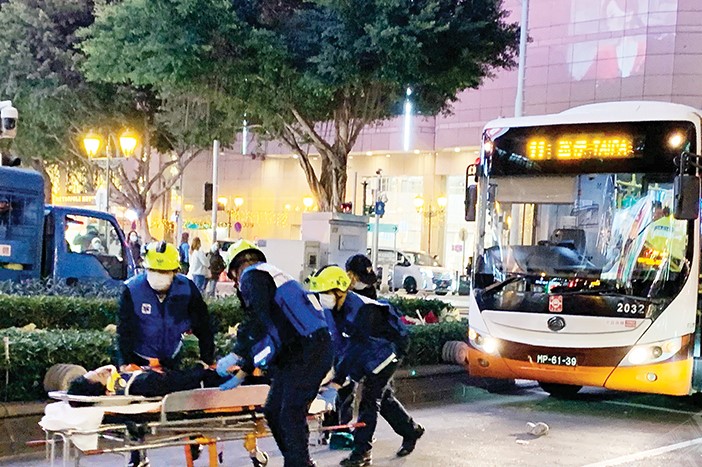 A traffic accident occurred at about 8 pm on Wednesday in which a Filipino non-resident worker was hit by a No. 11 route bus at the junction of Avenida da Praia Grande and Avenida do Infante D. Henrique in the city centre, the Fire Services Bureau (CB) said in a statement last night.
According to the statement, traffic police officers said that a bus hit a male pedestrian near the traffic lights.
The 20-year-old man vomited blood and was semi-conscious when he was rushed to the public Conde de S. Januário Hospital Centre for emergency treatment, the statement said.
(The Macau Post Daily/Macao News)
Photo by The Macau Post Daily/Camy Tam