Two deaths and over 1,100 Covid-19 cases confirmed in Hong Kong
Two deaths and over 1,100 Covid-19 cases confirmed in Hong Kong

Link copied
Respiratory medicine expert Leung Chi-chiu has warned that daily case counts could reach 10,000 within a week.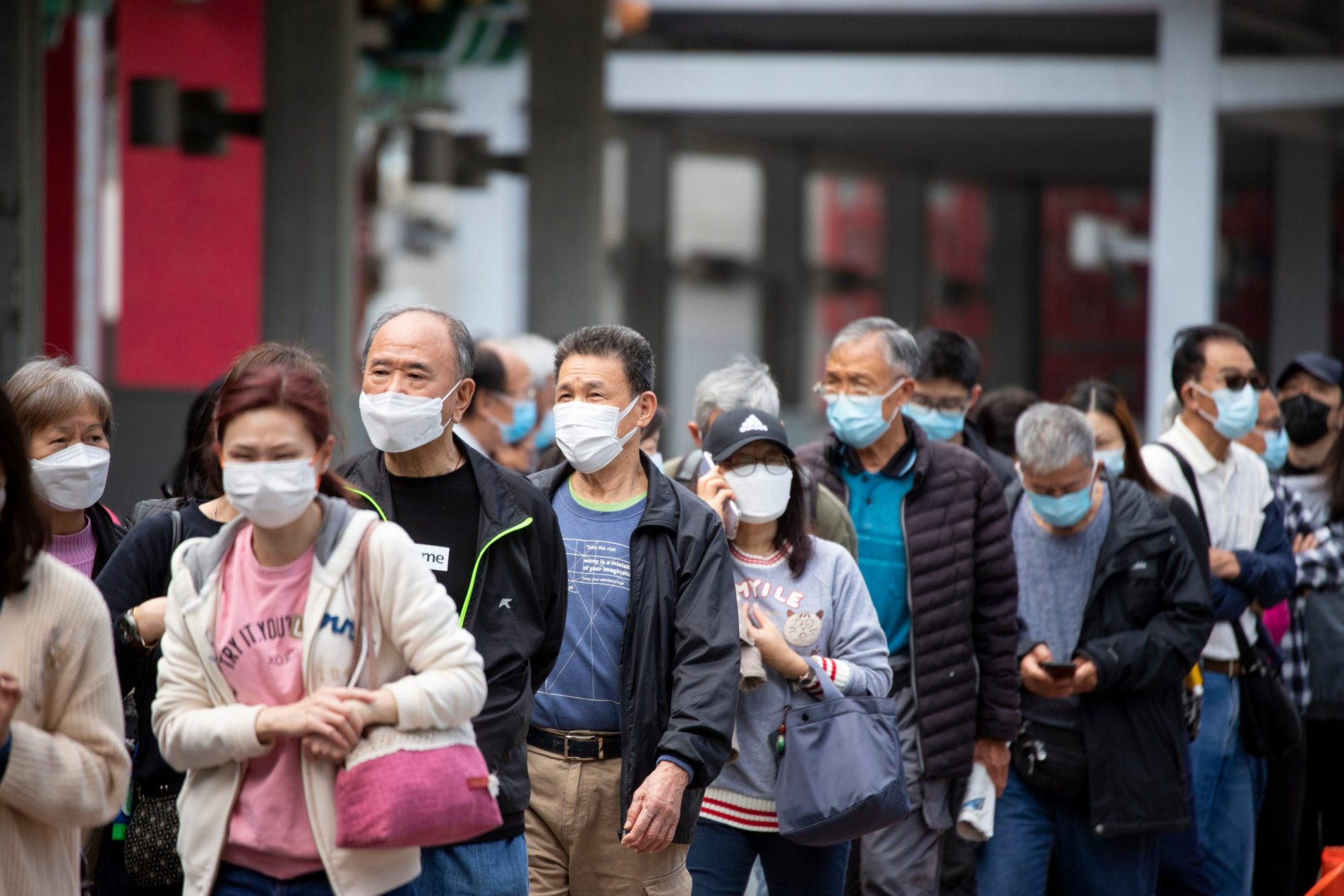 Hong Kong health authorities have confirmed 1,161 new Covid-19 infections today, marking the first time the daily case count has surpassed 1,000 since the pandemic began. Two people – a 73-year-old and 76-year-old – both suffering from chronic illnesses have also died from the virus. 
Eight of the latest cases were imported while the rest have been locally transmitted, pushing Hong Kong's official Covid-19 tally to 17,808 cases and 215 related deaths. An additional 800 preliminary-positive cases have also been reported.
According to RTHK, Larry Lee of the Hospital Authority urged people who test positive for the virus not to flock to already overstretched emergency wards at public hospitals and to do a deep throat saliva test to confirm their infections. He also appealed to the public not to go to public hospitals to visit their family doctors for other mild illnesses. Lee said the number of patients has been growing at a "shocking" speed.
He said the occupancy rate of isolation beds at public hospitals is reaching 90 per cent, and officials are trying their best to transfer more patients with no or mild symptoms to Penny's Bay isolation facilities in a bid to relieve the burden on hospitals.
Respiratory medicine expert Leung Chi-chiu speaking to SCMP warned that daily case counts could reach 10,000 within a week or so if they continued to double every two or three days. He urged residents to stay home, adding that he hoped recently ramped-up social-distancing measures would help contain the outbreak.
The Hong Kong government authorities announced on Tuesday the toughest social-distancing rules to date for the city, and released further details on a new "vaccine pass" scheme set to be launched on 24 February.
Starting from Thursday, the city will impose an unprecedented ban on private gatherings of more than two households, temporarily close houses of worship and hair salons, and reduce the cap on public gatherings to just two people.