Travellers from Hong Kong and Taiwan must be jabbed starting Monday
Travellers from Hong Kong and Taiwan must be jabbed starting Monday

Link copied
New regulation applies to over-12s unless they have certificate of exemption; hotel quarantine measures for arrivals remain in place.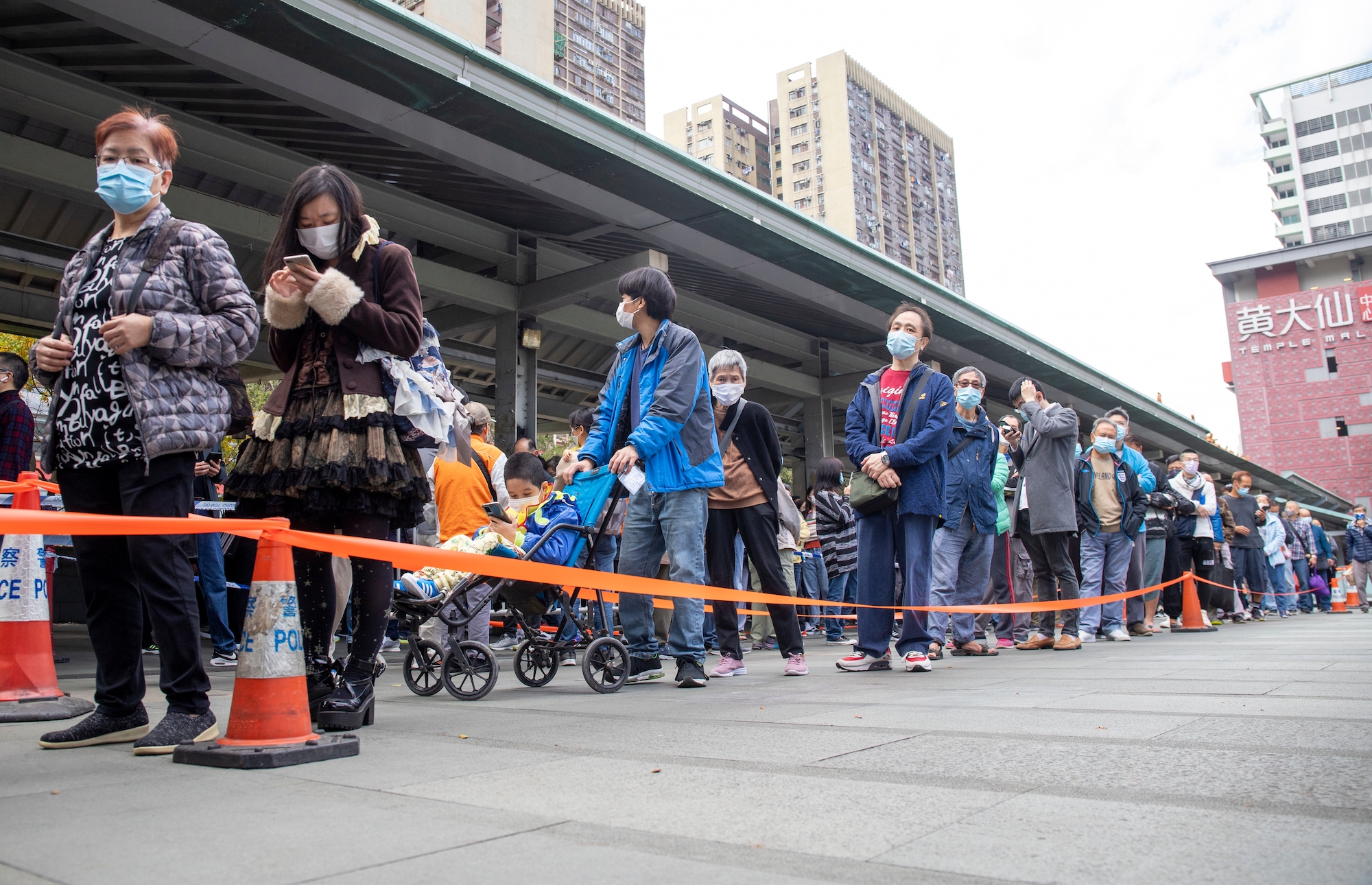 Starting next week, travellers aged 12 and over from Hong Kong and Taiwan will have to prove they have been vaccinated against Covid-19 before they are allowed to enter Macao.
The Novel Coronavirus Response and Coordination Centre said that travellers will have to present a certificate confirming that they have been fully vaccinated against Covid-19 at least 14 days prior, or a doctor's certificate confirming that they are unable to be inoculated against the novel coronavirus.
Travellers must present the required certificate when boarding a shuttle bus from Hong Kong to Macao via the Hong Kong-Zhuhai-Macao Bridge, or boarding a flight from Taiwan.
The new measure will take effect at midnight next Monday. Travellers' last required shot of a novel coronavirus vaccine must have been administered within seven months prior to departing for Macao.
The centre noted that Macao 's 14-day hotel quarantine requirement for Hong Kong arrivals and its 21-day hotel quarantine measure for arrivals from Taiwan remain unchanged.
Macao's other special Covid-19 border measure for Hong Kong arrivals also remains unchanged. Arrivals from Hong Kong are only allowed to enter the mainland from Macao at least seven days after completing their required 14-day hotel quarantine in the city.
Currently, travellers departing for Macao from Hong Kong or Taiwan must present a nucleic acid test certificate confirming a negative Covid-19 result valid for 24 hours.
Since October last year, over-12s departing for Macao from a foreign country have been required to be fully inoculated against the novel coronavirus.
The new measure that will take effect next Monday means that only arrivals from the mainland will still not be covered by the government's mandatory Covid-19 vaccination requirement, The Macau Post Daily reported.