Private gatherings restricted in Hong Kong and more bans for unvaccinated
Private gatherings restricted in Hong Kong and more bans for unvaccinated

Link copied
Hong Kong's toughest pandemic measures come in the wake of 600 new reported Covid-19 infections in the city today.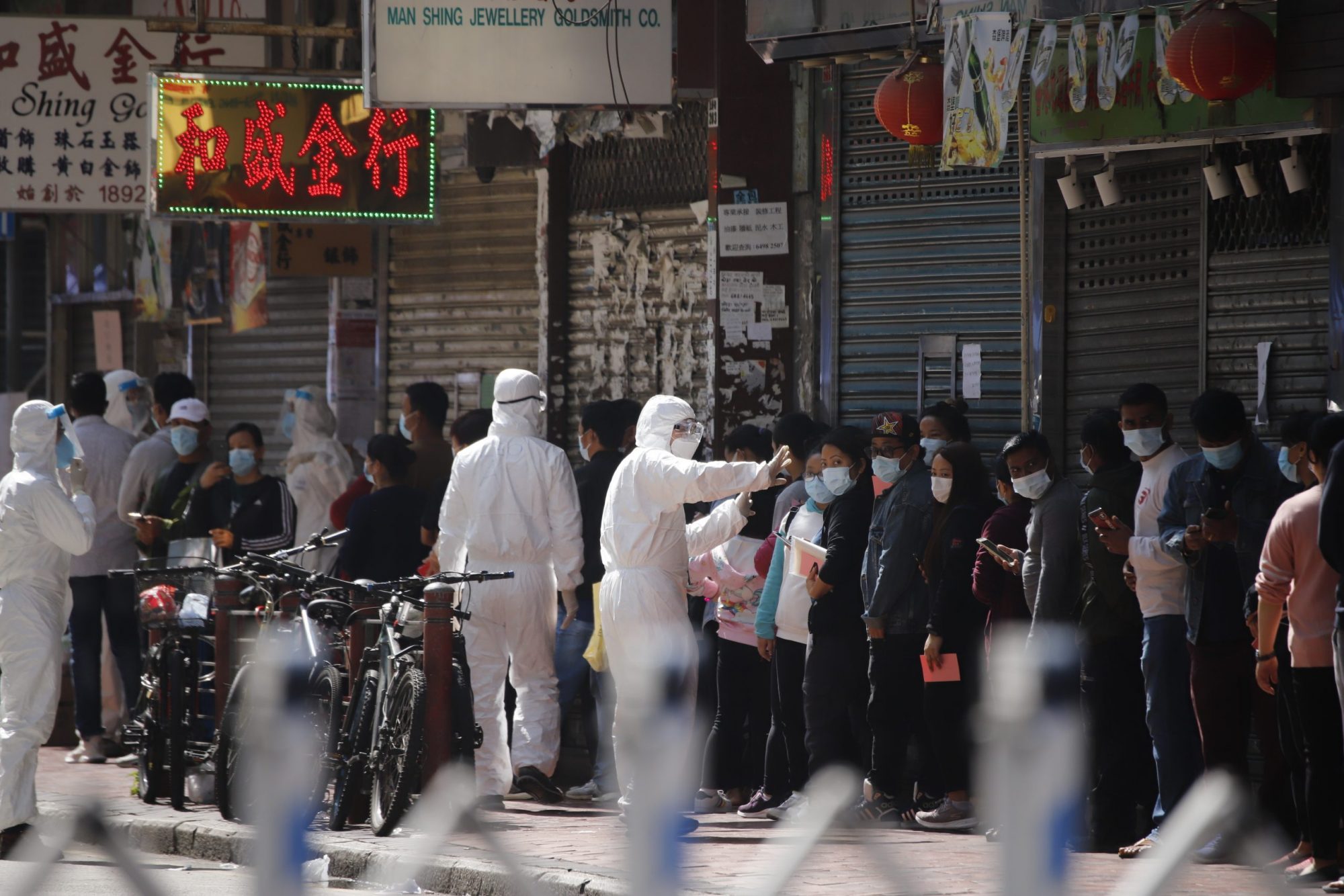 The Hong Kong government has unveiled the city's toughest pandemic measures to date, including restrictions on private gatherings at homes, higher fines for rule-breakers, and a ban on unvaccinated people entering supermarkets, malls and other places.
From 10 February, only gatherings of two people will be allowed in public places, while only two households will be allowed to mix in private dwellings. These measures come in the wake of 600 new Covid-19 infections in Hong Kong today.
Chief Executive Carrie Lam announced at a press conference that when the "vaccine pass" arrangement comes into effect on 24 February, it will cover more venues than originally envisaged.
As well as places such as restaurants, gyms and beauty parlours, people will also need to have been jabbed in order to enter shopping malls, supermarkets, department stores, markets, hair salons and religious venues.
There'll be spot checks by law enforcement officers, Lam said.
"Our measures need to be very strong so we can boost the vaccination rate within this period to prevent serious cases and protect Hong Kong's medical system… We are making it inconvenient for the unjabbed… if they don't get vaccinated, they will have much fewer choices," she said, quoted by RTHK.
Religious venues and hair salons will also have to close from Thursday until 24 February, Lam announced.
She said the vaccine pass will not be required on public transport yet, as people need to use it for essential daily activities but warned that the health secretary could order public transport to be covered by the vaccine pass scheme, if the Covid-19 situation worsened.
Lam also announced that the fine for violating a mandatory testing order will be doubled to HK$10,000.
At a separate press conference, Permanent Secretary for Food and Health Thomas Chan was asked whether the police will be allowed to enter people's flats to take action regarding suspected illegal gatherings.
"We will not take enforcement action proactively. But if subsequent investigation shows that people have broken the rule, then we will follow up accordingly," he said.
"The arrangement is intended to send a strong signal to the community to refrain from large-scale gatherings… we hope people will proactively co-operate with the government."
Chan also said that in order to qualify for a vaccine pass, people will only need to have had one jab at first, but this will be changed to two jabs from April. From June, three shots will be the requirement, reported RTHK.