New Covid-19 cases include mainland Chinese travellers and 'close contacts' of taxi driver
New Covid-19 cases include mainland Chinese travellers and 'close contacts' of taxi driver

Link copied
Cases range from 11-year-old girl to 77-year-old woman; hundreds of residents locked down in seven Red Code Zones.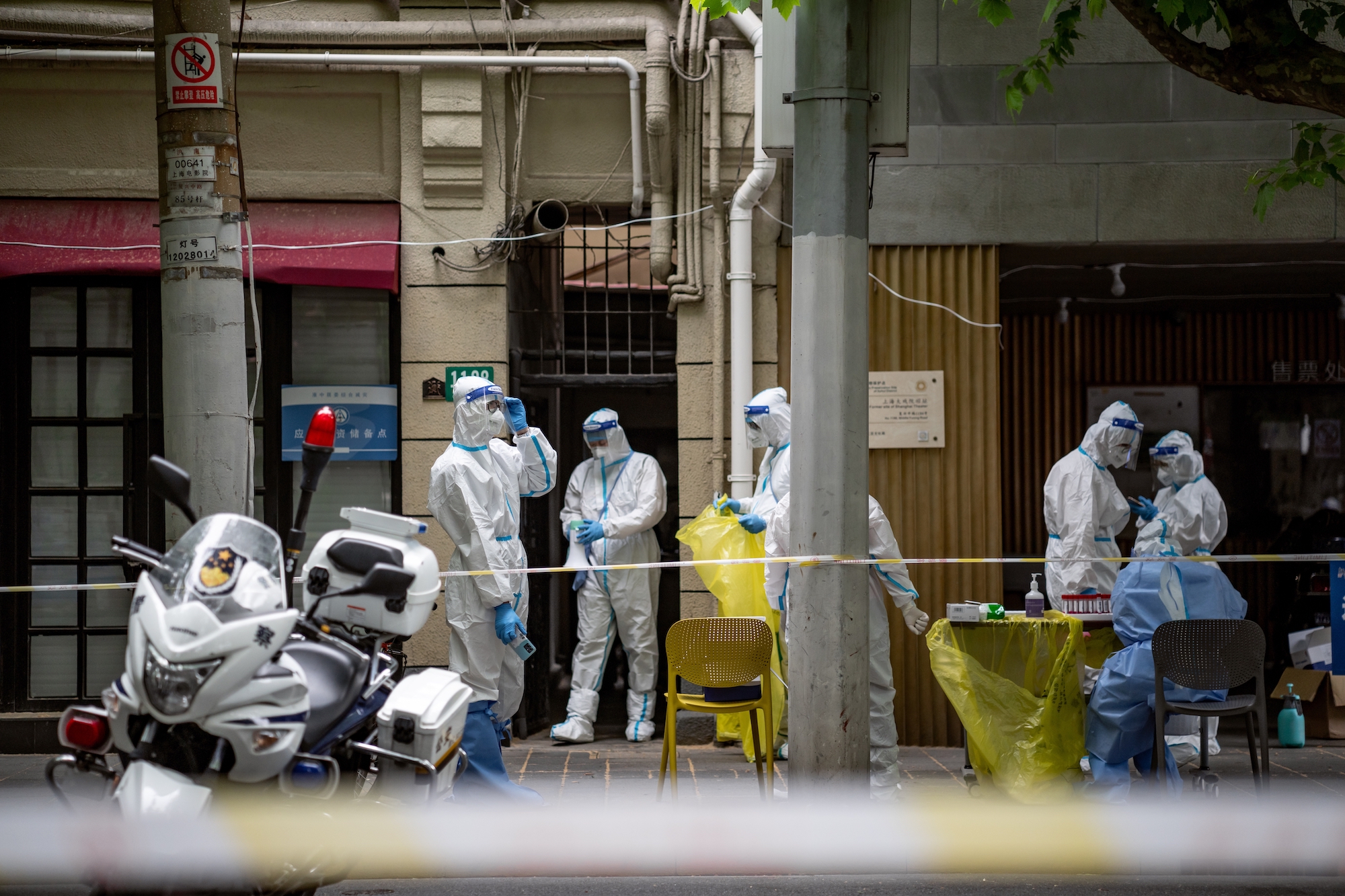 More Covid-19 cases have emerged in Macao as the outbreak first detected last Monday gathers pace, now numbering close to 30.
Health officials reported in the early hours of today that a 19-year-old local man, whose residential building has been locked down since Wednesday, has tested positive. His relative – an 11-year-old girl – who lives in the same apartment has also come down with Covid-19.
Another case involves a 77-year-old woman who dined at the Tong Kei restaurant, which was frequented by the taxi driver, the first case of this outbreak which has been dubbed the Cabbie Cluster.
The fourth case is a 20-year-old student at the Polytechnic University of Macao, who ate at the San Tim Lei restaurant, where a positive case was announced, that of a stevedore on Bridge Pier number 5 in the Inner Harbour.
The fifth case is an 18-year-old mainland Chinese man who flew on flight NX009 from Beijing to Macao on 1 December and tested positive in a set of mixed test samples taken upon arrival at the airport. After repeating the nucleic acid test in an individual sample tube, the result was negative. However, he tested positive again yesterday morning.
Three more cases have been reported just this afternoon: A 25-year-old mainland Chinese woman who entered Macao from Guangzhou via the Gongbei Border Checkpoint yesterday where she proceeded to have lunch at the Three Little Pigs restaurant next to the Metropark Hotel Macau before heading to the casino floor at the Grand Lisboa Hotel.
Another case is a 37-year-old mainland Chinese man who took the high-speed rail from Jinan to Zhuhai and entered Macao via the Gongbei Border Checkpoint on Thursday. He is currently asymptomatic and during his two days in the city he frequented many of the city's casinos and massage parlours.
The third case reported this afternoon is also a mainland Chinese man – a 52-year-old – who flew from Beijing to Macao on 2 December on flight NX005. His NAT result was negative at the airport, however he tested positive yesterday during a routine NAT at The Venetian Macao. The man ate at a restaurant at The Parisian Macao between 6 pm to 10 pm on Friday before heading to The St. Regis Bar. Yesterday, he had lunch at The Four Seasons Macao.
Lastly, a 45-year-old local nurse who was exposed to a recent case has now tested positive for Covid-19. Though she tested negative on both Wednesday and Thursday, she finally tested positive on a RAT last night. She had dinner at the McDonalds fast food chain near Kiang Wu Hospital on Friday night.
All the cases above have been sent to isolation and there are now seven Red Code zones in the city (all on the Macao peninsula). The earliest re-opening date of the zones is on 6 December.