Health officials are denying suggestions that Macao is covering up its pandemic death toll
Health officials are denying suggestions that Macao is covering up its pandemic death toll

Link copied
A local newspaper has raised doubts about the city's low Covid-19 mortality rate, but authorities insist they are following international reporting guidelines.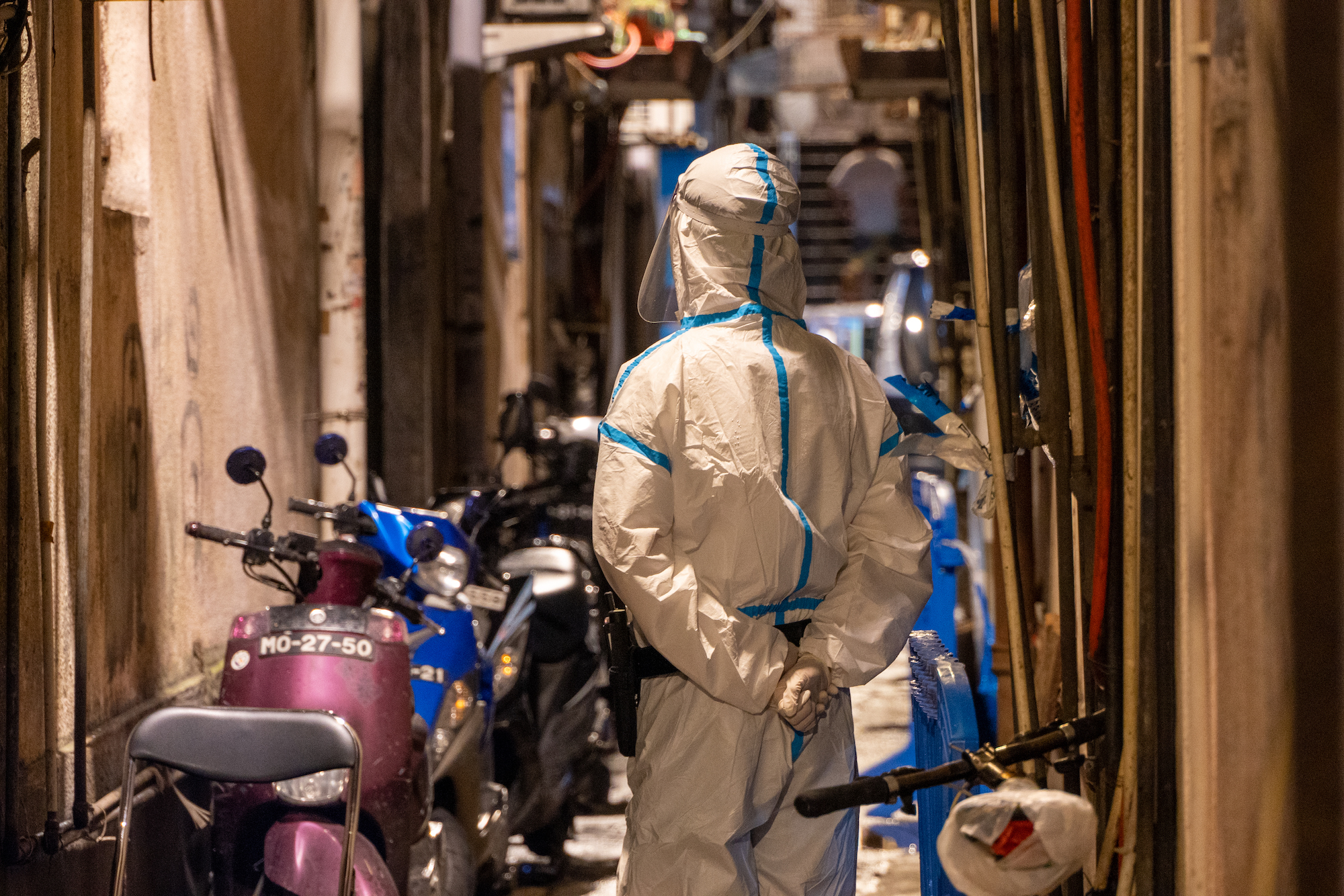 Authorities in Macao have told a local Portuguese language newspaper that they are not masking the local pandemic death toll, saying "There is no cover-up of cases of death caused by infection by Covid-19".
In a report Monday, Hoje Macau said that Macao would have a Covid mortality rate of 0.025 percent, going by the official tally of 121 Covid fatalities, and an estimate that up to 70 percent of the population had been infected with the disease – made in January by Elsie Ao Ieong, the secretary for social affairs and culture.
The rate of 0.025, the paper said, was a "significantly lower percentage compared to other countries and regions" citing mortality rates of 0.38, 0.58, 0.11 and 0.13 percentage points respectively in Japan, Portugal, Singapore and South Korea.
Local authorities say that border closures and a successful immunisation programme protected Macao's population from the worst of the pandemic. They also emphasise that they follow World Health Organization guidelines on the statistical classification of diseases.
Hoje Macau said it was told by health officials that "Cause of death statistics should be defined on the basis of the leading cause", meaning that a patient's death would be attributed to any chronic illness suffered at the time of death, even if the patient was infected with Covid-19.
[See more: Construction of a large hospital complex in Cotai is mostly finished]
The paper said it asked health officials "how many people infected with Covid-19 had died in Macau, regardless of the cause of death," but did not receive an answer.
Officials said they needed "more time to objectively assess the rate of excess mortality related to the pandemic" by comparing "the number of deaths in the period of one year after the outbreak of the epidemic, with the difference between the number of deaths that occurred in the same period and those that occurred due to infectious diseases, including deaths related to Covid-19, the worsening of chronic diseases, [and] the impact of the pandemic on the health system and society".
The paper's report comes in the wake of a surge in mortality in Macao.
According to Hoje Macau, last year 2,992 people died locally. The figure "has no parallel in the history of the territory since 1970," when record-keeping began, the paper said.
There were 798 deaths recorded in Macao in January – reportedly an all-time monthly mortality high – following the lifting of travel curbs, the ending of Covid-19 mitigation measures and the dropping of the  Zero Covid policy.