Macao police deny a Hong Kong musician's account of his expulsion from the city
Macao police deny a Hong Kong musician's account of his expulsion from the city

Link copied
Officials say that Oliver Ma, who has been linked to Hong Kong's pro-democracy movement, was deported for not following the conditions of his entry permit.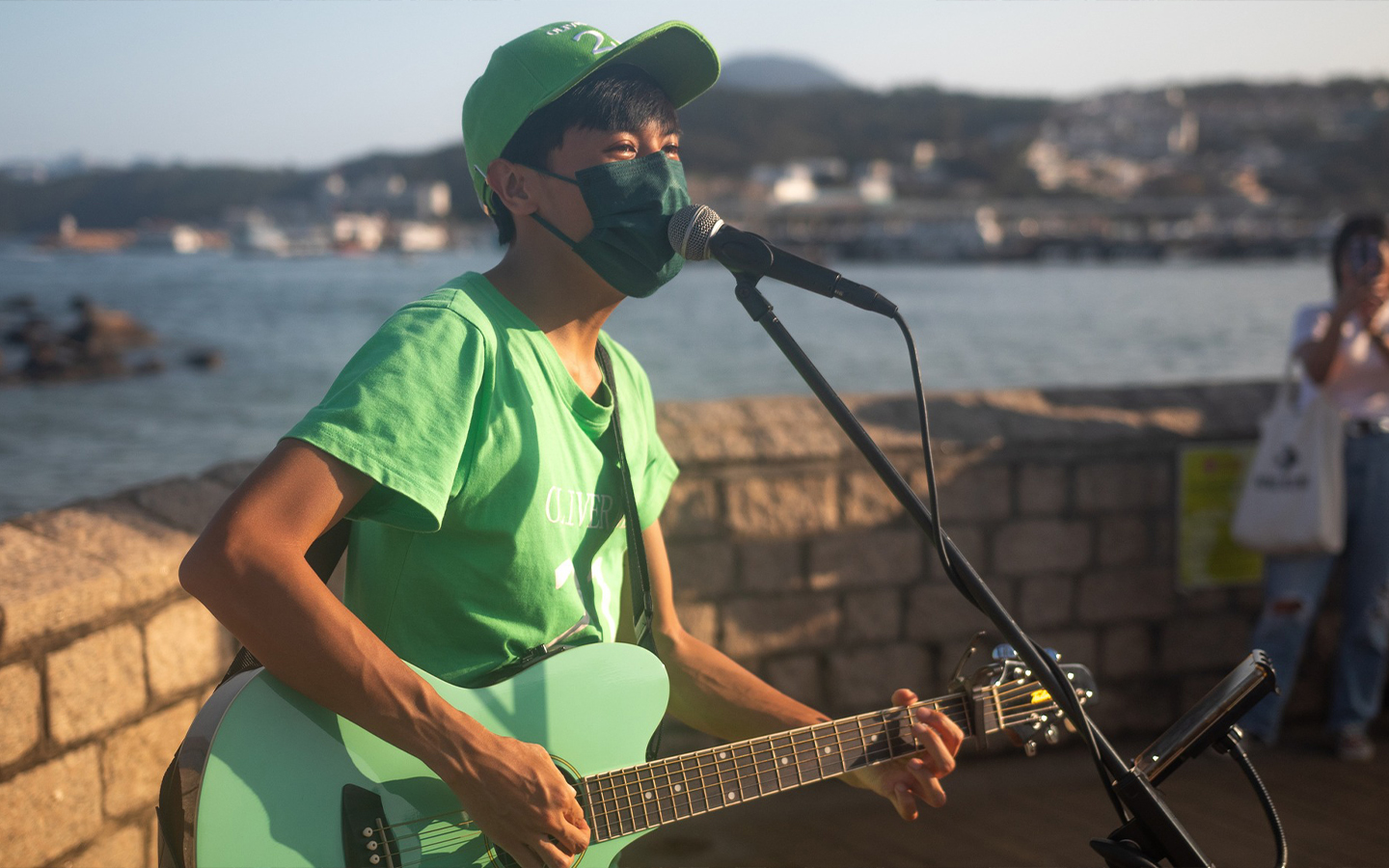 A politically vocal street musician, closely associated with the 2019 political unrest in Hong Kong, was deported from Macao last week for performing without a licence, police officials say.
According to a statement from security officials, quoted by the Portuguese news agency Lusa, Oliver Ma entered the city "for tourism purposes" on 3 September but violated his conditions of entry when he attempted to give an unlicensed performance near the Ruins of St Paul's.
He has been banned from returning to Macao for a year and reportedly fined 600 patacas.
Ma is well known in Hong Kong for a 2019 video of his performance of a song that authorities have tried to ban for its association with the protests. 
[See more: Macao hits back at US human rights report]
The song, "Glory to Hong Kong," has been removed from streaming platforms, such as iTunes and Spotify, after the city's government filed a lawsuit.
Ma, who was acquitted of organising an illegal gathering by a Hong Kong court earlier this year, claimed on Facebook that he endured a "hostile" police interview without a lawyer present, was held for more than 13 hours, and was compelled to surrender the password to his mobile phone.
In a statement yesterday, the Judiciary Police denied Ma's claim of ill-treatment and said they had launched a criminal investigation against him for allegedly defaming the force.