Macao's Covid-19 cases hit 110: more than 4,000 under examination
Macao's Covid-19 cases hit 110: more than 4,000 under examination

Link copied
Health workers have followed up on 4,109 people, including 554 close contacts, 279 secondary contacts and 2,496 whose itineraries overlap with positive cases.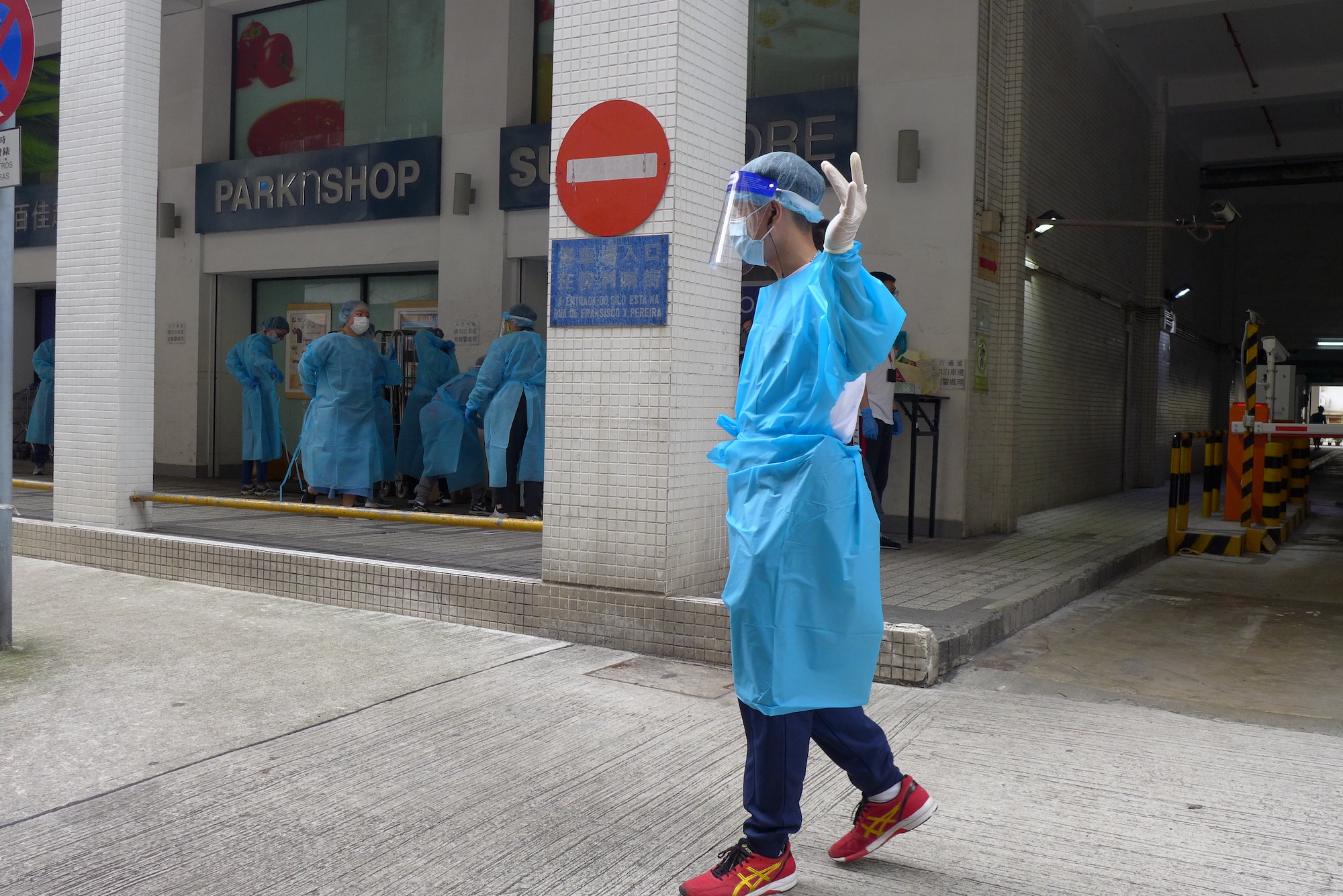 Chief Executive Ho Iat Seng will make a special announcement at 2:30 pm today concerning the current rampant Covid-19 outbreak.
Macao's positive Covid-19 cases reached 110 as of 9 am today, according to the Novel Coronavirus Response and Coordination Centre. 
Authorities have so far followed up on a total of 4,109 people, including 554 close contacts, while 2,496 of them shared overlapping itineraries with the positive cases. A further 279 people are secondary close contacts. 
The Novel Coronavirus Response and Coordination Centre will upload the positive cases' itineraries (only available in Chinese) on the Special Webpage against Epidemic. 
Meanwhile, 15 batches of pooled samples from the nucleic acid testing (NAT) for key areas and specific groups – chiefly Myanmar passport holders –  carried out yesterday have tested positive for Covid-19. A total of 43,591 people were sampled in the testing. 
The sampling locations and times for the 15 batches of 10 samples (all taken on 22 June) are: 
– Macau Forum at 9:31 am and 10:37 pm;
– Macao Federation of Trade Unions Workers Stadium 1st Floor at 10:01 am and 10:39 am;
– Kiang Wu Hospital Auditorium at 11:56 am, 1:23 pm, 2:19 pm, 7:47 pm and 7:49 pm;
– Qingmao Port at 12:48 pm;
– Pui Ching Middle School at 1:41pm, 1:42 pm and 2:53 pm;
– Tap Seac Multisport Pavilion (Pavilion A) at 1:58 pm;
– Grand Lisboa Hotel at 4:31 pm
In addition, a total of 561,677 people have reported their self-administered rapid antigen test (RAT) results online since yesterday. Among them, 14 people preliminary tested positive and had to undergo NAT, another 554,530 tested negative and 630 were inconclusive. 
The Health Bureau reminded all residents that they should undertake a NAT either today or before 11:59 pm on Friday. Live waiting times can be accessed via this link.