Macao grapples with more than 900 Covid-19 cases
Macao grapples with more than 900 Covid-19 cases

Link copied
Patients' itineraries too widespread to report in future, says health chief; quarantine period could be shortened; fourth vaccine dose on the horizon.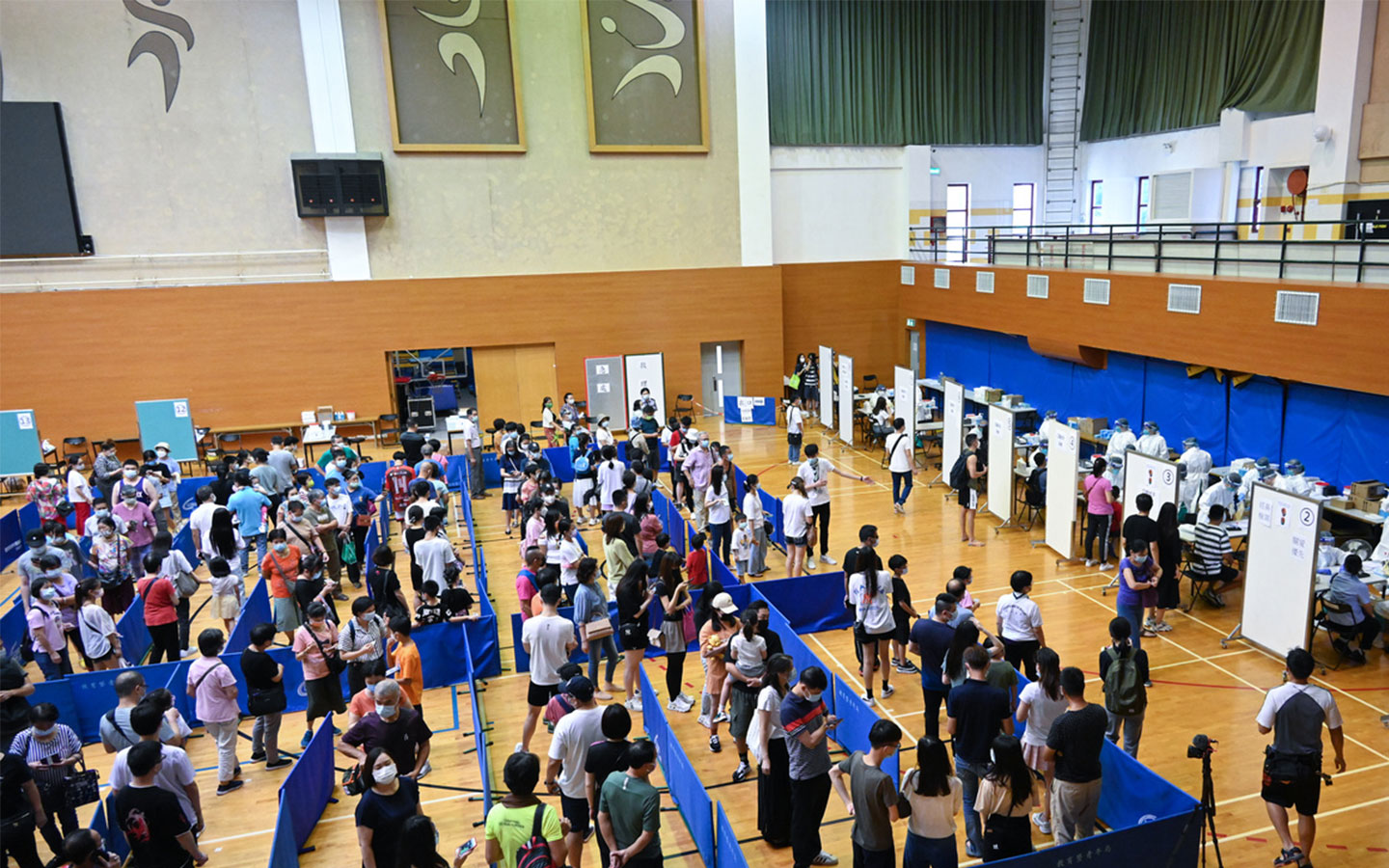 Macao started the week with yet another Covid-19 mass-testing drive, more than 900 cases –  including 55 preliminarily positive cases discovered in the course of the day – on the books and the unsettling knowledge that health workers were following up more than 12,000 others.
Nearly 3,000 people are being held in hotels for medical observation, while by 3 pm this afternoon 164,716 had undergone nucleic acid tests; two pooled samples proved positive.
Health officials did their best to strike an optimistic note, while not holding back about the grim reality of the outbreak of the BA.5.1 Omicron variant which has turned life in the city topsy-turvy.
"There are already many cases in the city and the virus is spreading in the community," said Leong Iek Hou,  Head of the Novel Coronavirus Response and Coordination Centre.
"Around 60 per cent of the cases have been detected in the community. This shows clearly that we still have the transmission of the virus in the community.
"We will have the fourth dose of the vaccine in due time. We don't yet have a definite plan for the fourth dose but we think it's important to get the vaccine to elderly and high-risk residents and workers in the first phase."
Leong said that in future no announcement would be made concerning patients' itineraries, as usually they have travelled to many parts of the city.
Leong sent out an important signal about the length of time people have to spend in quarantine, which has been criticised in some quarters.
"We will take note of the state's decision regarding quarantine days, but at the moment we are very busy with the present pandemic situation and the fight against the spread of the virus," she said.
"But soon we will start studies to consider or change the number of quarantine days in Macao."
Sixteen Covid-19 clusters have been identified across the city, and 15 zones are currently locked down to prevent the virus spreading, with residents confined to their homes and only officials allowed to go in and out.
"Red zones allow us to find more cases with more tests done in buildings and commercial shops," said Leong.
Twenty-one staff from the Conde S. Januário Hospital have been infected: 7 medical, 1 security personnel and 13 outsourced cleaning staff. There are no indications that the virus spread elsewhere within the hospital. All staff need to do a daily rapid antigen test and need to have a NAT taken 24 hours before, otherwise they can not enter the hospital.